Compare OD only, Third Party, Comprehensive and Zero Dep Insurance
Posted on January 05,2023
You buy own damage, third party liability, zero dep and comprehensive insurance cover of your choice. What is the common factor you are perceiving here? Of course, financial safety. Financial assistance is utmost important for people who own a vehicle in India. And, that comes with buying a motor insurance policy.
According to the Motor Vehicles Act 1988, an insurance cover for your two wheeler or car is mandatory within the Indian Territory. Without an insurance cover, you are not eligible to take out your car on the road. Instead, you will be liable for penalties for breaching the norms. Therefore, it is important to have vehicle insurance. There are certain cases in which vehicle buyers accept insurance cover offered directly by the dealer. Customers don't really feel like asking about the insurance coverage and its usage and the source of the copy. Here, self-awareness is crucial to know what's going on and for what purposes. It is not important to buy insurance from the dealer. Look around for better insurance companies that provide insurance services along with several coverages and offers. One of them is Shriram General Insurance.
What is the Own Damage insurance cover?
Own Damage is an insurance cover that protects you against the loss and damage that occurred to your own vehicle like fire, theft, etc. The own damage cover allows you to compensate for the repair and replacement expenses. OD policy compensates for damages like natural calamities, man-made calamities, due to accidents, theft or malicious acts. There are insurance companies that provide own damage insurance cover for your vehicle. You can buy own damage cover standalone (in practice from 1st September 2019) or as a comprehensive policy, that's up to you. The depreciation in the value of vehicle considers changes in the insurance premium.
Own damage premium calculation
There are several factors on which own damage premium calculation is based on i.e.
Make and type of vehicle
Age of the vehicle
The insured declared value of the vehicle
The cubic capacity of the vehicle
Geographical area or zone
The premium calculation process –
OD premium – IDV x [premium rate (decided by insurer)] + [Add-Ons (eg. bonus coverage)] – [Discount & benefits (no claim bonus, theft discount, etc.)]
IDV – showroom price of the vehicle + cost of accessories (if any) – Depreciation as per (IRDAI)
What is Third Party Liability insurance cover?
Third party liability is the mandatory insurance cover for your vehicle to be safe and secured. One has to buy third party liability cover for the mandated purpose under the law of motor vehicle act, 1988. This cover protects you against the loss and damage that occurred to the third party vehicle or property that causes someone's death or injury due to your vehicle. In this circumstance, you have to deal with the situation. It would be easier when you already have a third party liability cover. And, if not you have to incur the loss expense from your pocket. One thing that you need to know about third party cover is that it does not cover loss and damage to your own vehicle which is responsible for the damage of third party vehicles. For the compensation of your own vehicle, you have to buy own damage insurance cover. Also, does not process claim for the stolen or vandalized vehicle.
What is Zero Depreciation insurance cover?
Depreciation is the process of devaluation of a vehicle or any other asset coming out of the showroom. Vehicles are those assets that depreciate automatically as per the time duration. For instance, the value of a vehicle in the current time will not be the same after one year or more than that because the value of a vehicle has depreciated. Just like an old car is less costly than the new one, here the value differs. The depreciation of vehicles includes the degradation of every part of accordingly, i.e. glass, plastic. Therefore, at the time of claim insurer will only provide claim after deducting the depreciated value as per the current value.
Depreciation insurance cover is considered as one of the add-ons provided by various insurance companies as per their terms and condition. One should buy depreciation insurance cover along with a motor insurance policy to get the maximum level of reimbursement during the time of claim.
What is a Comprehensive insurance cover?
A comprehensive insurance cover for a vehicle offers complete safety against the loss and damage to your vehicle i.e. own damage (OD) and other vehicles and properties i.e. third party liability (TP). Comprehensive insurance is the most advised insurance cover because it covers both own damage and third party liability. Though it demands a little extra from your pocket, still it is worth buying. It provides financial assistance in case of any damage that occurred due to fire, theft, vandalism, damage caused due to animals, falling objects, riots. Whenever you think of buying insurance cover, opt for the comprehensive cover and feel relaxed as it protects you completely.
Final Words, hopefully, you have attained as much knowledge about every type of motor insurance policy insurance companies' offer. Get the best insurance cover and protect yourself from unseen accidents.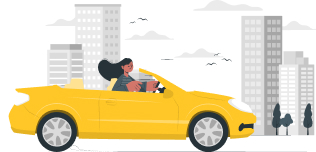 Make your ride reliable, Insure it now! with Shriram General Insurance
Insure Now
You may be interested in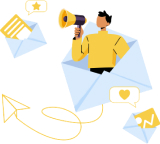 Love our blog posts?
Subscribe to get updates directly to your e-mail inbox
Recent Posts
Categories
Car Insurance
Two Wheeler Insurance
Motor Insurance
Personal Accident Insurance
Commercial Vehicle Insurance
Travel Insurance
Home Insurance