Take Add-ons to Add Extra Protection to Your Car
Posted on January 05,2023
You will always prefer your DREAM CAR to be fully protected. While driving your dream car, it's so common and susceptible to unfortunate damage or loss. But, insured with Shriram General Insurance, you can drive your dream car with peace of mind. So, buy/renew car insurance and choose additional add-on covers for your need based extra protection
POLICY COVERAGE:
The Shriram car insurance policy covers you against any loss or damage caused to your car due to Natural Calamities – like Fire, explosion, self-ignition or lightning, earthquake, flood, typhoon, hurricane, storm, tempest, inundation, cyclone, hailstorm, frost, landslide, rockslide & Man made Calamities – like Burglary, theft, riot, strike, malicious act, accident by external means, terrorist activity, any damage in transit by road, rail, inland waterway, lift, elevator or air.
UNCOVERED RISKS:
Shriram Car Insurance policy doesn't cover accidental loss or damage suffered whilst the insured or any person driving with the knowledge and consent of the insured is:
Under the influence of intoxicating liquor or drugs.
Accidental loss or damage caused due to Willful Negligence.
Loss or liability while the vehicle is used outside the scope of limitations of use and / or being driven by a person not duly licensed.
Consequential loss, depreciation, wear & tear, mechanical and electrical breakdown/failure or breakages.
Loss connected to nuclear or radioactivity or nuclear weapons.
Loss connected with war and related activities.
Policy deductibles: The first amount of each and every claim which you should bear. You can choose this amount as per the limits. The higher limit you choose, the greater the discount on the premium.
AVAILABLE ATTRACTIVE ADD-ON/RIDERS:
Nil Depreciation Cover.
Free NCB Protection
Emergency Transport & Hotel Expenses Reimbursement.
Return to Invoice ( Applicable to new vehicles only)
Personal Belongings Cover.
100% reimbursement of car value in case of total loss of new vehicles.
Multi Car Rebate
Key Replacement
ADDITIONAL FEATURES:
To further protect you and your dear ones commuting in the vehicle with you, SGI offer value added extensions to your Car Policy at a nominal additional premium.
Electrical & Electronic Accessories: Your electrical & electronic accessories like music players, seat covers, LCD mini TV, fog lights, etc can also be covered.
Bi-Fuel System (CNG/LPG Kit): Your CNG/LPG Kit can also be covered.
OPTIONAL PERSONAL ACCIDENT COVER:
Your comprehensive car policy covers third party liability and personal accident risk of owner/driver. You can avail of this cover for yourself (as the insured), for the driver of your vehicle (in case you have a paid driver) and can also opt for unnamed passengers as per the seating capacity of the vehicle. Unnamed passengers can include your spouse, children, parents, etc. The Personal Accident cover is available from Rs. 10,000/- to a maximum of Rs. 2,00,000/- (in multiples of Rs. 10,000/-)
You can buy or renew car comprehensive policy that not only covers your car against the mandatory third party liability, but also against the losses caused to your car due to various insured perils. The insurance premium depends on the cubic capacity of the engine, the carrying capacity or the gross weight of the vehicle, the age, place of registration and the IDV (Insured Declared Value). Your selection for add-ons will provide additional protection to your DREAM CAR.. Opt them now!!!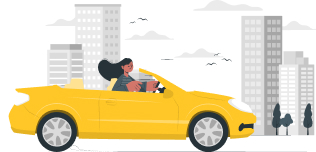 Make your ride reliable, Insure it now! with Shriram General Insurance
Insure Now
You may be interested in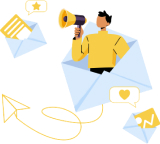 Love our blog posts?
Subscribe to get updates directly to your e-mail inbox
Recent Posts
Categories
Car Insurance
Two Wheeler Insurance
Motor Insurance
Personal Accident Insurance
Commercial Vehicle Insurance
Travel Insurance
Home Insurance