BS4 VS BS6 Fuel, Performance, Engine, Norms And More
Posted on January 05,2023
Pollution can't be friends with you in any way because of the harmful combination of chemicals it contains. Everyone wants to breathe fresh and pure, but no one wants to contribute a part of their attention to the environment. There is just a simple responsibility one should undergo the pollution check every period of time. This will help in checking the level of pollution you were throwing out every time. The increasing number of vehicles, the use of fuels, poor transportation system, and frequent industrialization setups are the main reason for the increased level of pollution in the country. You must have heard about various forms of pollution such as air pollution, water pollution, soil pollution, noise pollution, radioactive pollution and so on. Air pollution is one of them that caused due to the emission of harmful smoke out of the vehicle engine that drivers don't really bother about. It contaminates the air with harmful gases, dust, smoke that we inhale. Not only human beings, but it also affects plants and animals.
What worse air pollution can do to the environment?
Deterioration of the environment: The increase of air pollution severely affects the environment and leads to degradation. The raised amount of pollution encourages the level of CO2 in the atmosphere which can restrict sunlight to reach the earth which is essential for living creatures on earth. The combination of gases such as sulphur dioxide and nitrogen oxide can cause disturbance to the various species on earth.
Affects human health: Humans need oxygen to live, but if it gets contaminate how will they survive? The deterioration level of air leads to various respiratory diseases in humans such as asthma, bronchitis, lung cancer, throat inflammation, cardiovascular issues, skin irritation and uncountable health issues.
Global warming: This word 'Global warming' has become familiar to everyone these days because it's another threat of earth due to increased pollution especially CO2. Every new vehicle comes on the road lead to pollution in the environment. Global warming is responsible for polar ice melting gradually that increases the sea level and cause danger to the people living near coastal areas.
Harm to agriculture: The increasing level of pollution due to harmful gas discharge can lead to infertile land that can hit farmers hard work very badly. The effort farmers put in cultivation will all go in vain. You eat well because they produce good, keep this in mind.
Now, you can imagine how vigorously emission of smoke from your vehicle engine can damage the livelihood of people residing on every corner of the globe. So, start a bit from your side and contribute to the eradication of pollution dissolving in the air.
What is Bharat stage emission standards (BSES) bs4 and bs6?
Under the Ministry of Environment, Forest and Climate Change, the Central Pollution Control Board sets the pollution emission standard and timeline for implementation and regulation for the output of air pollutants from internal combustion engines and spark-ignition engines equipment in motor vehicle.
Before you start digging out about the engine type and pollution emission bs4 and bs6. Let's know little about how it starts? The first emission introduced in the year 2000 with the name 'India 2000'. In the year 2005 and 2010, BS2 and BS3 were introduced. And, then 2017 came up with emission norm BS4. Every motor vehicle has to go through compliance with the regulation if manufactured after the implementation of the pollution norms. In 2016, the Indian government has announced to skip BS5 norms and take on BS6 norms by 2020. The sale and registration of motor vehicle conforming the standard emission 6 is going to be banned from 1st April 2020 according to the Supreme Court judgment. This important step was taken to control the heavy pollutant emission facing by the people became worse around 2019. The adoption of norm BS6 is introduced to bring down pollution levels.
Pollution Emission Norms BS4 vs BS6
BS6 emission standard is the sixth emission norm in the sequence in terms of reducing pollution as compared to retiring the BS4 emission standard. BS4 and BS6 are the assigned emission norms that set the maximum allowable levels of pollutant releases from a motor vehicle engine exhaust.
The BS6 norms vehicles required to emit nearly 60mg/km of NOx (nitrogen oxides) emission, not more than that. Whereas, it was 80mg/km in the case of BS4 norms. Though, the particular matter (PM) limit has also been capped at 4.5mg/km in petrol engines.
In the case of diesel cars emission norms, it's way strict. NOx emissions should go down from 250mg/km to 80mg/km, HC+NOx emission must go down from 300mg/km to 170mg/km, PM emissions from 25mg/km to 4.5mg/km.
The level of sulphur and nitrogen oxide content in fuel plays a significant role. BS6 fuel has lower sulphur content than BS4 fuel. The sulphur content in BS6 fuel is five times lower (10ppm) as compared to sulphur content in BS4 fuel (50ppm). And, the nitrogen oxide level for the BS6 diesel engine and petrol engine will be brought down by 70% and 25%.
After BS6 norms come in effect from 1st April 2020, BS6 fuel will start dispensing across all petrol pumps in the country. You can even use BS6 fuel in BS4 or older cars without any trouble.
Sulphur in fuel helps in proper lubrication inside the engine and burn more efficiently. BS6 contain lower sulphur than BS4 fuel with additives that imitate the lubricating properties of Sulphur.
Diesel Particulate Filter (DPF) and Selective Catalytic Reduction (SCR) came up with a role in BS6 norm, whereas, it wasn't available with BS4.
With the introduction of BS6 emission norms, Real Driving Emission (RDE) will also be implemented to measure a vehicle's pollutant emission in real-time conditions. It was not paired with BS4 emission norms.
Onboard Diagnostic (OD) feature is another change that came up with BS6. It wasn't introduced with BS4.
A vehicle that has BS6 compliant engine require to fill with BS6 fuel. It won't adhere to BS6 norms if someone with a BS6 engine uses BS4 engine fuel. Whereas, the emissions will be increased if a vehicle with BS4 fuel engine uses BS6 engine fuel.
The below table offers an insight into the change in the permissible emission levels of BS6 vehicles compared to BS4 vehicles:
| | | | |
| --- | --- | --- | --- |
| Fuel Type | Pollutant Gases | BS4 (BSIV) | BS6 (BSVI) |
| Petrol Passenger Vehicle | Nitrogen Oxide (NOx) Limit | <80mg> | <60mg> |
| | Particulate Matter (PM) Limit | – | <4.5mg/km |
| Diesel Passenger Vehicle | Nitrogen Oxide (NOx) Limit | <250mg> | <80mg> |
| | Particulate Matter (PM) Limit | <25mg> | <4.5mg/km |
| | HC + NOx | <300mg> | 170mg/km |
The table below offers an insight into the implementation timelines of the emission norms:
| | | |
| --- | --- | --- |
| Emission Standard | Reference | Year of Introduction |
| India 2000 | EURO 1 | 2000 |
| Bharat Stage II (BS2) | EURO 2 | 2005 |
| Bharat Stage III (BS3) | EURO 3 | 2010 |
| Bharat Stage IV (BS4) | EURO 4 | 2017 |
| Bharat Stage V (BS5) | EURO 5 | To be skipped |
| Bharat Stage VI (BS6) | EURO 6 | 2020 |
Fuel Usage –
The type of fuel you are using for your vehicle has its own importance because it plays a very significant role in emission regulation whether you are using diesel and petrol.
The use of fuel should consider energy security and emission reduction. Metropolitan cities like Delhi and Mumbai running more than 1 lakh commercial vehicles on CNG fuel.
In consideration of a safe environment, India is preparing to introduce bio-diesel and ethanol petrol. To facilitate alternative fuel options, the Indian auto industry is working with the authorities.
For every new vehicle going to be sold after March 2020, it is mandatory to be in compliance with Bharat Stage 6 emission norms as per the Supreme Court.
Checkout the list of newly launched BS6 cars and two-wheelers 2019-20
| | |
| --- | --- |
| BS6 Sedan Cars: | BS6 Scooters: |
| Maruti Suzuki Dzire | Honda Activa 125 |
| Hyundai Elantra | Honda Activa 6G |
| Mercedes Benz E-Class | Honda Activa 125 BS6 |
| Audi A6 | BS6 TVS Jupiter |
| Honda City | |
| Hyundai Aura | BS6 Two-Wheelers: |
| BS6 Hatchback Cars: | Hero Splendor iSmart 110 |
| Maruti Suzuki Alto 800 | Honda SP 125 |
| Maruti Suzuki S-Presso | Yamaha FZ V 3.0 |
| Hyundai Grand i10 Nios | Yamaha FZ S V 3.0 |
| Maruti Suzuki Swift | Jawa Perak |
| Maruti Suzuki Wagon R 1.2-litre | Royal Enfield Classic 350 BS6 |
| Maruti Suzuki Baleno | KTM 390 Duke |
| Toyota Glanza | KTM 250 Duke |
| Tata Tiago | Harley Davidson Street 750 |
| Maruti Suzuki Celerio | TVS Star City Plus |
| Tata Altroz | Hero Passion XPro |
| Hyundai Santro | Jawa |
| BS6 SUVs: | KTM 390 Adventure |
| Kia Seltos | BS6 Suzuki Access 125 |
| Jeep Compass | Yamaha FZS-FI V3 BS6 |
| Toyota Innova Crystal | TVS Apache RTR 160 BS6 |
| BS6 Crossover Cars: | Royal Enfield Himalayan BS6 |
| Maruti Suzuki XL6 | Yamaha YZF R15 V3 BS6 |
| S-Presso | Honda SP 125 |
| Tata Nexon | BS6 TVS Apache RTR 160 4V |
| Mahindra XUV 300 | Hero HF Deluxe BS6 |
| Ford Eco Sport | Hero Splendor iSmart BS6 |
| TATA Harrier | Jawa 42 |
| | Yamaha Fascino 125 |
BS6 Norms motor vehicle needs insurance too.
Though, it's new arrival of BS6 norms that is planned to introduce to help in terms of reducing a level of pollutants in the environment we are breathing. At the same point, one more thing matters and that is the safety of you and your vehicle. Motor Insurance is mandatory in India if you want to drive in a legal way under the Motor Vehicles Act 1988. Whether you buy a car or a two-wheeler, third party liability cover is mandatory to have. Apart from that, you can opt for comprehensive insurance cover that will provide both third party liability and own damage coverage. Motor Insurance policy covers you against any loss or damage caused to your vehicle due to man-made calamities as well as natural calamities such as fire, explosion, self-ignition or lightning, earthquake, flood, typhoon, hurricane, storm, tempest, inundation, cyclone, hailstorm, frost, landslide, rockslide. Burglary, theft, riot, strike, malicious act, accident by external means, terrorist activity, any damage in transit by road, rail, inland waterway, lift, elevator or air.
Add-ons for your car insurance –
Add-ons hold extra protection for your motor vehicle apart from streamlined risks. Car insurance Add-ons can help you avail additional coverage for safety such as Zero Depreciation Cover, Daily Reimbursement, Personal Belongings Cover, Emergency Transport & Hotel Expenses Reimbursement, Key Replacement, NCB Protection Cover, and Multi-Car Rebate.
Must check for the Key Features –
Road Side Assistance, Third Party Property Damage, Cashless Repair, Unnamed Passenger Cover. Try to avail these additional products and services to get some extra security.
Final Words, So, as per the environmental safety's sake government has taken up such a brilliant step to in process of curbing pollution with the implementation of pollution emission norms. People with existing BS4 engine petrol vehicles don't have to be a worry. These vehicles are compatible with BS6 petrol that you can use. The reason is the minimal changes in terms of chemical properties in the fuel. It's a straight forward answer that after April 2020, BS6 engine vehicles will not be sold. As it is applicable to the manufacturers they are being asked to stop manufacturing BS6 vehicles. Always remember that the emission level will increase due to the disrupted fuel flow pattern as it causes incorrect and incomplete combustion. So, make yourself upgraded too as BS4 norms upgrades to BS6 norms and stay pollution-free.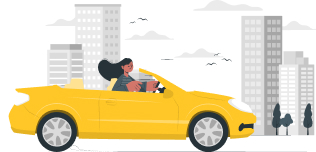 Make your ride reliable, Insure it now! with Shriram General Insurance
Insure Now
You may be interested in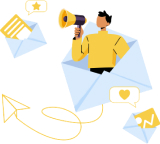 Love our blog posts?
Subscribe to get updates directly to your e-mail inbox
Recent Posts
Categories
Car Insurance
Two Wheeler Insurance
Motor Insurance
Personal Accident Insurance
Commercial Vehicle Insurance
Travel Insurance
Home Insurance