What is Third Party Liability in Motor Insurance?
Third-party insurance is compulsory for all vehicle-owners as per the Motor Vehicles Act. It covers only your legal liability for the damage you may cause to a third party – bodily injury, death, and damage to third party property – while using your vehicle. TP cover does not pay for repair of damage to your vehicle. It is, therefore, important to understand its scope in detail.
Who are First and Second Parties?
A third-party insurance policy is a policy under which the insurance company agrees to indemnify the insured person if he is sued or held legally liable for injuries or damage done to a third party. The insurance company and the insured are first and second parties, and anyone else who suffered death, injury, or the person who claims damages against you is the third party.
Who is Third Party?
Motor Vehicle Act, 1988, under section 145(g), "third party" includes the Government. "Third party" includes everyone (other than the contracting parties to the insurance policy), be it a person traveling in another vehicle, one walking on the road, or a passenger in the vehicle itself, which is the subject matter of the insurance policy.
What is 'Act Only' Cover?
Act only or Third-party policy covers only your legal liability for the damage caused to a third party like bodily injury, death, and damage to third party property – while using your vehicle. Third-party insurance does not cover damages to your vehicle.
How 'Act Only' Policy Includes "PA" Risk?
Third-party or Act Only policy also includes Personal accident risk of an owner-cum driver in the event of permanent disablement or death in an accident. An inbuilt coverage of Rs. 1 lakh in two-wheelers and Rs. 2 lakhs in all other vehicles for the owner-cum-driver while traveling, mounting, or dismounting from the vehicle is available. Accidental cover for co-passengers is optional.
Who are the Beneficiaries?
Motor third-party insurance or the 'act only' cover is a statutory requirement under the Motor Vehicles Act. It is referred to as a 'third-party' cover since the beneficiary of the policy is someone other than the two parties involved in the contract, i.e., the insured and the insurance company. The policy covers the insured's legal liability for death/disability of third party loss or damage to third party property. The victim can claim for compensation under 'no fault liability' or 'fault liability' of the Motor Vehicles Act 1988. However, unlimited compensation is available only for bodily injury or loss of life. In case of damage to a property, the insurer's liability is limited to a maximum of Rs. 7.5 lakh.
Who Decides Third Party Premium?
In third-party policies, the premiums do not vary with the value of what is being insured because what is insured is the 'legal liability,' and it is not possible to know in advance what liability will be in case of an accident. The compensation to the accident victim is decided by the WC Court or MACT. IRDAI has done away with tariffs. Now the premium on the third party liability cover only is fixed by IRDAI.
Mandatory by law, Third-party cover protects you against the legal liability of accidents. It also covers damage caused to any surrounding property. The compulsory nature of car third-party insurance is justifiable as it makes the process easier for the injured person to recover money from the insured/Insurer. Motor Vehicle Act, 1988 mandates Third-Party insurance for every vehicle used at a public place.
You may be interested in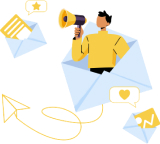 Love our blog posts?
Subscribe to get updates directly to your e-mail inbox
Popular Posts
Related Posts