Best Way to Maintain your Two-Wheeler
Two-wheelers are the most convenient and flexible vehicles in cities people use. It is affordable, low maintenance, easy to learn, and beneficial in traffic. All qualities give a proper reason to opt for a two-wheeler. A bike is not just a piece of equipment, it is an aspect that helps you in all the happy and bad times. So, maintaining a two-wheeler is most important.
Here we will discuss some of the tips that will help you to maintain a good of your two-wheeler. Following these tips will definitely give you and your bike a better experience.
Tyre Condition
A vehicle's tires are its most important component. If the tires are not in a good condition, it will affect the ride directly. The focuses on a tire are the threads and air pressure. If the threads are not okay, then the rider may face problems in riding. And another aspect one should focus on is the air pressure of the bike. Due to this the efficiency of the bike directly hits.
Engine Oil
The task of engine oil is to provide lubrication to the engine component. Did you know that if the engine oil is finished or not upto the mark then the engine may cease? So, keep changing the oil at a fixed interval of time.
Oil Lubrication
The bike components require regular oiling, which keeps them working smoothly and healthily. The transmission chain, brake oils, and transmission system are the parts you must lubricate in a fixed interval of time.
Washing of Bike
As humans, we need to take showers daily, the same as bikes need to be cleaned at least once a week. After washing your bike, the performance will be enhanced, and unwanted dirt and rusty metal will be wiped out.
Maintain Battery
Now the use of electric gears is common in an automobile. A bike can't be imagined without a battery, so it becomes essential to maintain the battery. Your battery must be charged, and you need to change the battery in a fixed interval of time.
Brakes
We all love the speed, but to stop them brakes are the only component. If your brakes are in good condition, then you can avoid many accidents. Check your brakes, repair them and if required change shoe brakes in a fixed period.
Enjoy an Economic Speed
40-60 is a common speed that is offered by an automobile manufacturer to maintain the average life of a bike. The speed is perfect for the city ride, it helps to maintain the bike life as well as the rider's life (the economic speed may vary from bike to bike and also on the highway the results may vary).
Regular Service
A two-wheeler is a mechanical component that requires services to deliver its job smoothly and flawlessly. In service, the engineer or mechanic finds many hidden issues that can result in disaster in future (It is recommended to take your bike to an authorized garage).
Two-wheeler Insurance
Last but not least, two-wheeler insurance is the most important for saving a bike from any kind of tragedy. The insurance company will ensure your bike's safety from external threats like natural or man-made disasters. Two-wheeler insurance will save top pay RTU fines and from third party liability.
Following these parameters, one can save and improve the life of the bike. One of the crucially important is two-wheeler insurance because it saves your money after an unwanted event and also from the penalties.
You may be interested in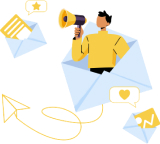 Love our blog posts?
Subscribe to get updates directly to your e-mail inbox
Popular Posts
Related Posts