How to Prevent Your Bike From Rusting and Discolouration?
Posted on January 05,2023
Your bike is your passion as you have put so much money purchasing a bike and it is connected with human emotions.
We love and care our bike as our kid, maintaining the bike properly showing a relationship between you and your bike.
Weather conditions in India are uneven in every part of the country, where few of the states are suffering from heat and fewer are from moisture for almost three quarters.
Extensive exposure to such climatic environments can harm not only humans but also a machine too.
For example, places situated near sea coasts, the moist air which carries out salt, can nibble at all things made of metal and will lead to starting the rusting process. The same applies to the places where rainfall often happens which also lead the same process of rusting.
On the other hand, there are too hot environments in various parts of India, where the temperature almost goes up to 50 degrees and direct sunlight may easily take away the gloss of the paint and make your vehicle look dull.
How to prevent your two-wheeler from rusting?
Moisture isn't good for metal; it is like an infection, starts in a small area and then spreads to other areas. It's a kind of invisible force, once it starts, it slowly weakens the solidity of metal, making it hollow with time.
The reaction becomes a chain and starts leading the component to weaken or disintegrate. It is very important for the people living close to the sea area, they should keep their bike clean and dry as much as possible. After every wash or rains, you must ensure to dry the vehicle with proper care.
If any of the vehicle part's paint is flaked off, then please make sure to repair that particular part by placing the anti-rust coating with colouring to avoid further increase the damage through rusting.
All the hidden parts, joints, bearings, chainset should be properly lubricated to avoid rusting. Do not leave a dirty vehicle full of mud for a long period of time.
During the monsoon season, it's a natural process where roads are full of water and driving your two-wheeler in such a condition, most of the bikes underparts are full of mud and sand particles which are dangerous and get harder day by day and the moisture makes it compatible to convert the mud into rust. Do not wait to happen it, clean it as soon as possible and make sure all the exposed components are lubricated well.
Don't put your vehicle idle for a long time, drive it very often even if not required, there are higher chances of rusting and other wear and tear issues in case a vehicle is standing idle for a longer period of time.
Its a better idea to keep your vehicle coated with anti-rust coating and keep it under natural or artificial shadow along with a well ventilated good quality cover.
In any condition, if you notice that the paint of any part has peeled off and rust has started to settle, take corrective action immediately. Instead of acting like a pro, don't try to make it done from your end, get the expert suggestion or visit the nearest garage and let them do the anti-rust coating or anything as per their expertise.
How to prevent discolouration?
We often observe that the red turns pink, black turns brown, white turns yellow', means to say that the original colour of your two-wheeler turns faded due to keeping the vehicle under direct sunlight for a longer period of time. UV rays and other harmful elements of sunlight, blowns- out the original colour and weaken the most painted surfaces.
Kindly make sure your vehicle should park under a dense shadow of a tree or a metal/fabric shade.
If it's unavoidable as there is no shadow available where you park your vehicle often, then take other preventive measures like you can opt UV protected coating, and the ceramic coating is also an option, you can also cover your bike with well build material cover however it should be heated preventive and well ventilated to avoid excessive heat under the cover.
If the discolouration is already noticeable, you can visit the nearest garage to fix it. Do not try to be an expert by painting it at home.
Do not forget to wash and polish your vehicle's exposed metal and fibre parts well to help the original paint live long.
Do not use harsh detergents or other products which are not solely directed to wash the vehicle as they may have an abrasive, responsible to fade out your vehicle's original paint.
Use the expert suggested products to wash, wipe, polish and lubricant for your vehicle, don't go for the cheaper products, always approach branded accessories and products for your bike safety.
Don't forget to insure your vehicle:-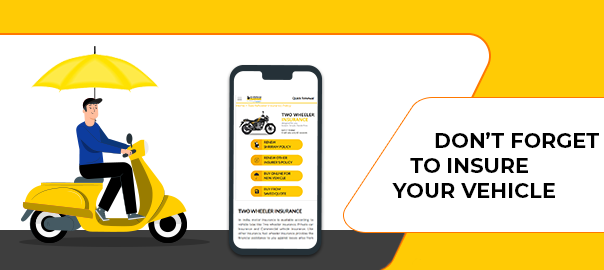 Sometimes we forget to insure our two-wheeler which can be a costly affair sometimes, thus don't forget to renew your vehicle insurance in any circumstances. A two-wheeler insurance policy safeguards your vehicle from unwanted circumstances.
The appearance of a vehicle in your life is just as important as the health of its components in order to keep it younger for a long time, just like you take care of other gadgets in your life, your bike is also one of the necessary parts of your daily life.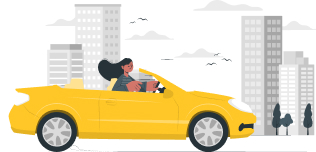 Make your ride reliable, Insure it now! with Shriram General Insurance
Insure Now
You may be interested in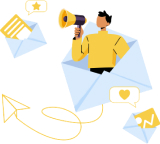 Love our blog posts?
Subscribe to get updates directly to your e-mail inbox
Recent Posts
Categories
Car Insurance
Two Wheeler Insurance
Motor Insurance
Personal Accident Insurance
Commercial Vehicle Insurance
Travel Insurance
Home Insurance