Are you Comfortable in Online Insurance Shopping?
Posted on January 05,2023
It is very common in today's world to make quick online insurance purchases. This is especially applicable to policies like motor, health, and home insurance. However, it is always a good idea to get your doubts cleared before you make an online purchase. Your single mistake can make a difference. So be careful while doing online shopping, and just take the following precautions:
1. CHECK THE SUITABILITY OF COVER:
There are different kinds of policies available in every segment. Say for your car, you can choose between a comprehensive car cover and a third-party cover. While the former gives you a larger coverage, the latter provides for legal liability and Personal Accident cover only. You need to know the differences between the two covers as only then can you make a proper choice. So first of all understand the coverage of the different kinds of insurance policies clearly.
2. EXPLORE AVAILABLE ADD-ONS:
Before you make an online purchase, you must look for riders and added benefits available on the policy. Understand these riders are provided along with the basic Motor or Health or Home insurance policy by insurers. Various riders are available at an extra but low cost. Check and choose the suitable ones if you require them.
3. HAVE AN ONLINE PREMIUM COMPARISON:
There are various websites that showcase a comparison of insurance costs and coverage of policies provided by various insurers. Product features can be cross-checked at the respective websites of insurers. Premiums vary from company to company and policy to policy. Do not go for a cheap one; select the best one with higher coverage and wider liability.
4. TAKE ONLINE ASSISTANCE:
Most of insurance companies have the option of constant online assistance. From information about the plan to clarifications on a clause, you can have real-time assistance through a live online chat or toll-free number call. Exercise this option for better clarity and proper understanding of policy features, premium rates and coverage.
5. COLLECT PREMIUM RECEIPT:
On general insurance policies, no risk is covered unless the total premium is paid in advance. Understand which premium-paying terms are best suited for you. Premiums are the single most important component of a policy; make sure that you are able to pay it online. Once paid, collect the payment particulars or payment acknowledgment and check the commencement of policy period, which should undoubtedly be for one year.
6. CROSS CHECK YOUR POLICY:
After purchase, check your risk selection on the policy whether it is the same what you opted for. There is no free look period of 15 day for general insurance purchases but you have a right to intimate to your insurer the changes you want in the policy. Rest assured the same shall be incorporated through an endorsement to the policy.
7. GO THROUGH THE CLAIM PROCESS:
Many policyholders are left clueless about what to do when they find themselves involved in any mishap. You have to know the exact claim process so that you can make a claim at the time of unfortunate event without any hassles and that too at the earliest. Go through the factors related to documentary requirements of claim process.
A WORD OF CAUTION:
Before signing on the dotted line, check the coverage, scope, and costs of the product. Be sure to do your research well and exercise the option of online purchase only when you are fully convinced. Remember, insurance sector is a place that is highly susceptible to mis-spelling. Beware of mis-sellers and buy prudently.
Happy online shopping!!!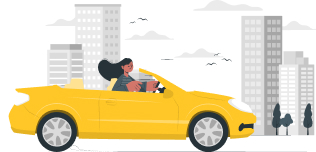 Make your ride reliable, Insure it now! with Shriram General Insurance
Insure Now
You may be interested in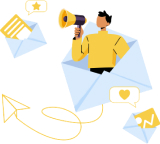 Love our blog posts?
Subscribe to get updates directly to your e-mail inbox
Recent Posts
Categories
Car Insurance
Two Wheeler Insurance
Motor Insurance
Personal Accident Insurance
Commercial Vehicle Insurance
Travel Insurance
Home Insurance