Dont Drive Your Two-Wheeler Without Helmet
Posted on January 05,2023
Have you ever gone to the neurosurgery ward of your city Hospital? Did you observe the hospitalized patients? You will find maximum patients have suffered the head injury. In case of head injury, the maximum possibility of losing the memory is there and chances of survival are very rare. This all happens because of not wearing the helmet. The million dollar question is "What stops people to wear the helmet," while it is safe & cool to wear.
HELMET IS MANDATORY:
People neither value their own life nor that of the others. Most of the people who die in road traffic accidents while riding a motorcycle/scooter are those who vehemently neglected to wear a helmet. It's got more to do with the pride that people take in flouting norms in India.

PERCEIVED AS UNCOMFORTABLE:
Helmets are considered uncomfortable. Those who started riding motorcycles as teenagers feel that helmet use is something "artificial" and "alien" to their riding experience. It is often cited that helmets mess up one's hair and especially, may not fit properly over women's hairstyles. It is obvious many of us choose "hairstyle" over "helmet." That's why it is important to make young minds understand the importance of safe riding through school education.

UNPROTECTED VEHICLE:
Two-wheeler is a kind of vehicle which is most unprotected. The driver and also the pillion passenger have to suffer from the heat in summer, cold in winter and from the rain in the rainy season. While the facts are that helmet saves you from cold, sunburn and rainfall/hailstorms. The helmet also protects from the stones and debris from the road side or from oncoming vehicles.
RECKLESS DRIVING:
In today's scenario, speed has become a style statement. Even car owners prefer to drive racing and luxury bikes on the road. This fashion has resulted in heavy casualties in road accidents. You can apply your driving skills but cannot control the reckless driving of others. Moreover, the break is a single point mechanism of control. A bike becomes uncontrollable in case of the bursting of tires or non-alignment of wheels. Under such circumstances, a helmet is the only lifesaver.
LEGAL STAND:
The law says that helmets are compulsory, and that one should not drive a two-wheeler without a helmet. Carrying helmet in hand does not come within the definition of wearing. In some states pillion passenger is also required to wear helmet. According to the latest mandate from the Supreme Court of India, manufacturers have to sell helmets along with their two wheelers.
MUST IN SHORT TRIPS:
When traveling a short distances, bikers feel that they are less likely to have a crash. Therefore, they don't wear helmet for short trips. Most motorcycle accidents involve a short trip associated with shopping, friends, entertainment or recreation, and the accident is likely to happen in very short time close to the trip origin because accidents can occur anywhere in fraction of seconds. Only helmet on your head saves your life.
"Suicide" is illegal in India. Meaning you can't kill yourself. So, there is your clarification regarding the so called "Choices of Surviving." You know you are a good rider and you would escape 99 out of 100 such occasions. Ok, 999 out of 1000. Your helmet comes into the picture for that one occasion. And you should wear it for that one occasion. Religiously wear a helmet and be a hero, instead of not wearing a helmet and being a Zero.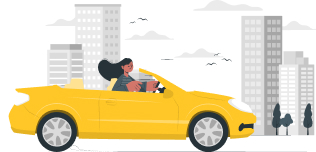 Make your ride reliable, Insure it now! with Shriram General Insurance
Insure Now
You may be interested in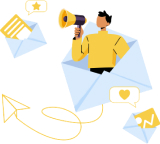 Love our blog posts?
Subscribe to get updates directly to your e-mail inbox
Recent Posts
Categories
Car Insurance
Two Wheeler Insurance
Motor Insurance
Personal Accident Insurance
Commercial Vehicle Insurance
Travel Insurance
Home Insurance