How to Take Care of Your Car This Monsoon?
Posted on January 05,2023
Monsoons are just around the corner. The unpredictable behaviour of monsoons in India does not come as a surprise to us. Your insurance coverage is your financial protector not only in the easiest of time but also during the trickiest of situations. And along with being monsoon ready, be vehicle monsoon ready.
Simple Precautionary Steps:
A small amount of preparation like an appropriate car insurance cover can help prevent your Car from getting damaged during monsoons and avoid unnecessary financial damage. A simple check would be to make sure that the coolant level in surge tank the brake fluid level and water level in the wind shield washer reservoir are sufficient. Also check for proper operation of Headlights including upper/dipper.
Maintenance & Service of Car Parts:
While your car body is tested enough to stand almost all the adversities, including rains, there are times when an additional body coating will help wonders for a car. These coatings include an under body, anti-rust coating, or a paint protective coating for the body itself. The few precautions assure the maintenance and service of the vehicle parts. It is necessary to check if your tyres and spares, wiper blades and all the electric parts including lights and horns are in good and working conditions. It is all the more important to keep a check on the leaks within the vehicle and ensure that no metal parts are exposed in the rains which might end up rusting the vehicle body.
Take Add-on Cover:
A standard motor policy or third party liability coverage only pays for damages like an accident. However, during monsoons an add-on cover for your vehicle should be considered. Since your engine and electronic circuits are the lifeline of your vehicle, an extensive damage protection is important. The cover protects your engine related damage caused due to seepage of water in the engine or leakage of oil. An add-on also acts as your 24/7 assistant in any situation.
Take special care of the brakes:
Rain can take its toll on the car brakes too and that is not a risk you would want to take. Drum type breaks are especially affected by water, resulting in decreased stopping power. If your brakes do get damp, get your car out of the water as soon as possible. Once out, hold down the brake pedal and accelerate slowly to dry out the brake pads.
Consider Life Hacks:
The hacks include:
Avoidance of riding vehicles in heavy rains.
If possible do not start your car in the rains, as rains can impact the electronic machineries directly.
You must also halt driving in water logged areas, to save unnecessary damage.
In case your vehicle is stuck, it is advised not to push or restart the stalled vehicle, as it may only damage your engine and the electrical system.
Monsoon related parts:
The importance of wipers is understood when it is raining. The windshield of the car is bound to get dirty in rainy season and wipers come in handy to clean it. You can prefer to replace wiper blade, washer fluid, engine oil & oil filter and other monsoon related parts in monsoon season. Heavy showers mean roads become inconvenient for driving and the risk of accident thus multiplies. Slow and safe driving, appropriate and regular vehicle care and a little pre-monsoon preparation can help avoid such dangerous mishaps.
You may love the rainy season, but your car doesn't. Not only does the monsoon bring with it a rise in traffic jams; the moisture causes rust and corrosion and the constant barrage of rain causes paint damage. Thus, you need to prepare your car for the monsoon to keep it shiny and new.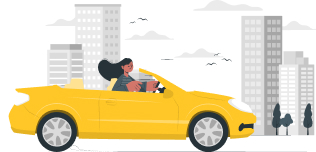 Make your ride reliable, Insure it now! with Shriram General Insurance
Insure Now
You may be interested in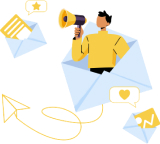 Love our blog posts?
Subscribe to get updates directly to your e-mail inbox
Recent Posts
Categories
Car Insurance
Two Wheeler Insurance
Motor Insurance
Personal Accident Insurance
Commercial Vehicle Insurance
Travel Insurance
Home Insurance