The Great Debate of All Time Diesel Car or Petrol Car?
Posted on January 05,2023
Owning the coolest set of wheels is a dream which is not very difficult to actualize in today's time. But, while considering a car purchase even today, the great debate of all time still persists – Diesel or Petrol? Owning a petrol car has always been equated with fun and Diesel with that of the economy. In India, quite often the price is the deal breaker whereas there is a number of factors to be considered while making the choice between the two variants.
The difference between both the variants is more than just fun and economy. Major factors to be considered while choosing between the diesel and petrol variant are:
Refinement-When we consider the overall refinement of diesel engines Vs petrol, Diesel certainly lacks a bit in terms of NVH (Noise Vibration and Harshness) levels. But diesel cars in the higher segment are so refined that you only hear marginal engine clatter on the outside, while in-cabin noise is comparable to a petrol car.
Average monthly/daily running: It's important to consider the distance one has to travel on a daily basis. If your requirement is only for the short distance travel on a daily basis then petrol cars make more sense whereas, for longer distances, Diesel cars are better because Diesel cars give better mileage as compared to their Petrol counterparts.
Price of the fuel in your city – Diesel in India is priced relatively less than petrol which is a big bait for the car buyers. The price difference between Diesel and Petrol is INR 10 hence, Diesel wins hands down.
Maintenance – The servicing costs for petrol and diesel cars are roughly the same, but components of diesel engines are more expensive. Diesel engines are (generally) less reliable than petrol engines, therefore, over the lifetime of the engine, the diesel motor will probably cost you more in maintenance. The maintenance cost of diesel cars has considerably come down because Diesel is much more refined now which doesn't cause damage to the filters.
Cost of the car – The diesel variant of any car is often more expensive than the petrol variant having the same specifications. The difference between ex-showroom prices of petrol and diesel variants is roughly 1 lakh but at the same time, Diesel cars last longer and depreciate slower which makes them a preferred choice for long-distance commuters.
Resale value – Diesel cars have a higher resale value as compared to the petrol ones. In spite of the fact that petrol engines have a longer life, the second-hand diesel cars are in demand in the Indian domestic market. So, depreciation of diesel cars is on the lower side as compared to the petrol ones.
Pollution – It's our responsibility to consider vehicular emission while opting for a fuel type in order to do our bit to check Pollution. Diesel engines produce less Caron Dioxide but more particulates. A Diesel car with particulate filter fitted with it might help check pollution caused by the vehicle. But these filters can get clogged over a period of time and might cost a bit to replace. Recent health concerns about the particulate matter have given diesel a less environmentally-friendly image because of the higher emissions of nitrogen oxides compared with petrol cars. As a comparison, petrol cars produce virtually no particulate matter.
Insurance – Higher the cost of the vehicle, higher would be the premium for car insurance. So this would be 10 – 15 % higher for diesel cars as compared to petrol cars mainly because of the extra cost of repairs and the extra cost of replacement in the event of theft.
No matter which fuel type you choose, buying the right insurance for your car is as important as buying the car itself. The insurance offered by your car dealer at the time of making your car purchase might not be the best option nor would it necessarily be the cheapest option. As a rule of thumb, do not buy an insurance product before comparing quotes and features from multiple insurers. If you are looking for a car insurance then visit https://www.shriramgi.com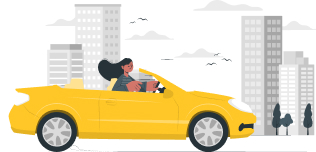 Make your ride reliable, Insure it now! with Shriram General Insurance
Insure Now
You may be interested in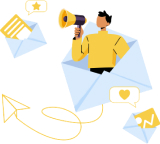 Love our blog posts?
Subscribe to get updates directly to your e-mail inbox
Recent Posts
Categories
Car Insurance
Two Wheeler Insurance
Motor Insurance
Personal Accident Insurance
Commercial Vehicle Insurance
Travel Insurance
Home Insurance