Model Insured Villages to Boost Rural Penetration
Posted on January 05,2023
What's the status of insurance penetration in rural markets as compared to urban markets? What are the top 2 products in the rural and urban markets?
Neeraj Prakash: In FY21, Shriram General Insurance's rural business attained 10% of the total business that is targeted to expand in FY22. In the pandemic, rural consumption operates the Indian economy. Rural markets have driven the demand in the pandemic as well. But information and awareness about insurance are still lacking in rural areas as they haven't experienced insurance benefits. On this take, Shriram General Insurance believes that the marketing combination of coverage and bundling multiple products and offering to rural customers is a great idea. Whereas, Shriram Group has a deep understanding of the rural markets. In rural areas insurance invasion is weak and needs product customization.
In the rural market, the leading insurance products are crop and cattle insurance covers. These two covers more in-demand than motor and health insurance
We at Shriram General Insurance provide simple products which can create value for the rural population. As per the customer base and targeted demographic we have developed our homecare and personal accident insurance covers. And, for convenient use for the rural masses, these products have been priced, promoted, distributed, and serviced correctly. Long-term two-wheeler insurance and good carrying commercial vehicle insurance are the top 2 products in the rural sector.
What are the channels you are investing in for the future and what are the 2 leading channels for sales in the rural market?
In the case of products and distribution, rural and semi-urban markets need better coverage. For insurance product distribution and services to reach out to the corners of the miles insurers look for informal networks such as self-help group members, banking correspondence Sakhi. Also, we have the helping hands of over 35,000 agents to reach the rural land. With the help of our point of sales, we facilitate doorstep delivery of insurance to remote locations. Common Service Center is the focus area. Through e-Mitra the insurance services are extended to use the digital kiosk. By opening micro-offices, we are targeting to increase our reach.
How you are going to find the prospective new market and what are your geographical expansion plans?
Shriram Group believes in serving the aam aadmi and offering several products to the common people especially to the economically minimised people. To provide and administer the risk mitigation solutions, we have implemented new business models and products as per the needs. We would like to make the whole village insured across the country by focusing on agriculture and allied activities. Soon this effort and concept will result in awareness and benefits of insurance to the rural population.
What are the digital initiatives taken by SGI for rural customers?
It is a harsh truth that about 90% of the rural workforce is employed with no minimum wage or social security in the informal sector. Due to the COVID-19 outbreak, more than 400 million informal workers may get shoved into deeper poverty. And, these people need insurance security the most. Shriram General Insurance uses the latest technology application and willing to offer innovative products to serve the large consumers in India. Through CSC portals and mobile application "MySGI," we are driving the distribution policies. This mode offers all types of services with online availability and fewer documentations and quick settlement of the claim.
During the pandemic time, who were the new technology partners onboarded, and what solutions and services were being provided?
The COVID-19 pandemic has wreaked havoc across the world, and this has driven penetration for the insurance sector. Due to uncertainty insurance products have become obligatory for people. Though people are quite aware of insurance, still affordability is a big issue. To have an easy work process, we have provided WFH to our employees. Also, we tied up with Fortinet for providing both SSL-based VPN connectivity as well as through IPSEC VPN with 2-factor authentication. For intra-dept. online meetings, we had provided collaboration tools like Google Meet proves to massive success during isolation time. Our customers had interacted with us through chatbots seamlessly.
How have you maintained the alliance between business and IT? What is the size of the IT team?
We have invested in the latest technologies to deliver service through mobile apps, chatbots, online claim services, and digital payment facilities. Our IT team consists of 40+ employees who manage different application support services, infrastructure management, and networking and security control across the country. For any business emergency 24×7 support was available on a PAN India basis during WFH. We care for our employees and therefore, managed the roaster duty of our IT team for better work-life balance. Our main motive is to nurture customer needs and bring home-grown technology platforms.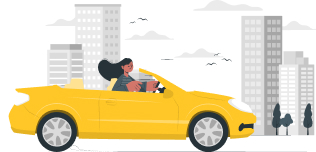 Make your ride reliable, Insure it now! with Shriram General Insurance
Insure Now
You may be interested in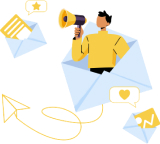 Love our blog posts?
Subscribe to get updates directly to your e-mail inbox
Recent Posts
Categories
Car Insurance
Two Wheeler Insurance
Motor Insurance
Personal Accident Insurance
Commercial Vehicle Insurance
Travel Insurance
Home Insurance