Protection of the interest of policyholders
Posted on January 05,2023
Life is full of uncertainties. Insurance means protection against uncertainties. Insurance is available for unpredictable events such as death, accident, sickness, loss or damage to motor vehicle, property etc. These are some of the risks against which you should protect yourself from and accordingly buy personal accident insurance, health insurance, motor insurance, property insurance etc. The insurance policy that you buy must meet your requirements. This means you must first identify what your needs are. Be aware of the credentials of the person offering insurance, and always ensure right buying to get value out of insurance. Insurance frauds are not uncommon. Do not fall prey to insurance frauds.
REGULATORY REQUIREMENT:
IRDAI has notified Protection of Policyholders Interest Regulations 2001 to provide for: policy proposal documents in easily understandable language; claims procedure in both life and non-life; setting up of grievance redressal machinery; speedy settlement of claims; and policyholders' servicing. The Regulation also provides for payment of interest by insurers for the delay in settlement of claim.

DUTY OF INSURERS:
It is obligatory on the part of the insurance companies to disclose clearly the benefits, terms and conditions under the policy. The advertisements issued by the insurers should not mislead the insuring public. IRDAI's regulations stipulate the Turnaround Times (TAT) for various services that an insurance company has to render to you.
STATUTORY OBLIGATION:
The insurers are required to maintain solvency margins so that they are in a position to meet their obligations towards policyholders with regard to payment of claims.
SOURCING OF BUSINESS:
Every insurance agent has to explain the nature of information required in the proposal form by the insurer, and also the importance of disclosure of material information in the purchase of an insurance contract. An insurer or its agent or other intermediary has to provide all material information to enable you to decide on the best cover in your best interest. Where you are dependent on the advice of an agent or an insurance intermediary, such a person must advise you dispassionately.
GRIEVANCE REDRESSAL:
The Authority takes up with the insurers your any complaint in connection with services provided by them under the insurance contract. All insurers had proper grievance redress machinery in their head office and at their other offices.
POLICYHOLDER'S SERVICING:
An insurer carrying on life or general business, has to respond within 10 days of the receipt of any communication in all matters, such as:
(a) recording change of address;
(b) noting a new nomination or change of nomination under a policy;
(c) noting an assignment on the policy;
(d) providing information on the status of a policy indicating all matters
(e) processing papers and disbursal of a loan on security of policy;
(f) issuance of duplicate policy;
(g) issuance of an endorsement under the policy; noting a change of interest or sum assured or perils insured, financial interest of a bank and other interests; and
(h) guidance on the procedure for registering a claim and early settlement thereof.
There are increasing complaints, especially those alleging mis-sale of policies, in the insurance sector. The delay in settlement of claims in the non-life insurance sector is a cause of concern. Insurance Regulator has the responsibility of protecting the interest of each insurance policyholder. The goals of the IRDAI are to safeguard the interests of insurance policyholders, as well as to initiate different policy measures to help sustain growth in the Indian insurance sector.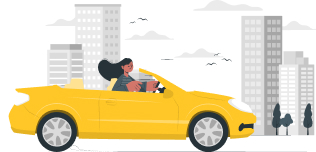 Make your ride reliable, Insure it now! with Shriram General Insurance
Insure Now
You may be interested in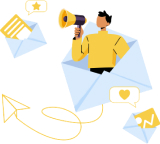 Love our blog posts?
Subscribe to get updates directly to your e-mail inbox
Recent Posts
Categories
Car Insurance
Two Wheeler Insurance
Motor Insurance
Personal Accident Insurance
Commercial Vehicle Insurance
Travel Insurance
Home Insurance