Do you know who insurance intermediaries are?
Posted on January 05,2023
Insurance in India is sold, not bought. Insurance is a complex product representing a promise to compensate the insured or third party according to specified terms and conditions in the event of the occurrence of a covered contingency. In most insurance transactions there is usually an intermediary who has a distinct role to play in the entire life cycle of a product, from the point of sale through policy servicing, up to claim servicing.
WHO IS AN INSURANCE INTERMEDIARY?
Insurance intermediaries serve as a bridge between consumers and insurance companies. An Insurance Intermediary means individual agents, corporate agents including banks and brokers, insurance marketing firm. Insurance Intermediary also includes Surveyors and Third Party Administrators but these intermediaries are not involved in the procurement of business. Surveyors assess losses on behalf of the insurance companies. Third Party Administrators provide services related to health insurance for insurance companies.

INSURANCE AGENT:
An agent is a person who is licensed by the Authority to solicit and procure insurance business including business relating to continuance, renewal or revival of policies of insurance. An agent is an individual who is an intermediary representing an insurance company. A Composite Insurance Agent means an insurance agent who holds a license to act as an insurance agent for a life insurer and a general insurer.
CORPORATE AGENT:
A corporate agent is an intermediary other than an individual, may be a firm, company or a registered society, representing an insurance company. A Designated Person means an officer normally in charge of marketing operations, as specified by an insurer, and authorized by the Authority to issue or renew licenses under the applicable regulations.
INSURANCE BROKER:
An Insurance Broker means a person licensed by IRDAI who arranges insurance contracts with insurance companies on behalf of his clients. An Insurance Broker may represent more than one insurance company and may deal with more than one life or general insurer or both.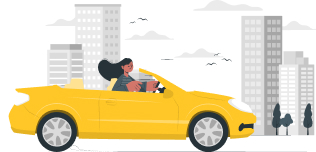 Make your ride reliable, Insure it now! with Shriram General Insurance
Insure Now
You may be interested in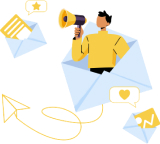 Love our blog posts?
Subscribe to get updates directly to your e-mail inbox
Recent Posts
Categories
Car Insurance
Two Wheeler Insurance
Motor Insurance
Personal Accident Insurance
Commercial Vehicle Insurance
Travel Insurance
Home Insurance