Diwali 2020: Show Some Love and be the Reason for Smile on Faces!
Posted on January 05,2023
Diwali is just around the corner, and you must have already started preparing for it, be it house cleaning, Diwali shopping, and so much of it. We all grew up celebrating Diwali with our families and friends in all traditional styles, decorating home with new handmade stuff, making rangoli, Goddess Laxmi puja and lighting up clay diyas. On the auspicious occasion of Diwali environment glows differently. It's a festival of warmth and prosperity and eating lots of sweets. Most people wait for this occasion to visit relatives and friends.
Be a responsible person and protect yourself and your family by opting a Personal Accident Insurance.
Among all these, have you ever realized those people who are unprivileged, how they celebrate Diwali or do they even celebrate? They don't have enough money as you have and even they don't have basic amenities. The year 2020 came with a drastic life-changing experience of coronavirus for people across the globe. It entirely has changed people's lifestyle with the adaptation of the new normal. Millions have lost their jobs and are facing a monetary crisis, but still, they sustained because somewhere they got support from family members and friends. Imagine those migrants who went back to their hometowns measuring kilometers all by feet.
You see yourselves as more civilized and exempt and afford to expense according to your need or by choice. And, the very common thing which we need to realize is the bargaining habit with small vendors, whereas, giving an extra tip to burger and pizza outlets. Have you ever given a thought on these points, if you differentiate small vendors are in more financial need at the same time workers in big hotels get extra. This shows a huge gap and social inequality which can be reduced only by our little efforts. Today's Indian economy status is disturbed due to covid-19 and everybody is struggling in their professional front.
But the people who are in a low state of life need support from all of us. This is a sensitive issue that well-to-do people must understand and share our helping hands to those who are in need. This Diwali 2020 has arrived in a crisis situation, and we people must do something to make their Diwali special too.
You should also consider the protection of your loved vehicle by buying – Bike insurance
Following are certain things you must do to help unprivileged to make their Diwali happy too –
Stop bargaining with small vendors: Vendors like vegetable, fruit sellers, and others are already struggling economically. And, bargaining pushes them back financially and demotivates too. If you want to help and want them to grow, stop bargaining for a small amount. Instead, show some gratitude towards them and this can bring a big change in their lives. So, promise yourself to give special treatment to people who need your time and support.
Giveaway things to needy people: You don't have to go too far, needy people are around you only, they may be your maid, milkman, laundryman, driver and all those who are giving you personal services paid by you. You can give away things like diyas, sweets, clothes, and whatever you can share selflessly. Make them feel worthy to feel happiness on the eve of Diwali. Your caring gesture may give new hope to humanity and can make the world a better place to live.
Also read: 10 Things every car owner should know about Car Maintenance
Donate required things to NGOs: Also, if you can't find anyone around you can contact some NGOs and provide them with your old clothes, and other goodies which are not in use for you anymore. This will reduce the gap a little and help to make them feel loved and secured. Just one step out of your daily schedule can bring a smile to those people.
Treat well to delivery boys: One common thing that we often ignore or don't realize is ill-treating to delivery boys. Whatever the situation going they anyhow deliver the parcels without expectation from you. You don't have to do much, just give a smile and say thanks to making him feel good. This gesture of yours will give a good positive vibe and more energy to go further. Humans connect with emotion and that works.
Final Words, now you have gained little idea about how you can encourage mankind to society and the world. So, what are you waiting for, go get started and spread kindness this Diwali? Give a new ray of hope to humanity that is still exists.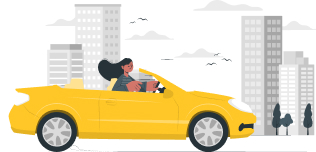 Make your ride reliable, Insure it now! with Shriram General Insurance
Insure Now
You may be interested in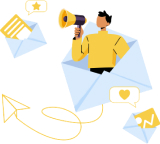 Love our blog posts?
Subscribe to get updates directly to your e-mail inbox
Recent Posts
Categories
Car Insurance
Two Wheeler Insurance
Motor Insurance
Personal Accident Insurance
Commercial Vehicle Insurance
Travel Insurance
Home Insurance