10 Things Every Car Owner Should Know About Car Maintenance
Posted on January 05,2023
Wide variety of options, easy finance, increasing purchasing capacity have made it easy to buy a car these days.
People are more likely to increase their buying capability nowadays rather than savings they give priority to a good lifestyle.
As modernization is at its peak, people have made their purchasing decisions very frequent without thinking about its consequences.
However buying a car is not a big task now, but how to take care of it, this should also be a concerning issue to avoid early malfunctions in the car.
Therefore, here we are sharing a few of the tips, which every car owner should know.
Engine Oil:
Engine oil is something that is a very essential component for a smooth drive as it has a lot of responsibility to make your engine young.
Please make sure to fulfil the right grade oil with adequate quantity to your car engine timely.
Engine oil helps in lubrication, cooling, and cleaning of your car's engine.
Improper maintenance of the engine will lead to increase friction between the vital parts, higher wear and tear, low mileage, and unscheduled maintenance.
Thus, stick to manufacturer's recommendations and use the engine oil as per the user manual.
Spare Tyre:
Spare tyre is like an oxygen cylinder for a car, you cannot go further if a working tyre got some issues, hence keeping a good condition spare tyre is utmost important.
Altogether all the car owners should also need to familiarize themselves with the related tools that are required to change the wheel.
Spare wheels should be in proper shape, do not use old spare tyre, always change the spare tyre with working tyre if its life exceeds its recommended age.
Windshield Wiper Blades
Windshield wiper blades are even important and should be changed before monsoon season to come.
I am sure that you have definitely experienced the malfunctioning of the wiper blades once in your life, which is as dangerous as we can assume.
Poor wiper blades should be changed time by time as this is not only a hazard in the monsoon but also it harms the windshield viewing quality if it is used for a long time.
Vehicle Fluids:
Vehicle fluids are the essential requirements for a car, it's not just engine oil that needs attention there are other fluids as well which need to be noticed time by time to avoid car breakdowns and serious malfunctions.
Other fluids should be replaced or topped up as per the car manufacturers recommendations.
Here are the list of 5 other essential fluids
Engine Oil

Coolant

Power steering fluid

Brake fluid

Windshield wash fluid
Tyre Air Pressure:
Tyre pressure is one of the most underestimated things for car owners, they often forget to maintain the adequate tyre pressure resulting in major wear and tears.
Doesn't matter how powerful your car's engine is, it's the tyre where most of the power of the engine rely, adequate air pressure will lead to smooth drivability, low maintenance, long life of tyres and other parts of the engine.
Whereas overinflation leads to higher wear and tear, overinflation often gives you a bumpy ride with higher stress on the suspension components and on the other hand, under inflation leads to low powered performance, stress on the engine, high fuel consumption and high wear and tear of tyres.
Emergency Kit:
You never know when a machine can break down. Hence, it's important to ensure an emergency kit available in the car. Here is the list of components which should be available in the kit.
First Aid Kit

Fire Extinguisher

Jumper Cables

Utility Tool

Raincoat

Umbrella

Reflective Warning Triangle

Tire Gauge

Gloves

Rags

Duct Tape

Foam Tire Sealant

Torch

Extra Batteries

Tow Rope

Warm Blanket
Car Insurance:
Car insurance for a car is as essential as oxygen for a human. Car insurance protects the vehicle in unwanted circumstances like accidents, breakdown, theft, riots, flood etc. car insurance is a kind of 360 degree protection for your car which should not be missed in any situation and renewed properly every year.
Headlights and Tail Lights
The headlights and tail lights of a car tend to dimmer over a duration of time. Hence it is good to inspect them regularly. Lights are a very important part of a car and need to inspect and taking corrective measures can avoid dangerous circumstances.
Battery:
Battery of a car is also an essential part of a car, kindly make sure to get the maintenance of a battery time by time. Generally battery life is around 3-4 years and in between they required maintenance. Hence proper care of a battery can save your lots of money. Please make sure to check the battery health time by time and get it charged if required.
Tyre Inflator Kit:
As a tyre is the only part of the car that is continuously in contact with the road, and lots of particles on the road can get into the tyre and puncture it any time. Keeping a tyre inflator kit can be a good idea, as you can get the air filled in the tyre if required and also in case of a tyre puncture, you can easily get your car to the nearest mechanic by filling the air temporarily into the tyres.
If you keep these suggested points in mind, I hope you will not get any trouble being a car owner.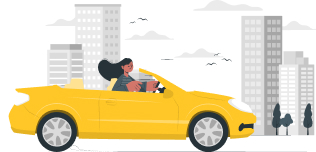 Make your ride reliable, Insure it now! with Shriram General Insurance
Insure Now
You may be interested in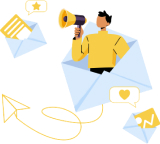 Love our blog posts?
Subscribe to get updates directly to your e-mail inbox
Recent Posts
Categories
Car Insurance
Two Wheeler Insurance
Motor Insurance
Personal Accident Insurance
Commercial Vehicle Insurance
Travel Insurance
Home Insurance