Any Grievance Please?
Posted on January 05,2023
At Shriram General Insurance "Customer is the King." Our insurance business is "people centric." We are dealing with the people who are our policyholders, service providers and claimants. We provide a great sense of sensitivity in our deals of Insurance and have developed a "Grievance Redressal Mechanism" to provide one stop solution for you.
POLICY FOR GRIEVANCE REDRESSAL:
In the current scenario excellence in customer service is the most important tool for sustained growth. Your complaints are part of our business life. Our customers, who take time to complaint, still have some confidence in us. As a service oriented organisation, your service and satisfaction is the prime concern of Shriram General Insurance Company.
REDRESSAL MECHANISM:
Your "Grievance/Complaint" is a communication that expresses dissatisfaction about our action or lack of action, about the standard of service/deficiency of service of company or any intermediary and asks for remedial action. We have public grievance machinery functioning at two levels i.e. Branch, and Head Office. All complaints received are attended to and replied promptly.
CUSTOMER HELP DESK:
You are the focus of our service. For you, at SGI:
We take 24X7 claim notification service
Timely customer contact and assistance
Survey and claim assistance within a day
We ensure quality of claim settlement up to your satisfaction
Simple Claims Procedure is the hallmark of our corporate philosophy.
You can know the status your claim at any time from us.
Our Toll Free No. works : 1800-300-30000 (7 Days in week 4:00 AM to Midnight 12:00) & 1800-103-3009 (7 Days in week 9:30 am to 5:30 pm).
PROMPT CLAIM SERVICE:
Our claims philosophy is to provide promptly, ethically and equitable settlement of claims. Our dedicated staff of trained professionals understands that having a loss is in a stressful situation. We are committed to achieve excellence by our efforts toward superior service, efficiency, teamwork and communication. Our goal is to respond quickly to your needs and to handle your claim in a prompt and hassle-free manner. At SGI, We always take the approach of "Pay if we can."
HOW CAN YOU APPROACH US?
You have full right to register your complaint with us. You can also reach us by email or register on the website of the Company if you are not satisfied with our services. If your complaint is not resolved within a reasonable time and to your satisfaction, you may further approach to any other legal avenues for redressal.
REFER TO OUR WEB PORTAL:
Our website is highly developed and equipped with full detail of our products, Proposal Forms, Policy Wordings, Online procedure, Agent's detail, insurance news, blogs, events contact detail, downloads and latest updates. It also has a detailed narration of your Frequently Asked Questions. You can check the status of your policy, claim and grievance on our web portal.
OUR AIM IS YOUR SATISFACTION:
We believe that providing prompt and efficient service is essential not only to satisfy you but also to retain you. Our Grievance Policy/ Guidelines aim at minimizing instances of customer grievances through proper service delivery and review mechanism and to ensure prompt redressal of your complaints. Our Grievance Redressal Mechanism keeps a record of all complaints received and action taken till disposal. A time schedule is laid down as per the gravity of the complaint. For all grievances a reasonable period and progress is monitored. We make sincere efforts to keep you satisfied because "Our satisfied customers are our big advertisements."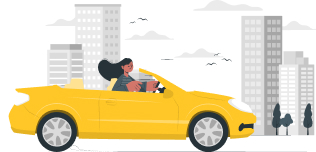 Make your ride reliable, Insure it now! with Shriram General Insurance
Insure Now
You may be interested in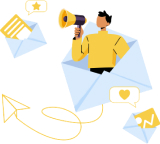 Love our blog posts?
Subscribe to get updates directly to your e-mail inbox
Recent Posts
Categories
Car Insurance
Two Wheeler Insurance
Motor Insurance
Personal Accident Insurance
Commercial Vehicle Insurance
Travel Insurance
Home Insurance