Umbrella Insurance Policy: The Best One for You!!
Insurance is one of the safety measures for every individual having valuable assets. Insurance works as financial assistance to those who are stuck in an unfortunate event. Every individual should understand the worth of their life. They should know the importance of their safety and the asset they own. This can be realized by the quality insurance services provided by the insurer. As per the law, it is mandatory to insure your vehicle in India.
We are living in a world where we can't predict what is coming next. Therefore it is necessary to prepare yourself to handle any possible situation. For this, you can choose the covers accordingly. Some people believe in overall safety so they cover almost everything they own. And keeping this in mind, Shriram General Insurance is providing coverage plans to their valuable customers. But there is one common question people arise that what type of plan is beneficial for them? Taking different policies to protect different valuable assets is all enough. No, here we have something better than this which is an umbrella insurance policy.
Umbrella insurance is the extra liability insurance used by many other businesses. This insurance is crafted to secure the insured against claims and lawsuits and eventually helps protect the insured's property and business.
What is an Umbrella insurance policy and how it works?
In the easy language, umbrella insurance covers property damage where the standard insurance liability limit may be exhausted. Such a policy is adopted by doctors, lawyers, and non-profit volunteers. This policy helps you fill the void left by your standard primary policies. Buying an umbrella policy from the same insurer not only augments your primary policy but also can get you the policy at a discounted rate.
A single umbrella policy can cover most aspects of your financial life. In India, an umbrella policy and package policy are used in similar contexts like householder's umbrella insurance, shopkeepers umbrella insurance, office package insurance, farmers package insurance, doctors package insurance, business package insurance, etc. Common sections provide coverage against fire and allied perils, burglary, electronic equipment, and other domestic appliances, loss of money/cash due to assault, and personal accident.
Benefits of Umbrella Insurance Policy:
Umbrella insurance policy provides extra security to the insured person. It will make you feel safe and secured and offers perfect peace of mind. Here are some of its benefits:
Beneficial for your multiple assets
It offers coverage for personal liability, legal liability, and other common property risks.
You can avail a discount if you buy it from the same insurer.
Numerous insurers allow reinstatement of the sum insured during the policy period.
It provides coverage against threats, dangers, and unforeseen situation which are not covered under a single standard policy.
It provides broader coverage on various types of primary insurances with the flexibility to choose the required sections for the desired sum insured.
It provides renewal for all opted sections.
Importance of an umbrella insurance policy
Umbrella policy assures peace against unknown expenses. The claim process is also very easy, only you need to submit the required documents and it's all done. It is called extra liability insurance that is planned to protect an individual from any lawsuits or claims. The added coverage offered by the policy is mainly useful to high net worth businessmen who own expensive assets and are at risk of being sued. Small businesses also use an umbrella insurance policy to sentinel against monetary damages arising due to claims.
Exclusions and Cost of an umbrella insurance policy
An umbrella policy may not work in case of war, intentional criminal acts, and contractual liabilities. It does not provide damages caused during transit, motor vehicles, and body illnesses. The cost of this policy depends on the much coverage you purchase. The more sections you opted in the policy, the more it will cost you. But it is much cheaper than other insurance policies.
Please consider the following URL for original content: https://www.entrepreneur.com/article/355804
You may be interested in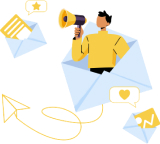 Love our blog posts?
Subscribe to get updates directly to your e-mail inbox
Popular Posts
Related Posts