Why BURGLARY Insurance is Necessary?
Posted on January 05,2023
Burglary is a typical term in insurance parlance. It is not a theft in simple terms. It requires forceful entry by way of housebreaking, lock breaking, use of any arms into the premises or theft flowing actual forcible and violent exit from the premises. Any individual, firm, company, association or corporate society who are engaged in commercial activity or individuals whose property is exposed to the risk of burglary, housebreaking, loot, robbery and hold-up necessarily requires this policy.
WHAT BURGLARY INSURANCE COVERS?
Any loss or damage to property or its any part while contained in the premises described in the schedule due to Burglary /House breaking.
Damage caused to the premises/locks to be made good by the insured resulting from burglary and / or house-breaking or any attempt there at any time during the period of insurance.
HOW TO CHOOSE A BURGLARY POLICY?
There are THREE policies:
Full Value insurance: This policy is required where total loss of insurable property is possible in case of burglary or housebreaking.
First loss Insurance: If full loss is not probable the property can be insured on first loss basis. In that case the condition of average or under insurance will not apply.
Declaration Basis: Stocks which are fluctuating in nature can be insured on declaration basis or floating basis.
AVAILABLE ADD-ON COVERS:
You can opt for following add-on covers on very nominal premium since these risks are not covered in the basic policy:
Theft in the premises
Purchase protection coverage
Fidelity Guarantee coverage
AT YOUR OWN RISK:
Following risks are excluded from the cover:
Gold, watches, precious stones, plans, business, money books etc. It will be paid only if it is specifically insured.
If the employee of household of the insured is/are responsible for burglary.
If the premises is left unoccupied for 7 or more consecutive days and nights.
Loss in the event of material alterations to the premises whereby the risk has increased..
If the rights of property has been transferred from the insured to some other persons either by will or operation of law.
In consequence of riot, strike and malicious damage.
WHAT IS UNDER INSURANCE?
When the property or stock is not insured for its full value or market value, this is treated as under insured. In the event of under insurance the pro-rata average is applicable except in first loss policies. You are expected to insure the property for its market or replaceable value otherwise in the event of claim you have to bear a portion of the claim for your own account, like this:
Value of property Rs. 20,00,000
Sum Insured Rs. 15,00,000
Loss amount Rs. 8,00,000
The amount payable is Rs, 6,00,000 ( Sum insured /Value of property X Loss )
PRECAUTIONS:
Your need to keep a daily record of the amount of cash contained in the safe or strong room and such record is kept at a safe place other than the safe or strong room. The keys of safe or strong room should not be left on the premises out of business hours unless the premises are occupied by you or your any authorised employee. Cash cover operates only when the cash is secured in a safe and the safe is burglar proof means i.e. of a approved make and design. Please remember your fire policy does not cover the risk of burglary. So take burglary cover and protect your property, stock or go down from burglars. Be insured and rest assured.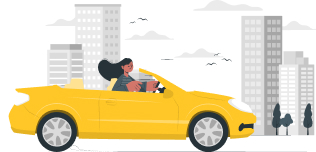 Make your ride reliable, Insure it now! with Shriram General Insurance
Insure Now
You may be interested in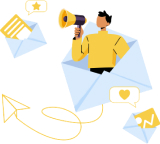 Love our blog posts?
Subscribe to get updates directly to your e-mail inbox
Recent Posts
Categories
Car Insurance
Two Wheeler Insurance
Motor Insurance
Personal Accident Insurance
Commercial Vehicle Insurance
Travel Insurance
Home Insurance