The Best Personality Award Goes to Mr. Neeraj from Shriram GI
Posted on January 05,2023
"All our dreams can come true if we have the courage to pursue them". Walt Disney! With such inspiration and courage the MD of Shriram General Insurance, Mr. Neeraj Prakash has raised to a great position in career. His enthusiastic attitude let him win the award of "Best Personality of the year. At the same time, the company " Shriram General Insurance won the title of "Best General Insurance Company of the year" by Insurance Alerts & Awards 2019 Mumbai. Mr. Neeraj Prakash serves as the Managing Director of Shriram General Insurance Co. Ltd with an association of 25 years with Shriram Group. This is how you can understand how dedicated and hardworking he is, as he never let down the expectations of the company. He is continuously contributing the group in different means and setting various examples for the members and newcomers to the company. He is responsible for the overall functioning of the company. He also holds a Master's Degree in Science (Chemistry), PGDM and Advanced Management Program from IIM (Ahmedabad).
Shriram General Insurance Co. is the joint venture of Shriram Capital Limited and Sanlam Limited (South Africa), a part of SHRIRAM GROUP. The company is one of the prestigious insurance companies in India, leading ahead with the motto of ''Be Insured Rest Assured" since 2008. The goodwill it has established for a decade can't be count as anything. The company is licensed under IRDA (Insurance Regulatory and Department Authority of India) at the same time trustable partner of IRCTC (Indian Railway Catering and Tourism Corporation) and as per the policy of IRCTC, passengers get covered upto Rs.10 lakhs against personal accident during any trip.
Shriram general insurance has a list of eminent awards such as –
Excellence in Growth Award 2011
Excellence in Growth Award 2012
Amiable Insurer in the Non-Life Insurance 2018
Fincare Small Finance Bank Valued Customer
The number of awards says it all about the goodwill and public relation of the company. Still, Mr. Neeraj Prakash comes up with all new targets of hiring more than 5000 staffs and moving towards opening more branches across India. The company is running with a genuine aim of providing non-life insurance products such as motor, travel, home, Personal Accident insurance to make India a strong nation with complete protection and safety.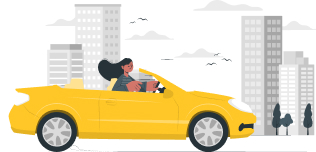 Make your ride reliable, Insure it now! with Shriram General Insurance
Insure Now
You may be interested in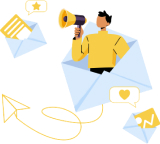 Love our blog posts?
Subscribe to get updates directly to your e-mail inbox
Recent Posts
Categories
Car Insurance
Two Wheeler Insurance
Motor Insurance
Personal Accident Insurance
Commercial Vehicle Insurance
Travel Insurance
Home Insurance