When is The Best Time to Book an International Flight Ticket?
Posted on January 05,2023
People like you who are upfront and passionate about exploring the world for any reason should never ever stop their spirit of wanderlust. Instead, you must find out some easy way out to take an adventure ride every time.
Travels include planning, a destination to visit, and of course needs money too. And, a frequent traveler spends a lot of money every time for booking tickets.
Well, of course, you are not one of those who wait for the festival season to visit the country or abroad. Though most of the airlines come up with special fare charges which don't help in an actual manner. Well, cutting down the airfare can help a lot in minimizing travel expenses.
Therefore, you need to get some ideas to simplify your traveling plans with low budget. A recent travel booking survey says it's 5 AM in the morning on any Tuesday as per historical records is suitable.
Traveling is now everyone's cup of tea as people are more inclined towards experiencing new things in life rather than sitting back and just earning. Along with exploring the entire world security is prior at the same time.
Travel Insurance for an overseas trip can help you in making yourself protected and covered from any mishappenings
Therefore, if you are looking around to book a low fare flight ticket just do some research and follow some of the important tips given here and stop banging your head here and there.
Book International Ticket 5-6 Months in Advance:
Okay, so if you are making a plan for an international destination to explore. You need to book your flight ticket 5 to 6 months before your journey starts.
Whereas, for domestic flights, booking can be done 2-3 weeks in advance. This is because you get plenty of time to think and re-think on booking as well as you get more options for the seat you desire for.
That's why it is important to strategize your tour in advance so that you can pre-plan everything. Don't be in a hurry, just have patience and go for booking gradually.
Find the Cheapest Month for Booking:
Time and date does matter at the time of booking your flight tickets for the trip.
Most preferably you can book flight tickets in January, followed by February and August. Therefore, always keep in mind when and what is the right time to book a ticket.
Do the Comparison:
While buying groceries, we visit various stores to get the best and fresh one on such a cheap rate.
So, obviously before buying air tickets online, you must go for pre-research or comparison to get the best out of offers available in the market. Therefore, it is advisable to visit multiple airline websites to fetch out the best deals.
Book at 5:00 am:
There is perfect timing when you can choose to book your flight ticket and that too in affordable ratings. The best suitable timing is 5:00 am in the morning rather than 8 to 11 pm in the night.
Avoid Booking Ticket on Weekends:
There is a common belief that most of the people get free on weekends only.
That is the time when they make tour plans and book tickets. But, this turns quite expensive that's why avoiding ticket booking for an international trip on weekends is a better option.
It is said that booking flight tickets on the weekend is not at all a good idea.
Because airfare usually goes up on the weekend and drops down on Monday.
Don't Rush in Booking Ticket:
That's why planning for an international trip early is very important to avoid glitches.
If you book a ticket nearby journey date it will be highly expensive. That's the reason it is advisable to book an international ticket 6-8 months ago. Therefore, never get a rush while booking the ticket.
Apply for Travel Insurance Too:
Your overall protection relies on travel insurance during the trip. Hence, this is purely advisable to buy travel insurance at the time of booking a ticket for the desired destination. Insurers like Shriram general insurance gives you the best offers for overseas travel insurance.
Take Guidance from Experienced One:
An experienced person can suggest you better every time you ask for advice and help.
It would be great if you ask a frequent traveler about booking tickets, he or she will give you better options for selecting your seat in the flight.
This may help, possibly in the larger picture that will make your way easy.
Final Words, coming to the conclusion flight ticket booking need some strategy and planning days ago that lead to cheaper price.
Also, it helps in making yourself tension-free for the journey. It saves time accordingly as you can even do some shopping for the trip and other stuff.
Now you have got some idea about when to book an international flight ticket. I am sure it's gonna help you the time you make your trip plan and for which you book your ticket.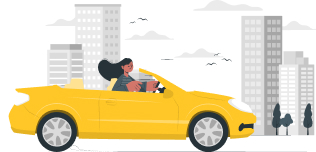 Make your ride reliable, Insure it now! with Shriram General Insurance
Insure Now
You may be interested in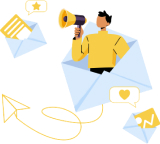 Love our blog posts?
Subscribe to get updates directly to your e-mail inbox
Recent Posts
Categories
Car Insurance
Two Wheeler Insurance
Motor Insurance
Personal Accident Insurance
Commercial Vehicle Insurance
Travel Insurance
Home Insurance