6 Travel Insurance Myths You Need to Get Rid Soon
Posted on January 05,2023
Travel Insurance Myths are something which stops us making the right decision while planning a trip.
Insurance is the prior assurance you should undoubtedly implement in your life at every step.
Along with mandatory motor insurance, you may also focus on other sides like Personal Accident and Travel Insurance policies and services.
While the real picture is entirely different as you must have come across such people who don't really feel worth buying travel insurance.
Whenever you make a plan for traveling abroad, you are done with ticket bookings, accommodations, travel guide, and others.
The one which is left or you can say ignored is to buy an overseas travel insurance policy.
The Majority of travelers don't buy travel insurance abroad because they give it less importance.
Only those can understand the value of international travel insurance who have actually encountered trip cancellation, lost luggage, theft, delay of checked-in luggage and more.
Here we are discussing few of the travel insurance myths so that you can have the right information about your upcoming travel insurance
What is overseas travel insurance?
Travel Insurance is like a protective shield that supports on the financial front whenever travelers need assistance during the trip. When traveling abroad, you need to have your complete safety plan along with the other stuff. Always remember to buy an international travel insurance policy while booking flight tickets after you have planned every move. It is important to ensure safety at every step while going on a trip or during the trip.
Why and how you should buy travel insurance?
There is an obvious answer, "you need to be safe and secure during the trip". That's why you should buy a travel insurance policy for you and family as well as a travel companion.
There are several insurers you can associate without hesitation. Just visit the best insurance company's website and follow the hassle-free process of buying. Visit Shriram General Insurance website, Go to the travel page, Then click to buy a product, Click on the buy and fill the details as per requirements, Calculate the premium and after that choose the various plans available on the site according to the suitability of your trip.
What does travel insurance cover?
Buy travel insurance it will secure you from drowning your money in any spontaneous incident or events.
Travel insurance secures you from uneven accidents and covers you for the loss.
Shriram General Insurance provides various covers, and these are Medical Expenses, Cashless hospitalization worldwide, Daily allowance in case of hospitalization, Dental Treatment, Total Loss of Checked in Baggage, Delay of Checked in Baggage, Loss of Passport, Personal Liability, Personal Accident, Hijack Distress, Allowance, Financial Emergency Assistance, Trip Cancellation & Interruption, Trip Curtailment.
For more detailed information about the coverage plan, you can explore the respective website.
After having so many benefits of overseas travel insurance there are people who still have confusion about whether to buy or not? Minds are loaded with myths and facts and what are these let's get in here.
Pluck out some myths and facts about travel insurance here –
Travel Insurance Myths 1: We don't need travel insurance!
Fact: Most of the people think buying travel insurance is such a waste of time and money.
But, the fact is that travel insurance covers you from various mishaps such as flight delay, accident, illness, or others.
You spend a lot of money to go on a trip whereas buying travel insurance takes just a little. Next time you go on a trip with peace of mind.
Travel Insurance Myths 2: There is no need to share your pre-condition.
Fact: Most travelers don't get ready to expose their existing health or any other condition to the insurance provider.
Whereas, they should be honestly open up to the insurer while buying overseas travel insurance.
It will help in getting maximum benefit to the insured.
Travel Insurance Myths 3: Travel warning is not a cause of worry. The insurer is not going to cover you for travel warning.
Fact: In case you have planned for a destination that has a travel warning insurers are not going to cover you for that.
Therefore, always read the terms and condition at the time of buying travel insurance abroad.
Don't forget to crosscheck the coverages you are being provided in the document. So that there would be no confusion arises in the future.
Travel Insurance Myths 4: Travel Insurance is only for the people involved in adventure or sports.
Fact: While the skydivers, ice-climbers, underwater divers, mountaineers need travel insurance for their backup safety as they involve maximum risk.
But, at the same time, normal people like you who is a businessman, homemaker, student or in any profession needs safety too. Therefore, whenever you plan on a trip you should buy overseas travel insurance.
Travel Insurance Myths 5: Travel insurance is too expensive.
Fact: Nothing is more expensive than your own safety or health. It's just another misconception about travel insurance that it is expensive.
The cost of insurance premium differs according to the insurance company. There are a plethora of affordable international travel insurance policies available in the insurance industry.
Travel Insurance Myths 6: Purchasing travel insurance is such an intricate process to be done.
Fact: It's a complete misconception that purchasing travel insurance is complicated.
Whereas, the truth says that buying travel insurance online is the easiest as most plans can be purchased online as well as over the phone.
Final Words, So, after knowing the myths and facts about travel insurance, you can choose travel insurance like a pro without worrying from now.
Travel insurance can not only promise to keep you safe from any unseen happenings but provides you the immense sense of peace of mind.
It is always better to push yourself a little ahead to buy overseas travel insurance while going on a trip abroad.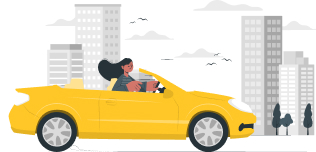 Make your ride reliable, Insure it now! with Shriram General Insurance
Insure Now
You may be interested in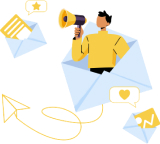 Love our blog posts?
Subscribe to get updates directly to your e-mail inbox
Recent Posts
Categories
Car Insurance
Two Wheeler Insurance
Motor Insurance
Personal Accident Insurance
Commercial Vehicle Insurance
Travel Insurance
Home Insurance