How to Renew My Car Insurance Online in India?
Posted on January 05,2023
Online vehicle insurance renewal is quick and simple, saving time and effort. Loss and damage caused by natural and man-made disasters will be covered by car insurance. The policy holder may save money by renewing their car insurance before their current policy ends. Renewing a car insurance policy online is just as easy as purchasing one.
Third-Party Car insurance is mandatory according to the Indian Motor Vehicles Act, 1988. In the event of an unfortunate accident, it can cover the high cost of third-party bodily injury and vehicle repair cost. A car is a precious possession and an individual will be cautious about safeguarding it from all uncertainties. Renewal of car insurance is essential as it is the primary line of defence against any unfortunate events.
Shriram Car Insurance can provide complete coverage for your car and additional covers can be purchased to enhance the policy. Renewing car insurance is easy and does not take much time if the required documents are prepared in advance. Shriram General Insurance also has the option to renew the policy online through the website. Let's explore the features of car insurance to understand its advantages.
What is Car Insurance and how does it work?
Car Insurance is a safety net that can protect your vehicle from damages caused by accidents and natural or man-made disasters. Whether the policy holder is a cautious driver or not, every vehicle requires insurance with coverages that can pay for damages in case of an accident.
Buying or renewing a policy is quick and hassle-free if an individual chooses Shriram Car Insurance. Loss or damage to the vehicle, Natural calamities, man-made calamities, third-party liability and property liability are some situations Shriram car insurance covers.
If an insurance company does not have an online process, then an individual can switch to another insurance company after the policy expires. One can renew the car insurance policy anytime and anywhere in just a few clicks with the online accessibility. Once an insurance policy is purchased, the policy holder will get all the coverage and can claim the insurance in the case of an accident.
How to get Car Insurance?
The primary step in getting car insurance is to compare prices and features to determine which would give the most benefits. Once identified, a policy holder can contact the insurance company to initiate purchasing a suitable insurance policy.
An individual can instantly purchase a Shriram Car Insurance policy online or offline. Follow the listed steps below to get a great policy for protecting your vehicle.
Step 1: Fill out an online form that will estimate the premium payable according to the type and make of the car.
Step 2: Enter the car owner's personal details, including address and other information.
Step 3: Make the payment online and purchase Shriram Car Insurance instantly.
In three simple steps, you can book car insurance and protect the car from unforeseen incidents. This process can be done from anywhere, provided the policy holder has a stable internet connection and a device that connects to the internet.
How to Renew a Car Insurance Online?
Keeping track of when car insurance will expire is imperative because if it lapses, the policy holder is at risk of paying a hefty fine if caught. Another reason to be alert about the expiry of your insurance is that it may get costlier to buy a new policy after the old one expires. This is because the insurance company will have to do a thorough check of the car after the purchase of a new policy.
Shriram Car Insurance renewal online is a quick and hassle-free process. With just a few documents and a speedy verification process, car insurance can be renewed in no time. Here are the steps to renew car insurance online.
Step 1: Fill out the car insurance renewal form, which will require details like the expiry information of the ongoing policy. A policy holder can find this form on the Shriram General Insurance website.
Step 2: Proceed to the next page to examine the details of the new policy.
Step 3: If everything is in order, the customer can make the payment online and the car insurance will be renewed instantly.
Now that the insurance has been renewed, let's look at the coverages that will be included in your policy.
What does the Car Insurance cover?
Shriram Car Insurance policy offers comprehensive coverage for all-round protection and security against all possible damages. Here are some of the conditions that are covered under the policy.
The policy holder's vehicle will be protected from fire, explosions, lightning, earthquakes, floods, typhoon, hurricanes, storms, tempests, inundations, cyclones, hailstorms, frosts, landslides and rock slides.
Under this category, the vehicle will be protected from burglary, theft, riot, strike, malicious act, accident by external means, terrorist activity and any damage in transit by road, rail, inland waterway, lift, elevator or air.
Loss or damage to the vehicle:
The policy will cover the loss or damage caused by any of the above-mentioned factors. The coverage will depend on the premium paid and the damage to the vehicle.
With comprehensive car insurance, third-party liability will not impact the policy holder. Unlimited coverage or whatever Shriram General Insurance will meet the court awards as your liability to the third party.
Why do you need to buy a Car Insurance Policy?
Third-Party (TP) Car Insurance is mandatory in India as per the Motor Vehicles Act, 1988. Besides abiding by the law, car insurance is a security net for the policy holder and their vehicle. With a good car insurance policy, an individual does not have to worry about heavy expenses caused by accidents. Regular maintenance and cautious driving may reduce the chances of an accident, but the policy's coverage is still required due to the possibility of an unfortunate incident.
Buy a Shriram Car Insurance Policy to get all-round coverage for your vehicle. Policy holders can easily buy or renew the policy online according to their requirements. A car is a precious investment that can be well taken care of with a car insurance policy. Purchase a Shriram Car Insurance to drive your car with the assurance that it is protected well.
FAQs
1. How to renew Shriram Car Insurance online?
Anyone can renew their Shriram Car Insurance online by going to the Shriram General Insurance website. Through the quick process, an individual can renew their policy in no time.
2. Can I renew my car insurance early?
Yes, you can renew a car early. This can be done offline or online in the convenience of your home.
3. How to check the car insurance renewal date?
The car insurance renewal date can be seen on the policy. An individual can also check the renewal date of the car policy by contacting the insurance company.
Key Highlights:
Renewing car insurance online saves time and effort as it is a quick and easy process.
Car insurance coverage will include loss and damage caused by natural and man-made calamities.
Renewing the insurance before the current policy expires can help a policy holder save money.
Car insurance policy can be purchased online through a quick and easy process.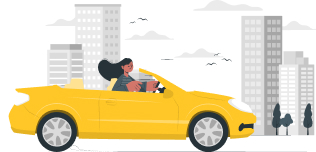 Make your ride reliable, Insure it now! with Shriram General Insurance
Insure Now
You may be interested in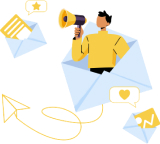 Love our blog posts?
Subscribe to get updates directly to your e-mail inbox
Recent Posts
Categories
Car Insurance
Two Wheeler Insurance
Motor Insurance
Personal Accident Insurance
Commercial Vehicle Insurance
Travel Insurance
Home Insurance