Here is How to Sanitize Your Vehicle- Shriram General Insurance
The masks and sanitizers have become an essential part as other essential goods for livelihood. This is the new normal we people are infusing in our lives to keep ourselves safe from coronavirus. Though our country is now putting its effort to get back to the normal life track which surely will take some more time. The covid-19 pandemic has an effect on everyone in different ways in India. The testing and government action is crucial to combat this crisis. Meanwhile, there is also a lot that we all can do to help prevent the spread of the virus. This is the time when we should take this pandemic seriously. Now, as we are living with the virus we need to be more active and alert all the time. And, that is why you have to stay clean and virus free. To keep yourself, the environment, things around you and safe and virus free, sanitize whenever possible.
Why is it important to sanitize your vehicle?
As the pandemic has already spread all over the world, we are literally surviving at our best. By keeping ourselves clean and virus-free no matter what. Right now, people are using alcohol based vehicle sanitizer with at least 60-70% alcohol in it. It helps in the decontamination of your hands and other objects. According to international medical bodies, rubbing a vehicle sanitizer with at least 60 percent alcohol can help decontaminate your hands and a similar solution can be used for vehicle interiors as well. Surgical spirit, which is widely available across pharmacies, has at least 70 percent isopropyl alcohol content that is generally considered safe for cabin materials.
Following are certain tips you can use to sanitize your vehicle to keep it safe and secure from getting infected.
Ensure the vehicle at normal temperature: The very first thing you should keep in mind is to check whether the vehicle is at normal temperature or not. If you start cleaning the bike just after riding, it can burn your skin because of high heat. Therefore it is important to wait and let it cool down. After that you can start cleaning by parting the vehicle body as per the convenience. This is how you can start the process of disinfectant. .
Vacuum clean the car interior: To clean the interior of your car you must use a vacuum cleaner as it completely cleans out the dust particles from unreachable corners. Vacuum cleaner helps cleaning in an easy way. You can use a portable vacuum cleaner so that it would be easy to carry and clean. Make sure you scrub and wash the carpet and floor mats. Also, use the disinfectant liquid on the pedals, gear-level, handbrake lever, and rub a cloth coated in disinfectant liquid.
Clean the steering wheel: While driving you continuously are in the contact with the steering wheel and that pushes a high risk of infection. Therefore, it is important to disinfect the steering wheeler before and after use. You can clean the steering with cleansing soap or vehicle sanitizer. You can buy a disposable cover for a steering wheel during this pandemic.
Cleaning car doors is a must: Yes, car doors are the most important and highly touched part or you can say a surface. This needs to be disinfected priorly because you, your friends, relatives, family and sometimes anonymous enters while touching the car gate. Not everyone maintains the same hygiene and precaution. Therefore, it's your responsibility to be a little bit more alert about the safety.
Shower your bike with foamy water: Bikes you use are mostly exposed to the dust and harmful substances. Therefore it is important to clean up your bike twice a week.You can use a thick lather of soap or disinfectant liquid and wash the whole of the bike from part A to Z. Use a bike cover to keep it safe and dust free so that it can be easy for the next use. Keep the clean-up process in a proper frequency.
Wipe the leather seats properly: When it comes to the seat which is covered with a leather layer needs to be clean thoroughly. In terms of cleaning up the leather padding, scrub with little effort. But repeated use of alcohol or aggressive rubbing can lead to discoloration. Along with the disinfection material use products like conditioners to smoothen the surface and to avoid discoloration and to maintain the leather quality.
Clean high touched surfaces: Highly touched surfaces means, the most used parts of your vehicle. Like the bike handle or steering wheel of your car, seats, petrol tank and whatever often you use or touch. Again clean it with a disinfectant solution that contains the appropriate amount of alcohol or spirit. Otherwise you can wash it with regular soap and running water with the help of a pipe.
Cleanup yourself too: After you are done with the cleanup session of your car or bike. It's time you clean yourself to remove all the dusts and dirty substances from your body. Take a proper bath and make yourself clean and safe for your family and keep away the risk of getting infected. Cleaning up your body will ensure the complete safety. Therefore always remember to get yourself neatly dressed after your vehicle gets ready to shine.
Use a Vehicle sanitization kit: Well, after giving all regular cleaning up sessions to your car or two wheeler you feel so relaxed and happy. But one thing that you can add is a vehicle sanitizer kit. There are different kinds of vehicle sanitizers available in the market at this point in time to make you stay away from coronavirus. You can choose as per your requirement and usage as it comes in various sizes. Whenever you come after driving you can just spray all over your vehicle to reduce the chances or exposure to the virus infection.
Practice Personal Hygiene: Though you are doing all the cleaning stuff to your vehicle to keep it virus-free, keeping yourself highly hygienic is most important. Therefore, practice hand-washing before touching your car's gate or bike's handle whenever going out for essentials. It is to prevent contagions from contaminating the vehicle in the first place. Also, after completing your trip back home don't forget to wash or sanitize.
Final Words, Coming to the conclusion now you know the whole process of sanitizing your vehicle in this pandemic. The entire country is struggling with the pandemic, in such a situation we are liable to keep our vehicle clean and safe as outsourcing services are not completely safe. There are these little things you need to understand and maintain cleanliness before touching while driving and after leaving or parking your vehicle. This is how you can keep away the chances of spreading coronavirus. and please don't forget to buy a car insurance policy for your vehicle.
You may be interested in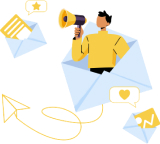 Love our blog posts?
Subscribe to get updates directly to your e-mail inbox
Popular Posts
Related Posts