Why Insurance is the Subject Matter of Solicitation?
Posted on January 05,2023
'Insurance is a subject matter of solicitation', which essentially means that insurance has to be requested or asked for, not sold This phrase, which is found in all insurance advertisements in India, was mandated by IRDA, and it means basically that: "insurance is the product that is being sold by this advertisement, and not anything else." The intention is to prevent advertisements from being misleading, and trying to trick consumers into buying insurance while advertising something else.
WHAT DOES IT MEAN?
If you have seen any advertisement of Insurance products, you may not have missed this disclaimer. As a consumer, this disclaimer/warning is of utmost importance but often ignored. The dictionary meaning of solicitation is "Ask For." It means that customers have to talk to an intermediary who will suggest the right product for your needs. Insurance should not be SOLD but Solicited.

IS THIS DICTUM MEANINGLESS?
If you read through the terms and conditions put forth by Insurance companies, you will find its relevance. The above dictum has relevance to consumers because it puts the responsibility for selecting the right product on the consumers than on the company. It also means that "Customer's participation in the insurance products are purely on a voluntary basis."
WHAT MADE IT MANDATORY?
The Insurance Regulatory and Development Authority of India made it mandatory for insurance companies, agents and brokers to announce clearly in all their communication. Means insurance isn't a ready-made standard product like say, a chocolate bar that can be sold outright, it has to be discussed and understood. The right offering suited to your specific needs and requirements. Companies can only "offer to sell" it.
WHAT DOES IT REFERS TO?
Insurance is a product that you-the-customer must evaluate and understood its features, rules, conditions and exclusions. There is no pre-packaged sale, and you must be careful regarding terms, value, customization, benefit and so much more. This in effect also means that you have all the rights to inquire about the product to make your decision. Only when you are fully satisfied with what you are getting into should you go ahead.
WHO HAS THE ONUS OF CHOOSING PRODUCTS?
The onus of buying an insurance policy with its terms lies with the customer solely. Adding this small line in advertisement transfers the onus of choosing the right product to you. Now it is you who has to choose and finalize the product. It's not the seller's responsibility. This is unlike other investment products like Mutual funds, where it is SOLD.
WHICH REGULATION IMPOSED IT?
The "IRDA (Insurance Advertisements and Disclosure) Regulations, 2000" regulates what advertisements related to insurance can and cannot contain. An important purpose of these regulations is to ensure that advertisements should not be "unfair or misleading." Clause 9 says: Identity of advertiser — Every advertisement for insurance shall:
(i) state clearly and unequivocally that insurance is the subject matter of solicitation; and
(ii) state the full registered name of the insurer/ intermediary/ insurance agent.
This phrase means that "the product being sold in this advertisement ("solicitation") is insurance." The idea is that even if the advertisement appears to be talking mainly about investment and the "sum assured" and the returns, you don't get confused by all those things, focus on the fact that what is the "subject matter" of this particular "solicitation."
In any case, on November 4th, 2015, IRDAI published an amendment which removed 9(i) from these regulations, so future advertisements are no longer required to have this dictum.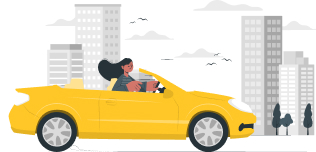 Make your ride reliable, Insure it now! with Shriram General Insurance
Insure Now
You may be interested in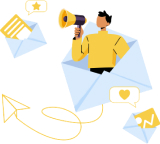 Love our blog posts?
Subscribe to get updates directly to your e-mail inbox
Recent Posts
Categories
Car Insurance
Two Wheeler Insurance
Motor Insurance
Personal Accident Insurance
Commercial Vehicle Insurance
Travel Insurance
Home Insurance