Car Insurance Old vs New Car, Your guide to fix eternal dilemma!
Posted on January 05,2023
We all have milestones that we set for ourselves, certain goals we wish to achieve at a certain point in our lives. Buying our own vehicle is one such big marker in our journey.
The thought of buying our own ride, searching for the perfect model and the vision of how it is going to change our lives for the better fills us with excitement and we can't wait to get one home!
But, a big decision we need to make before buying is whether to go for a brand new model or buy a second-hand car, after all they both have their advantages and disadvantages. So, let's take a minute to weigh the pros and cons and make the most profitable and rewarding decision!
Used Car
Pros
Price Factor – This is no secret. The price of a used vehicle will always be considerably lower. You can easily afford a much higher model that fits within your price budget.
Safe from Depreciation – The first owner of the car has already borne the brunt of its depreciation. Means there's one less thing for you to worry about.
Certified Cars – You can easily buy a certified pre-owned car from an authorised dealer that saves you from the trouble of thorough inspection, change of faulty parts and repair of any previous damage. This gives you a 'brand-new-car' experience!
Used Car Insurance – The insurance cost of a used car is always lower. What a bonus!
Road Tax – Road tax for a used car is already paid for by its first owner. Amazing, isn't it!
Cons
Outdated Model – Technology is evolving every second! Obviously it can't be the latest model. The features might be outdated, something you won't want to boast about.
Car History – Who is to say where it's been, how it's been treated and what all is wrong with it. Even a lot of homework on your part cannot fully assure you about the history of the car.
Maintenance – The maintenance cost of an old car is always higher than a new one because it has already seen its glory days and is not as young as it used to be.
Higher Interest Rates – Loans are available for second-hand cars. However, the interest rate on these loans is much higher.
Not Easy to Find – For a new one, just go to a showroom and explore your options. For a used one, much research is needed to find the perfect one you want to take home!
New Car
Pros
First Owner – A brand new car. What a feeling! You will be the proud owner of the latest model in the market. Perhaps you will be the one someone buys it from tomorrow!
Latest Features – Well, obviously, new car means latest features, safety measures, gadgets and accessories.
Maintenance & Warranty – It's a new car, fresh off the market. It will always be much easier and cost-effective to maintain it. Also, it will come with an extended warranty from the manufacturer.
Financing – Loan options are more lucrative for new cars because the rate of interest is significantly lower compared to loans for used cars.
Cons
Price Factor – This is a no-brainer! Latest models cost much more. You could probably buy a higher model of a used car at the same price.
Depreciation – The minute you drive off the showroom, your new car starts depreciation. The value is said to go down by 20-40 percent!
Damage – Well, not that a used car is invincible but damage to your brand new car just simply hurts more. More than a dent on your car, it's like a blow to your heart!
Having listed the pluses and minuses of used as well as new cars, there is one thing that any car just cannot do without – Car Insurance . After all, your car is like a member of your family who deserves the very best and must be taken good care of.
So, use our exhaustive guide to make the right decision and bring your baby home!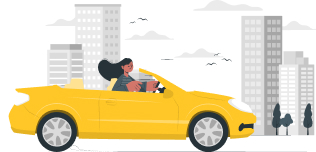 Make your ride reliable, Insure it now! with Shriram General Insurance
Insure Now
You may be interested in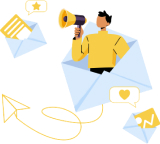 Love our blog posts?
Subscribe to get updates directly to your e-mail inbox
Recent Posts
Categories
Car Insurance
Two Wheeler Insurance
Motor Insurance
Personal Accident Insurance
Commercial Vehicle Insurance
Travel Insurance
Home Insurance