What Are the Benefits of a High-vehicle IDV?
When it comes to insuring your car, understanding the significance of Insured Declared Value (IDV) can be a game-changer. IDV not only determines your premium but also plays a pivotal role in the amount you receive in case of theft or total loss. In this comprehensive guide, we delve into the advantages of opting for a reasonably high-vehicle IDV and how it can provide you with added protection, financial security, and peace of mind on the road.
How Does an Insured Declared Value Work?
The Insured Declared Value or IDV is a crucial concept in car insurance. It represents the maximum sum an insurer will pay if your vehicle is stolen or deemed a total loss in an accident. IDV is calculated based on your car's market value and age, and it affects your premium. As your vehicle ages, its IDV decreases. Choosing the right IDV is vital to ensure you receive adequate compensation in unfortunate events.
Benefits of Having a High Vehicle IDV
Opting for a high vehicle IDV in your insurance policy offers several advantages and ensures comprehensive coverage. Here are some of the benefits of opting for higher IDV in vehicle insurance:
Protection Against Loss Due to Theft
Regardless of your driving experience or the type of vehicle you own; vehicle theft is a real risk. By choosing a higher IDV, you can ensure that in the unfortunate event of your vehicle being stolen, you get the right compensation.
Coverage for Serious Accidents
In the case of a severe car accident that results in total loss of your vehicle, the cost of repairs can be exorbitant. With high vehicle insurance IDV coverage, you will get significant compensation. This ensures that you are not burdened with substantial out-of-pocket expenses during a claim settlement.
Financial Security
Buying a car is a major financial investment. Opting for a high-vehicle IDV offers you financial stability and reassurance, ensuring protection against unexpected setbacks like accidents or theft. Car insurance with a higher IDV can offer significant financial reimbursement in such unfortunate situations.
Factors Affecting the Insured Declared Value
The Insured Declared Value of a motor insurance policy is influenced by several factors. These factors play a crucial role in determining the IDV, which in turn affects the premium of the policy. These are the key aspects that impact the calculation of IDV:
Manufacturer, make and model
Vehicle registration details
Year of manufacture
Cubic capacity and Ex-showroom price
Calculating the IDV
To calculate the IDV, the insurance company considers the car's selling price as provided by the manufacturer, along with factors such as the brand, model, and age of the vehicle. It is important to note that additional upgrades made by the policyholder, rather than the original manufacturer, may have a separate IDV calculation. Also, insurance and registration costs are not factored into the IDV calculation. Online IDV calculators have simplified the process for policyholders to determine the approximate IDV of their vehicles, facilitating quick and easy claim filing.
Choosing the Right Insured Declared Value (IDV) for Your Vehicle
For selecting the appropriate Insured Declared Value for your car, it is important to have a clear understanding of how depreciation affects your ageing vehicle. The Insurance Regulatory and Development Authority of India (IRDAI) has established a fixed depreciation schedule based on the age of the vehicle. Insurance companies use this schedule to calculate the depreciation percentage that will be deducted from the market value to determine the approximate IDV.
Conclusion
Insured Declared Value is a crucial component of your car insurance policy. Choosing a reasonably high vehicle IDV ensures that you receive adequate compensation in case of theft or total loss. This decision can offer added protection, financial security, and peace of mind as you navigate the roads. Make an informed choice when selecting your car insurance policy to safeguard your valuable asset effectively.

FAQs
Is there any difference in the IDV of commercial and private vehicles?
The IDV of a vehicle depends on factors such as its make and model, year of manufacture, and location. The classification of the vehicle as commercial or private does not significantly impact the IDV calculation.
Why is providing the correct Insured Declared Value (IDV) important?
The IDV determines the maximum amount you can get if there is any theft or damage to your vehicle. So, providing the correct IDV ensures accurate coverage and claim settlement.
Are RTO charges included in IDV?
The IDV does not include any charges paid towards the road tax of the vehicle or any registration for that matter.
You may be interested in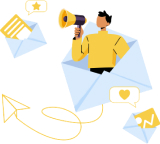 Love our blog posts?
Subscribe to get updates directly to your e-mail inbox
Popular Posts
Related Posts