What to Do When You Meet a Car Accident?
An accident is an untoward incident which cannot be designed. While many of us would like to stay safe all the time, it is also best to be prepared for the worst. In this way, you will know exactly what to do without panicking and also lessen the trauma in the event you encounter a car accident. Common sense and alertness prove vital in times of emergencies. Here is a comprehensive guide to give you an insight into the various possibilities when you meet a car accident:
SAVE YOUR LIFE:
The first basic step you should do is to check for injuries. A collision often causes injuries in the head, arms and legs involving the driver and passengers notably if the impact is strong. Find out right away if you and the people riding with you are hurt and then call 108 to get an ambulance to the nearest hospital. Keep your passengers calm while waiting.
GET OFF THE ROAD:
After a crash, it's important to get to safety as quickly as possible. The next thing you need to do is to move your vehicle to the roadside to prevent traffic jam in the area. But if your car and the other vehicle involved are not causing any traffic jam, it would be best to leave them as it is so that law enforcers and insurance surveyor will have a better view of the situation.
FIRST INFORMATION REPORT:
If the damage is big, intimate Police or dial PCR No:100 to provide your statement to the police as accurately as possible. Keep in mind that whatever you say will also be useful in filing your claims with the insurance firm. The police can also use them when making their spot report. Spot photos will also prove useful.
INTIMATE YOUR INSURER:
Report the accident to your car insurance company immediately. Also intimate if there is any third party or third party property damage due to accident. The insurance company will look into your policy details to know the extent of its coverage, and in case of comprehensive insurance, will depute a surveyor to inspect the loss.
SURVEY OF YOUR DAMAGED CAR:
The adjuster/surveyor will physically visit the accident site, talk to witnesses or refer to the police complaint if any to decide on the claim amount. Usually many insurance companies have their own in-house surveyors for claims below Rs.20, 000 to assess the damage and decide on the claim amount. On survey, fill up the claim form and show your original vehicular documents for verification.
SETTLEMENT OFFER:
Cooperate with your insurer always. In most cases apart from the trauma of an accident the next biggest ordeal could be the long negotiating process for claims settlement with the insurance company. Usually it is the insurance company that makes the first move to offer you a settlement on your claim which could be all, or part or in worst cases even nothing if loss is caused by an excluded peril. This way a fair assessment of the damage is ensured paving way for an amicable settlement.
A WORD OF CAUTION:
Whatever the course of action you decide for settlement, remember that it should be based only on facts and made at the right time. If you sit on your claim for too long, there is every possibility that you might lose the right to sue in court to get the indemnity.
Think and Drive-Stay Alive!!!
You may be interested in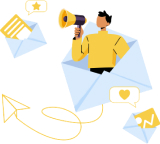 Love our blog posts?
Subscribe to get updates directly to your e-mail inbox
Popular Posts
Related Posts