Vital Difference Between Third Party Comprehensive Car Insurance
Posted on January 05,2023
Your CAR is your pride and joy. You've invested your hard earned money in it so it's now time to get it insured. Unless you're completely clued up when it comes to insurance the task of getting the right policy to suit your needs can be daunting. The answer to this comes down to your specific requirements and what's important to you. Depending on your choice you have 2 levels of cover you can choose from, Comprehensive & Third Party. Other combination like Third Party + Theft, Third Party + Fire, Third Party + Fire & Theft both, are not very much in practice. At least Third Party Liability cover is mandatory in India under the Motor Vehicles Act, 1988.
THIRD PARTY INSURANCE:
Third Party, also known as Act Only, car insurance offers cover against any legal liability to a third person caused when you are at fault. It covers any damage or injury caused by you to another person or property. However it doesn't extend to any damage to your dream car suffers in the event of an accident. It provides unlimited coverage i.e. whatever the court awards as your liability to the "Third Party" due to accident caused by your vehicle. In case of "Third Party" property damage, the Policy offer the compensation up to Rs. 7,50,000/-. Third Party cover meets your mandatory requirements only.
COMPREHENSIVE INSURANCE:
Comprehensive is a full package that covers your car against damage caused by a number of insured events, such as natural and manmade calamities. Natural Calamities like Fire, explosion, self-ignition or lightning, earthquake, flood, typhoon, hurricane, storm, tempest, inundation, cyclone, hailstorm, frost, landslide, rockslide. Man made Calamities say Burglary, theft, riot, strike, malicious act, accident by external means, terrorist activity, and any damage in transit by road, rail, inland waterway, lift, elevator or air. It also includes third party liability and personal accident cover to owner/driver.
ADD-ONS/RIDERS:
The comprehensive policy is an extensive insurance that covers damages to car, theft, legal liability to third party and personal accident. This coverage is highly popular since it offers end-to-end coverage and hence ensures less stress for the policyholder. The policy coverage can be further improvised by opting for add-ons like accessories, engine protector, zero depreciation, medical expenses, Return to Invoice, Personal Belongings, 100% reimbursement of car value in case of total loss of new vehicles, Multi Car Rebate, Key Replacement etc.
BENEFITS OF COMPREHENSIVE COVER:
Comprehensive is also known as Package policy because it normally includes coverage for loss/damages to car, third party liability, personal accident risk and opted riders to cover certain exclusions or additional benefits under the policy. Without comprehensive coverage, a car insurance claim cannot be made. For high valued cars, this type of insurance is desirable as an additional protection. It is better to be safe, than sorry. Accidents happen unexpectedly, and it can heavily weigh on your finances. Comprehensive insurance does come with a higher price tag. So if your budget won't quite stretch it may be worth considering a Third Party option.
There are a few things you need to consider when deciding what kind of insurance you want. If your car's value is low, you can settle for a third party motor insurance. A comprehensive motor insurance is more expensive as it covers a wider number of damages, but your vehicle will be protected against almost all kinds of damages. Hopefully having read the above, your car insurance confusion has lifted and you're in a better position to take an easy decision.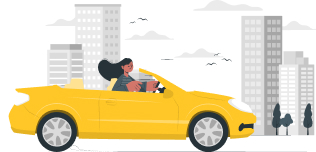 Make your ride reliable, Insure it now! with Shriram General Insurance
Insure Now
You may be interested in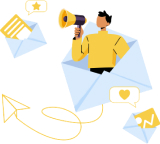 Love our blog posts?
Subscribe to get updates directly to your e-mail inbox
Recent Posts
Categories
Car Insurance
Two Wheeler Insurance
Motor Insurance
Personal Accident Insurance
Commercial Vehicle Insurance
Travel Insurance
Home Insurance