Is Comprehensive Car Insurance Really Necessary?
Comprehensive car insurance can protect your car from insured losses caused by various unforeseen incidents. An individual can obtain a variety of policies, including third-party liability insurance and own damage insurance. Personal accident insurance is often included in comprehensive car insurance. A car owner can purchase add-on coverages to their comprehensive car insurance policy to increase the level of safety.
Car insurance is a policy that covers any harm caused to your vehicle in case of an accident. This insurance can be purchased by paying a premium and typically lasts for a year. Various types of car insurance cater to the different needs of the vehicle. Comprehensive, third-party and own damage are the types of insurance coverages offered by some insurance companies.
Shriram Car Insurance offers all three types of insurance along with a personal accident coverage. Shriram Comprehensive Car Insurance cover ensures your vehicle is safe from damages caused by natural, man-made disasters, third-party damages.
What is comprehensive car insurance?
Comprehensive car insurance is a stand-alone motor insurance coverage that provides the vehicle owner with comprehensive protection. This means that all-round protection will be available for your vehicle and provides safety against all possible damages. A policy holder can purchase add-ons to enhance the coverage of the insurance. Let's look at the details of what the coverages entail.
Third-Party Liability Coverage:
This insurance coverage ensures the car owner is safeguarded from legal liability claims from third-parties after an accident. The policy will cover the third-party losses, which include damages, injuries and death of the third-party. The Third-Party (TP) insurance coverage can be purchased as a stand-alone policy and has been made mandatory by the government of India.
Own Damage Coverage:
Own Damage insurance coverage is for the extensive protection of the insured car. This part of the policy covers damages caused by natural and man-made disasters to the car.
The vehicle will be protected from natural disasters like fire, explosion, self-ignition or lightning, earthquakes, floods, typhoons, hurricanes, storms, tempests, inundations, cyclones, hailstorms, frost, landslide and rock slide.
Man-made damage that arises from burglary, theft, riot, strike, malicious act, accident by external means, terrorist activity and any damage in transit by road, rail, inland waterway, lift, elevator or air will also be covered.
Personal Accident Coverage:
Comprehensive car insurance includes a personal accident insurance policy that protects the owner or driver of the vehicle. This policy does not cover the passengers in the car. If required, a policy holder can purchase an add-on, ensuring the passengers in the car are covered by the insurance in case of an unfortunate accident.
What are the advantages and features of comprehensive car insurance?
Car insurance is compulsory in India as per the Motor Vehicles Act, 1988. Comprehensive car insurance can be extended and enhanced by the purchase of add-on covers. There are multiple advantages of purchasing the add-ons, like zero depreciation cover, personal belongings, key replacement, etc. Let us look at these covers in detail.
Zero Depreciation Cover: Depreciation means the car's devaluation due to factors like age, wear and tear and potential discontinuance. If the car gets damaged in an accident, the owner cannot recover the entire expense incurred. Shriram Car Insurance Policy will help you replace damaged parts after deducting the depreciation amount. This is why a policy holder needs to consider purchasing the zero-depreciation cover.
Daily Reimbursement: The Daily Reimbursement add-on covers the cost of using a private vehicle while the own vehicle is being repaired.
Return to Invoice: This add-on gives the benefits of the car's invoice value. This benefit also extends to insurance details, registration fees and road tax. Insurers pay the amount confirmed in the invoice in case of total loss is declared.
Personal Belongings: Car insurance is purchased to protect your car from any damage in the future. Similarly, personal belongings also need to be protected.
Key replacement: Keys are essential and might get misplaced or stolen. The key replacement cover will ensure the cost of getting another key.
Emergency transport and hotel expenses: This add-on covers compensation for emergency transport and hotel expenses. In the case of a sudden accident that leaves your vehicle out of service, this add-on will pay for an overnight stay along with taxi charges.
Should you get comprehensive car insurance?
Without a comprehensive insurance plan, the owner will have to pay for all the damages suffered by the vehicle during an accident. The policy gives the owner peace of mind as they will not have to pay hefty charges for repair work.
Shriram Car Insurance offers a comprehensive policy for car owners that want an all-round safety net around their vehicle. With add-ons, this plan can be extended to cover other losses related to the car. You can instantly purchase Shriram Car Insurance online from the convenience of your home. Our representative will help calculate the premium and choose the insurance that would be the best for your vehicle.
FAQs
1. Is it mandatory to buy comprehensive car insurance?
It is mandatory to purchase car insurance according to the Motor Vehicles Act, 1988. Comprehensive car insurance can be selected if a car owner wants all-round protection for their vehicle.
2. What is third-party car insurance?
Third-party insurance is a basic type of car insurance policy. It covers the damage caused to third-party property.
3. Which is better, comprehensive or third-party?
Comprehensive Car Insurance is better as it provides third-party, own-damage and personal accident benefits.
Key Highlights:
Comprehensive car insurance can be purchased to safeguard your vehicle from damages that may happen for various reasons.
A car owner can get add-on coverages to enhance the protection of a comprehensive car insurance policy.
An individual can purchase different types of policies like third-party insurance coverage and own damage insurance coverage.
Compulsory Personal Accident Insurance is also included in the comprehensive car insurance.
You may be interested in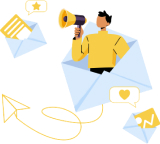 Love our blog posts?
Subscribe to get updates directly to your e-mail inbox
Popular Posts
Related Posts