Shriram General Insurance Enters New Arena of Non-Motor And Travel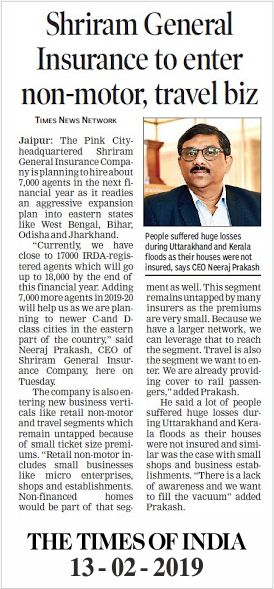 Shriram General insurance is all set to expand with great manpower following by next financial year. The company is going to hire about 7000 agents as per their plan. The eastern states like West Bengal, Bihar, Odisha, and Jharkhand are the prime target. Neeraj Prakash, the CEO of Shriram General insurance said, "Currently we have close to 17000 IRDA registered agents which will go upto 18000 by the end this financial year. Adding 7000 more agents in 2019-20 will help us at as we are planning to newer C and D class cities in the eastern part of the country."
Evolution of new business that relates to retail non-motor and travel segments, Shriram General insurance entering into the new phase of business motives. Retail non-motor includes small businesses like microenterprises, shops and establishments. Non-financed home would be part of that segment as well. This segment remains untapped by many insurers as the premiums are very small. Because we have a larger network, we can leverage that to reach the segment. Travel is also one of the segments we want to enter.
We are already providing cover to rail passengers." the CEO, Mr. Neeraj Prakash added. Mr. Prakash also shows his concern towards the people who suffered huge losses during Uttarakhand and Kerala floods. Their houses were not insured and similar was the case with small shops and business establishments. Still, there is a lack of awareness that needs to be filled and we want to fill the vacuum.
You may be interested in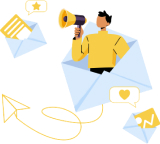 Love our blog posts?
Subscribe to get updates directly to your e-mail inbox
Popular Posts
Related Posts