How Long Should I Wait to File a Claim for My Car Insurance?
Damages caused by a car accident are covered by the policy claim, ensuring the beneficiary's vehicle is well-protected. A policy holder should not wait more than 24 hours after the accident to file the car insurance claim. The insurance policy document should be kept handy because it will speed up the insurance claim process. If the policy holder delays the insurance claim process till the specified deadline, the insurance company also has the right to decline the claim settlement.
A car accident can be traumatic and may confuse you about what happens next. Although insurance may not be the first thing on your mind, it certainly needs to be the next step after ensuring no one is in distress. Immediately inform your car insurance company about the accident to initiate the claim process. Any delay in claiming the policy, will lead to a longer processing time.
Shriram Car Insurance offers all-round coverage to ensure that the beneficiary's vehicle is fully protected. Car insurance will cover the expenses caused by accident to save the policy holder from sudden heavy expenditures. Shriram Car Insurance offers a wide range of value-added extensions at a nominal additional premium to protect you and your loved ones. Let's go through how a policy holder can claim insurance in case of an accident.

How Much Time Do You Have to Claim Car Insurance After an Accident?
Typically, an individual needs to claim insurance soon after an accident. Motor insurance companies often stress that a policy holder needs to report an accident immediately after it has occurred. An individual can check the insurance company guidelines to find the specific time limit suggest to claim the policy. This time limit can be used as a factor of consideration when buying a new policy for your car.
Shriram Car Insurance has a 24/7 claim notification service, providing timely contact and assistance, making the process swift and easy for the customer. A claim representative will help with any queries or assist the policy holder after the accident. Timely intimation of the accident can be greatly beneficial for the person going to make the claim.

What to Do Before Initiating the Insurance Claim?
A few critical steps must be taken immediately after an accident. A policy holder must first check if anyone in the car or themselves has suffered any injuries or requires medical health services. If there is an emergency, medical services must be contacted instantly before further action is taken.
Once it is confirmed that everyone is okay, the policy holder needs to document the accident by clicking pictures and taking videos of the damage caused to the vehicle. In its original position when the accident occurred. Another important action the policy holder needs to take is to ensure the insurance documents are secure and handy if the insurance company asks for them.

Here is a Step-by-Step Guide to What Should be Done Before Filing a Car Insurance Claim
Step 1: Check if anyone requires medical assistance after the accident. If needed, contact emergency services and inform them of the situation so that they can provide prompt help.
Step 2: Make a record of the accident by taking pictures and videos of the damage caused to the vehicle.
Step 3: Collect the other party's contact information for smoother communication on insurance claim details. If there are any witnesses, collect their contact information as well, as this could come in handy for the insurance company to assess the situation for a policy claim.
Step 4: Get the policy documents ready and contact your insurance company to inform them of the accident.

What Happens if a Claim is Filed Late?
If there are damages that are noticed months after an accident or injuries that become clear over time, it is still possible to file a claim. Kindly check with the insurance company to know if they allow such claims. These late claims will also require the insurance company to look closely at the damage or injury to determine if it is related to the accident.
A claim filed with a significant delay is more likely to be rejected. A car insurance can only be claimed within the policy's timeline for filing. Once the deadline has passed, the insurance company may not cover everything.

Important Reasons for Car Insurance Claim Rejection
Sometimes small mistakes can cause a car insurance claim to get rejected. There are many reasons why an insurance claim can get rejected and knowing the most important ones can save a policy holder from making these mistakes. Let's look at the reasons now.
1.Valid license not available
If the driver's license is fabricated or has expired, they won't be eligible to claim the insurance. Genuine documents are just as important as an insurance policy.
2.Influence of intoxicants
If the policyholder is found to have been under the influence of alcohol or other illegal substances, then the claim for the insurance shall be rejected. Intoxication and drunk driving are illegal activities prohibited by the governing laws in India.
3.Delay in informing the insurance company
If the vehicle has been stolen or there are damages caused by an accident, it is of top priority to inform the insurance company immediately. If there is a delay of more than 48-72 hours, it may no longer be possible to claim the insurance.

Should You Claim Insurance Immediately After an Accident?
Yes, a policy holder needs to contact the insurance company immediately after the accident to be able to claim the policy. Any delays in filing the incident may lead to difficulties in redeeming the claim amount promised. Informing the insurance company of any accident, even if it is minor, will help the claim process get easier when needed.
Get Shriram Car Insurance today to ensure your car is fully protected against any unforeseen events. Shriram Car Insurance offers comprehensive coverage for your vehicle. A policy holder can also add coverages to enhance the policy and these add-ons can be purchased for a nominal rate. Buy Shriram Car Insurance now to get the best offers on your car insurance.

FAQs
1.What is the time limit for an insurance claim?
Typically, an insurance company will allow the policy holder to claim the insurance for up to 72 hours. It is always essential to inform the insurance company of an accident as soon as possible to be able to avail the entire claim.
2.Can I claim insurance for car scratches in India?
Depending on the coverage of the policy, a beneficiary will be able to claim insurance for various damages including, car scratches. Read the details of the coverages before purchasing car insurance.
3.What is a No Claim Bonus (NCB) in Car Insurance?
No Claim Bonus (NCB) is a feature of car insurance that gives a policy holder a premium discount if they have not made any claims during their previous policy period.

Key highlights:
Car insurance can be claimed for any accident, ensuring the beneficiary's vehicle is well-covered.
Ensuring the vehicle is always in a safe space is imperative to avoid claiming insurance.
If a claim is filed late, the insurance company can refuse to provide a partial or the whole amount promised.
It is best to keep the insurance policy documents safe as they will help you claim the insurance faster.
You may be interested in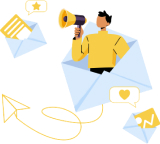 Love our blog posts?
Subscribe to get updates directly to your e-mail inbox
Popular Posts
Related Posts