Your Car Policy Covers, 7 Must Know Smart Risks
Posted on January 05,2023
Before buying a car, you did a lot of brainstorming in picking up your dream car just because this is your cherished possession. Again you did the same brainstorming exercise when you bought a car insurance policy. But after taking insurance you got relaxed and surprisingly kept the policy in the small pocket of car without knowing the coverage, exclusions, add-ons and available benefits. That's not right! You must know those seven smart risks your car policy actually covers?
1. Coverage against natural and manmade perils: The Package car policy covers you against any loss or damage caused to the vehicle due to the following natural and manmade calamities. Natural Calamities –Fire, explosion, self-ignition or lightning, earthquake, flood, typhoon, hurricane, storm, tempest, inundation, cyclone, hailstorm, frost, landslide, rockslide. And manmade Calamities –Burglary, theft, riot, strike, malicious act, accident by external means, terrorist activity, any damage in transit by road, rail, inland waterway, lift, elevator or air.
2. Extra mileage through add-ons: Your comprehensive policy does not cover the following risks but you can choose any add-on or all of them on extra premium for your safety:
Nil Depreciation Cover
Free NCB Protection
Emergency Transport & Hotel Expenses Reimbursement
Return to Invoice ( Applicable to new vehicles only)
Personal Belongings Cover
100% reimbursement of car value in case of total loss of new vehicles
Multi Car Rebate
Key Replacement
3. Third Party Liability: With a package or even act liability Car Insurance Policy, you don't need to worry about third party liability. It provides an unlimited coverage i.e. whatever the court awards as your liability to the "Third Party" due to accidental death or injuries caused by your vehicle. In case your vehicle causing "Third Party" property damage, your Car Insurer will offer for that also the compensation up to Rs. 7,50,000/-.
4. Personal Accident Risk: You can avail of this cover for yourself (as the owner), for the driver of your vehicle (in case you have a paid driver) and unnamed passengers as per the seating capacity of the vehicle. Unnamed passengers can include your spouse, children, parents, etc. The Personal Accident coverage is available from Rs. 10,000/- to a maximum of Rs. 2,00,000/- (in multiples of Rs. 10,000/-)
5. Towing Charges: In the event of the vehicle being disabled by reason of loss or damage covered under this Policy your Insurance Company will bear the reasonable cost of protection and removal to the nearest repairer and redelivery to you but not exceeding in all Rs. 1500/- in respect of any one accident
6. Spot repair charges: You may authorize the repair of the vehicle necessitated by damages. The Policy covers the estimated cost of such repair including replacements, if any, does not exceed Rs.500/-; if such repair is necessary and the charges are reasonable by furnishing the detailed estimate of the cost of repairs to your insurer.
7. Value added attractions: To further protect you and your near and dear ones the insurers provide a range of value added extensions to your Motor Insurance Policy at a nominal additional premium for your electrical & electronic accessories like music players, seat covers, LCD mini TV, fog lights, etc. and for your Bi-Fuel System (CNG/LPG Kit)..
For any unfortunate event your insurance policy covers the risk of your car to the extent of IDV value less deductibles. Being on the safe side you must also know that the Policy does not covers use of the vehicle for Hire or Reward, Carriage of goods (other than samples or personal luggage), Organised racing, Pace making, Speed, Reliability Trials and Use in connection with Motor Trade. Read the fine print and understand your policy well. Be insured….rest assured.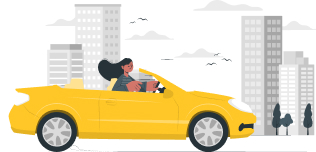 Make your ride reliable, Insure it now! with Shriram General Insurance
Insure Now
You may be interested in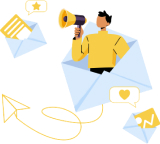 Love our blog posts?
Subscribe to get updates directly to your e-mail inbox
Recent Posts
Categories
Car Insurance
Two Wheeler Insurance
Motor Insurance
Personal Accident Insurance
Commercial Vehicle Insurance
Travel Insurance
Home Insurance