What is the Minimum Insurance Period for a New Car?
Buying a new car is an exhilarating experience, but it comes with responsibilities, one of which is securing the right insurance. Have you ever wondered about the minimum duration your new car should be insured for? In this informative blog, we uncover the specifics of the minimum insurance period for new cars. Understanding this aspect is vital for both insurance protection and compliance, ensuring a smooth ride on the road ahead.
Minimum Insurance Coverage and Period for a New Car
It is mandatory in India for new cars to have three years of third-party insurance cover and one year of own damage cover. This regulation was enforced by the Insurance Regulatory and Development Authority of India (IRDAI) to ensure that all vehicles on the road have at least a basic level of insurance coverage.
The Supreme Court of India played a significant role in implementing this rule, which aimed to enhance road safety and financial security for both vehicle owners and third parties involved in accidents. The third-party insurance covers liability towards third parties, while own damage cover protects the vehicle itself.
Documents Required for New Car Insurance
You may be required to submit the following documents while purchasing insurance for a new car.
Application form
Invoice copy
RC copy
KYC documents (PAN card, proof of identity and address proof)
Aadhaar Card Number
Previous insurance details
Vehicle inspection report
Essential Tips for Purchasing Insurance for your Brand-New Car
Now that we have discussed new car insurance validity and documents required for policy purchase, let's have a look at some tips for insuring new cars.
Type of Policy
It is important to determine the type of policy that best suits your needs. Third Party Car Insurance is coverage for damage caused to third parties involved in an accident. It is the minimum legal requirement. A comprehensive car insurance policy, on the other hand, not only covers damage to third parties but also provides additional benefits. It offers extensive coverage compared to third-party insurance, making it an ideal car insurance policy for your vehicle.
Extent of Coverage
When selecting a car insurance policy, consider the extent of coverage and insurance validity for a new car to ensure maximum benefits. Comprehensive car insurance is usually preferred by most policyholders due to its wider coverage and protection against a broader range of risks.
Consider Add-ons
Insurance providers offer add-ons that can be included in your comprehensive insurance or own damage cover to enhance coverage. These add-ons provide additional coverage. While add-ons may have specific terms and conditions, they can save you money in case your car incurs damage that is not covered under the standard plan.
Car Insurance Claim Experience
When considering insurance for your new car, it is essential to understand the process of a car insurance claim. To assess the reliability of an insurer in settling claims, check their claim settlement ratio.
Compare Car Insurance Rates Online
Use the internet to compare different car insurance quotes. Consider not only the rates but also the service benefits, claim processes, and customer feedback.
Choose the Right Insured Declared Value (IDV)
The IDV represents the approximate market value of your car and plays an important role in choosing or renewing your policy. A higher IDV translates to higher compensation in unforeseen situations. Customize your IDV based on your understanding of your car's value.
Use the Car Insurance Premium Calculator.
Determining the insurance premium is crucial before purchasing the right insurance for your brand-new car. Use a car insurance premium calculator to calculate the exact premium amount based on the nature and extent of coverage you need.
Conclusion
Buying insurance for your new car is essential to financially protect yourself in case of accidents. Make sure to understand all the clauses, terms, and conditions related to insurance to make an informed choice while choosing a car insurance provider for your new car. Shriram provides new car insurance. Visit our Shriram General Insurance website to explore the various insurance options available for your vehicle.
FAQs
Is it mandatory for experienced drivers to buy car insurance?
Yes, it is compulsory for both first-time and experienced drivers to have at least Third-party car insurance according to The Motor Vehicles Act.
When should you buy insurance after buying a car?
It is advisable to purchase insurance for your new car before taking delivery. This ensures that your car is insured from the moment you start driving it.
Can I transfer my existing car insurance to a new car?
Yes, you can transfer the No Claim Bonus (NCB) of your existing car insurance policy to your new car insurance policy.
Disclaimer: The information provided in this article is for informational purposes only and should not be considered as professional advice. Shriram General Insurance makes no representations as to the accuracy, completeness, suitability, or validity of any information in this article. Please consult a qualified professional before making any decisions regarding insurance.
You may be interested in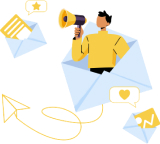 Love our blog posts?
Subscribe to get updates directly to your e-mail inbox
Popular Posts
Related Posts