What to Do Immediately When You Are a Victim in a Hit-and-Run Accident?
In India, the rise in the number of vehicles on the road has improved convenience and mobility. Nonetheless, accidents are an unfortunate reality. These incidents can encompass minor mishaps, such as a minor scrape with another vehicle, to grave collisions resulting in significant vehicle damage or personal injuries.
The emotional toll is substantial, irrespective of whether you bear responsibility for the accident or are its unfortunate victim. Moreover, many individuals find themselves perplexed about the appropriate course of action following a hit-and-run incident.
Within this discourse, we shall explore essential steps to protect your legal rights in the aftermath of a hit-and-run accident.
What is a Hit-and-Run Accident?
A hit-and-run accident occurs when a driver collides with another vehicle, a person, or property and departs from the scene without exchanging insurance information or offering aid to the injured. It's crucial to understand that fleeing from such a situation is a violation of the law.
Essential Steps to Take If You Are a Hit-and-Run Accident Victim
You can adhere to hit-and-run accident protocols to mitigate potential issues. Here are the steps to take following a hit-and-run incident:
Maintain Composure: It's normal to feel anxious or frightened after a hit-and-run. Take a deep breath and stay composed. If you're conscious and have only minor injuries, perform a thorough self-assessment to ensure your safety. Remember, remaining calm and assessing your condition will help you manage the situation effectively.
Call Emergency Services: Reporting a hit-and-run to the emergency services is the first and most critical step. Even if the accident appears minor initially, notifying the police is essential. This documentation, including a crime number and incident report, is crucial for car insurance claims. Promptly contacting the authorities ensures responsible handling of the hit-and-run incident.
Document the Incident: After alerting emergency services, personally document the scene as best as you can while ensuring your safety. Take photos of your vehicle, any debris, and any injuries you may have sustained. If possible, collect contact information from potential witnesses who might have witnessed the accident. In local areas, check for surveillance cameras, as they can aid in identifying the responsible party.
Stay at the Scene: It's not advisable to leave the scene of a hit-and-run accident to pursue the fleeing driver. Instead, remain at the location and gather information about the incident. Cooperate fully with authorities during the investigation, providing clear details as requested.
Contact Your Insurance Company: After reporting the incident to the police, inform your insurance company. Depending on your car insurance coverage, you may be able to file a claim to cover damages if the other driver fled the scene. Your insurance company can guide you through the hit-and-run accident claims process.

Conclusion
While it's impossible to erase the pain and stress resulting from a major accident, a just settlement can help alleviate the financial strain caused by medical bills, vehicle damage, and counseling expenses.
If you require clarification on what steps to take after a hit-and-run incident, don't hesitate to contact Shriram General Insurance. We can provide guidance to empower you to move forward with confidence.
FAQs
1. What consequences might you face if you leave the scene following a hit-and-run accident?
Leaving the scene of a hit-and-run accident can result in significant financial and legal repercussions. This may include undergoing a criminal investigation, facing fines, and experiencing license suspension or revocation, depending on the circumstances of the accident.
2. Is it essential to consult with an attorney after a hit-and-run incident?
Absolutely! If the other driver fled the scene or if you're uncertain about your legal rights following a hit-and-run accident, seeking legal counsel is a wise decision. Additionally, consulting an attorney can provide you with valuable guidance.
3. Will I still be eligible for compensation if the driver fled the scene?
You may still be eligible for compensation even if the driver fled the scene of the accident. However, the specifics can vary depending on your insurance company and policy.
You may be interested in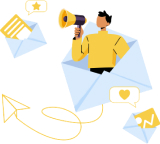 Love our blog posts?
Subscribe to get updates directly to your e-mail inbox
Popular Posts
Related Posts