How to Compare Car Insurance Online?
Posted on March 03,2023
Securing your vehicle with the right insurance policy is a wise decision and comparing the car insurance is not at all difficult. It can easily be done online. You can find the perfect car insurance for you on the Shriram General website.
Shriram Car Insurance Online policy is easy to get and affordable. When looking for car insurance, one needs to compare various insurance policies available online before choosing the one that fits their needs.
Benefits of Online Car Insurance Comparison
All-round coverage
Almost all car insurance plans offer similar coverage benefits, however, to attract customers, many policies will have added value benefits such as inbuilt add-ons, free towing or another unique coverage. These value-added benefits Shriram General Car Insurance policies, it is possible to find out which policies offer these additional coverage benefits and choose the right policy.
| | | |
| --- | --- | --- |
| Benefits and Coverage | Third-Party Coverage | Comprehensive Coverage |
| Own-Damage to the car due to an accident | X | ✔ |
| Own-Damage to the car due to fire | X | ✔ |
| Own-Damage to the car due to natural calamities | X | ✔ |
| Third-Party damage to the vehicle | ✔ | ✔ |
| Third-Party damage to property | ✔ | ✔ |
| Compulsory Personal Accident Cover | ✔ | ✔ |
| Theft of the vehicle | X | ✔ |
| Cashless Claims | X | ✔ |
| No Claim Bonus (NCB) | X | ✔ |
| Riders/Add-ons | X | ✔ |
Also Read: What Is the Importance of Car Insurance and Its Features?
Easy Claim Settlements
Car insurance policies can help you settle claims quickly and easily. An individual can look at the number of cashless garages tied-up with each insurer to select the one with the widest network. They can also compare the claim settlement ratio of different insurers and opt for the one with a higher ratio to maximize your chances of claim settlements.
Lastly, they can compare the claim settlement process of various insurers and pick the one with the simplest procedure. All these measures will help ensure timely and straightforward claim settlement.
Types of Car Insurance You Should Consider
Third-Party Coverage: Liability protection for property damage or accidents involving third-parties. It is a legal requirement to carry third-party car insurance.
Comprehensive Coverage: It covers hazards like fire, third-party liability, earthquakes, accidental damage and natural calamities. In order to maximise claim settlements, comprehensive coverage includes engine protection, belongings coverage, and bumper-to-bumper coverage.
Own Damage Cover: This type of insurance covers damage to your own vehicle caused by a collision. Accidental damages are covered under collision coverage, which is a major benefit to policy holders.
Know about Different Covers
When deciding on a four-wheeler insurance policy, the insurance premium is a major factor to consider. Many people may think that the affordable policy is the right one, but this is not always the case. A lower premium may mean fewer benefits, so it is important to compare premiums with online four-wheeler insurance calculators. It is always good to purchase a four-wheeler insurance policy by comparing its features.
You can find the add-on that fits your needs and enhances your coverage. Various insurance companies provide a variety of four-wheeler insurance add-ons to choose from.
Consumable cover
Personal Accident cover
Zero Depreciation
Engine and Gear-protection
Return to Invoice
Get your Shriram Car Insurance in 3 Simple Steps
Buy Shriram Car Insurance Online
You can instantly purchase a Shriram Car Insurance Policy online via 3 simple steps on our website/MySGI App/call our Toll-Free number (1800-300-30000/1800-103-3009) at your convenience
Step 1: Enter the basic details of the new car to estimate the premium payable
Car Registration Number and Mobile Number
Details of Car Manufacturer, Model and Variant
Date of Registration
Step 2: Provide the details of the vehicle owner and choose the suitable policy/add-on covers of your choice
Kindly enter the basic details such as your Name, Email ID, Address, etc.
Choose the policy that fits your requirements along with the necessary add-ons to protect your car
Step 3: Complete your online payment and get instant car insurance
Kindly complete the online payment by selecting the preferred payment method (Debit Card, Credit Card, Net Banking) on the go and get your Shriram Car Insurance
Shriram General's Final Thoughts
Researching the car insurance policy through the "four-wheeler insurance compare plans option" can help you find the suitable option. By taking the time to research the policy, you can get the out of your plan.
FAQ's
How Does Comparing Four-wheeler Insurance Help to Save Money on Your Premium Payment?
It is essential to compare car insurance policies to save money. By researching the features, coverage and premiums offered by various insurance providers, one can select the policy that meets their requirements.
What Are the Benefits of Comparing Four-wheeler Insurance Online?
Comparing car insurance online offers a variety of advantages. To begin with, it is a time-saver as you can look through different insurance providers' policies without having to leave the house.
Additionally, it allows you to go through benefits and premiums for car insurance, not only saves time but also potentially saves money on agent fees. Ultimately, an online comparison can be extremely beneficial in finding the affordable deal.
How Can You Compare Four-wheeler Insurance Policy Effectively?
An individual can check the premium rate with the help of the online car insurance premium calculator. This way one can choose the right one for your car.
Key Highlights
Compare different four-wheeler insurance policies available in India to find the one that suits your financial needs.
When comparing four-wheeler insurance policies, you should make sure to check the No Claim Bonus (NCB).
Researching the car insurance policy through the four-wheeler insurance compare plans option can help you find the suitable option.
Firstly, it will help you save some time as you can compare various insurance providers from the comfort of your home.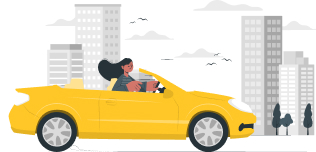 Make your ride reliable, Insure it now! with Shriram General Insurance
Insure Now
You may be interested in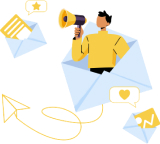 Love our blog posts?
Subscribe to get updates directly to your e-mail inbox
Recent Posts
Categories
Car Insurance
Two Wheeler Insurance
Motor Insurance
Personal Accident Insurance
Commercial Vehicle Insurance
Travel Insurance
Home Insurance