What Add-ons Should You Consider for Your Car Insurance?
When it comes to safeguarding your vehicle and your peace of mind, standard car insurance might not cover all the bases. That's where add-ons step in – offering tailored layers of protection to address specific needs. In this guide, we delve into the world of car insurance add-ons, highlighting the key ones you should consider to ensure comprehensive coverage and maximum security on the road.
List of Add-ons You Can Include in Your Comprehensive Car Insurance
Opting for the appropriate add-on covers in your car insurance can lead to significant cost savings in the event of accidental damages. Although it might entail a slightly higher premium, your car insurance becomes notably comprehensive and customized to your needs.
Here is the list of add-ons to your car insurance:
Nil Depreciation Cover
Nil Depreciation cover, also known as zero depreciation or bumper-to-bumper insurance, is an add-on for car insurance that ensures you receive the full claim amount without factoring in depreciation. This means if your car sustains damage, the insurer covers the entire repair cost without considering the wear and tear on parts.
Engine Protection Cover
Your car's engine plays a vital role, and the cost of repairing it due to any damage can be quite expensive. Besides accidents, various other reasons could cause damage to the engine. In such circumstances, having an Engine Protection Cover can be extremely beneficial. It offers coverage against engine damage caused due to water ingression or lubricant leakage.
This add-on becomes especially crucial if you live in an area prone to flooding during monsoons. A standard car insurance policy typically covers damages resulting from accidents but may not account for subsequent engine issues. Hence, this type of add-on cover offers wider coverage compared to the standard insurance policy.
Key Replacement Cover
Key Replacement Cover is an insurance add-on that provides financial protection in case you lose or damage your car keys. It covers the cost of replacing or repairing keys, including electronic fobs or transponders. This add-on can save you from unexpected expenses associated with locksmith services and reprogramming key systems. With a Key Replacement Cover, you can regain access to your vehicle without the worry of high replacement costs.
Personal Belongings Cover
Carrying valuable items during travel exposes them to risks like accidents and theft, which are typically not covered by standard car insurance. Yet, having Personal Belongings Cover ensures protection for your possessions against theft or accident-related damage. This safeguard can provide peace of mind, knowing your valuables are financially shielded, even when on the move.
Roadside Assistance Cover
Roadside Assistance Cover is a valuable add-on to your car insurance that provides assistance in case of breakdowns or emergencies while driving. It includes services like towing, fuel delivery, jump-starts, flat tire assistance, and more. This coverage ensures that you receive prompt help whenever you face unexpected vehicle issues on the road, offering convenience and peace of mind during your journeys. Thus, it is a must-have add-on for car insurance if you travel frequently.
Conclusion
While add-ons can increase your premium, selecting the appropriate car insurance add-ons can strengthen your insurance policy and lead to substantial savings in case of claims. To avoid unnecessary coverage, assessing your specific needs and opting for only the necessary add-ons is crucial. So, before settling on an insurance policy, carefully review the available insurance products and add-on covers to make a well-informed decision that best suits your requirements.
FAQs
1. Does buying an add-on cover affect your car insurance premium amount?
Yes. However, it offers wider coverage and helps reduce your out-of-pocket expenses during claims.
2. Does the claim process differ if you purchase these add-on covers?
Generally, the claim procedure is similar for regular claims and claims made under add-on covers. Nevertheless, consult your insurer to verify this.
3. Is it mandatory to buy add-ons along with a comprehensive car insurance policy?
No, it is not mandatory to buy add-ons along with a Comprehensive Car Insurance Policy.
4. Can add-ons be purchased midway through the policy period?
You can buy car insurance add-on covers when you buy or renew the policy. However, you may check with the insurer if they offer add-ons during the midway of the insurance period.
5. Is it worth buying a key replacement add-on from Shriram General Insurance?
The Key Replacement Cover is a valuable add-on cover since it offers to cover the cost of replacing or repairing your car keys in case they are damaged or lost, making it easier on your pocket.
You may be interested in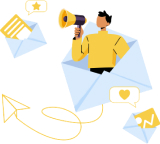 Love our blog posts?
Subscribe to get updates directly to your e-mail inbox
Popular Posts
Related Posts