What is Engine Protection Cover in Car Insurance?
Posted on January 05,2023
Your car needs coverage against loss and damage that occurred due to natural, man-made calamities and third-party liability. Your car needs safety and care which can be fulfilled with buying a car insurance policy. The comprehensive insurance covers your car overall by providing safety against third-party liability and own damage both. Still, some exception exists and for that add-on covers are available. The engine protection cover in car insurance is available as an add-on to cover your car's engine. As the regular comprehensive car insurance policy does not cover replacement or repair of engine parts. Therefore, it is important to check the additional cover while you buy car insurance. Let's know more about the engine protection cover.
What is a car engine and how it works?
The engine of your car is one of the most crucial parts or you can say the heart of your car. Without the engine, it can't function. Open your car hood and check once how the engine looks. It's a big piece of the metal structure, tubes wires. At least you must have a basic idea about the engine's functionality. Because you drive your car and take it to the places, you must understand what the engine is and how it works. The grounded fact about the car's engine is to convert gasoline into motion to make your car move. There are two different kinds of internal combustion engines, diesel, and gas turbines. Both play their own role with advantages and disadvantages. The basic engine parts such as spark plug, valves, piston, piston rods, and connecting rings. There's a cylinder present in the core of the engine moves up and down with the piston. The whole composition and engine setup are responsible for smoothness, manufacturing cost, and shape characteristics. Engines are expensive and difficult to find new ones. Therefore, it is important to maintain it properly to avoid any damage. If damage occurs, only car insurance can save your pocket from unnecessary expenses.
What is the engine protection cover?
The engine protection cover is an add-on available for car owners to protect their vehicle's engine against uncertain loss and damage. It helps to compensate for the replacement and repairs of the car's engine. The damage can happen because of the lubricant or oil leakage, water ingression, damage to gearbox, pistons, connecting rods etc. Engines malfunctions especially in winters and rainy seasons. Monsoon gets serious and unpredictable sometimes which even causes damage to the engine if water enters. And, the parts of the engine cost a lot of money which really can affect your pocket. In that case, the engine protection cover can rescue you with financial assistance. The insurance company made you available with other add-ons too except engine protection such as nil deprecation, multi-car rebate, key replacement, personal belongings, return to invoice and more. It is important to get into all the covers available for your car's safety. You can clearly ask the insurer or read the terms and conditions you get with the papers of car insurance.
How does engine protection cover works?
It is important to understand how engine protection cover works. Assume you are going on a long trip for some days leaving your car and house locked. You are enjoying your vacation, meanwhile, your car and house get submerged due to heavy rainfall or flood. This has damaged your car's engine badly. And, the cost of repair and replacement of engine parts such as pistons, connecting rods, gearbox parts is sky-high. As your car's engine can't be covered with comprehensive insurance, you have to pay a little extra to get add-on cover for protection. So, that you don't have to pay from your pocket. You can save a lot of money by getting the insurance cover that will compensate the engine repair bill.
What is an engine protection add-on cover?
This additional cover has several benefits with unique features. In case of loss and damage, the insurance company will reimburse up to the amount mentioned in the policy wording.
Following are the risks, an insurer is going to cover if you buy the engine protection cover
If there's any damage due to the leakage of lubricant or oil inside the engine.
Damage occurred due to the water ingression inside the car's engine
Repair and replacement of the engine's internal parts such as crankshaft, cylinder head, cam shaft, pistons, piston sleeve, gadget pins, connecting rods, engine bearings, oil pump and turbo/super charger.
Repair or replacement of the affected parts of the gear box, differential or transmission assembly such as gear shafts, shifter, synchronizer rings/sleeves, actuator, sensor, and mechatronics.
Labour charge involved in the replacement and repairing of the damaged internal parts.
You should check if there's any cracks or damage to the hydrostatic lock caused due to entering the water.
The engine protection cover is beneficial especially during the time of monsoon, flood and natural calamities.
The cover is also available for a new expensive car as the parts of the engine are expensive too.
Engine protection add-on cover exclusions:-
Like other features and benefits, you must know and understand the exclusions of the cover. It is important to read out the policy wording and find the exclusions.
If there is no evidence that your car stopped in a waterlogged area resulting in damage to the internal parts of the engine due to water ingression.
Any consequential loss apart from the damage to the internal parts of the engine due to water ingression/ leakage of lubricating oil and/or damage to gearbox arising out of leakage of lubricating oil due to accidental means.
Cost of engine oil and consumables in case of flushing of the engine.
Loss or damage including corrosion of engine due to delay in intimating
Ageing, depreciation, wear and tear.
Any claim where water inundation is not proved in case of water ingression related loss
Checklist to do when stuck in such a situation –
Avoid driving cars through the water-logged areas as far as possible.
Don't try to crank or push-start the engine once stopped in the water-logged area or undercarriage damage had taken place.
You should intimate insurer for spot survey and to obtain help from an expert technician
You should take reasonable care to protect against aggravation of damage or loss to the vehicle
Final words, now you know your car's engine is protected even if it gets damaged due to flood and heavy rain. And, your pocket is not going to pay for it as you will be financially assisted too. Engine protection cover add-on is ideal for flood-prone area people, expensive car holders, people who bought a new car. So, if you relate to any of these conditions consider buying an engine protection cover.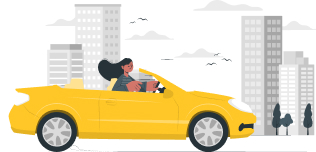 Make your ride reliable, Insure it now! with Shriram General Insurance
Insure Now
You may be interested in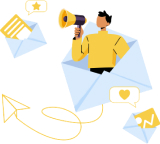 Love our blog posts?
Subscribe to get updates directly to your e-mail inbox
Recent Posts
Categories
Car Insurance
Two Wheeler Insurance
Motor Insurance
Personal Accident Insurance
Commercial Vehicle Insurance
Travel Insurance
Home Insurance