Car Maintenance and Car Insurance Tips for Anyone Who Owns a Car
After months of planning and meticulously comparing endless brands and models, you finally made your choice and bought your new car.
It meets all your needs, delivers just the right performance and has made your daily commute a lot more enjoyable. It's everything you'd hoped for and more! Here are four simple things you can do to make sure that your car keeps running flawlessly for as long as possible:
Ensure regular change of Oil

Timely service of your car is one of the simplest yet most effective things you can do to extend the life of your 4-wheeler and keep it running in peak condition. You should get parts replaced as soon as they start showing signs of wear and tear, but an oil change after the prescribed interval is an absolute must!

Maintain the Right Tyre Pressure

Air pressure is one thing that many car owners fail to check regularly. The right air pressure not only makes the ride more comfortable, it also impact car mileage and your safety! Most petrol pumps offer free air checks, so take 2 minutes to get this simple check done every time you stop for a fuel top-up.

Check brakes and brake-fluid

Traffic in India is crazy on the best of days. There will always be people who are not following the rules, so their safety, as well as yours, is in your hands! Coming to a quick stop can literally be a matter of life and death, so having brakes that work flawlessly is of paramount importance! Check for braking efficiency regularly and whenever you feel that the brakes are starting to get a little loose, get them checked! All it might need is a simple braking fluid top-up, but in case there is a bigger issue such as a wearing brake-line, you'll be able to resolve it right away!

Ensure Your Car Insurance is up-to-date

Car insurance is not only mandatory for anyone who owns a car, it is also one of those things that can have a huge impact when you least expect it! Despite all this, there are many people who do not renew their car insurance when it expires or get the same insurance they got when buying the car, instead of comparing for the best plan for their needs. Just like you spent weeks to finally pick your car, make sure you take some time to compare the top insurance plans for one that is best for you!
If your existing car insurance is nearing renewal, and are on a lookout for a cheap car insurance that covers maximum benefits, don't forget to check out Shriram General Insurance offers. For more information on online car insurance, log on to www.shriramgi.com. If you happen to have a car but no insurance, buy a car insurance today! Get even more value with the add-on packages designed to provide you special benefits!
You may be interested in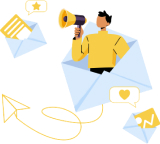 Love our blog posts?
Subscribe to get updates directly to your e-mail inbox
Popular Posts
Related Posts