What are the Factors for Calculating the Bike Insurance Premium?
When determining the insurance cost for motorcycles, insurers take into account several factors that impact the premium amount. These factors encompass the bike's model, make, age, condition, registration location, and more. Consequently, two motorcycles holding similar policies from the same insurance provider might carry varying insurance premiums. Thus, utilising an online bike insurance premium calculator to compute the insurance premium can prove to be immensely beneficial for you.
Important Factors Affecting the Bike Insurance Premium Cost Calculation
Here are the different components that affect the bike insurance price.
Insurance Coverage
The type of insurance cover will significantly affect the bike insurance rate. Opting for a third-party cover provides limited protection by providing coverage only for third-party liabilities and has a standard rate set by the Insurance Regulatory and Development Authority (IRDAI). Alternatively, comprehensive bike insurance offers broader coverage, including own damage due to accident or theft, which has a relatively higher premium. While third-party insurance fulfils the minimal legal requirement, upgrading to comprehensive insurance offers wider protection.
Cubic Capacity
Cubic capacity should also be entered in the bike insurance premium calculator for calculating insurance premiums. The engine size of your two-wheeler plays a significant role in determining the insurance rate. As the cubic capacity increases, the premium rate also rises. The IRDAI regularly publishes third-party insurance premium rates based on vehicle's cubic capacity.
Bike's Age
The age of your bike is a crucial factor that influences the insurance rate. As your bike gets older, its market value typically declines due to depreciation, resulting in lower bike insurance premium compared to a brand-new bike. To better understand how the age of your bike impacts the insurance premium, you can use a two-wheeler insurance premium calculator.
Make and Model
The make and model of your motorcycle can heavily influence your insurance rates. Expensive sports bikes with higher market value and IDV (Insured Declared Value) tend to have higher premiums due to the potential cost of repairs. But basic model bikes with fewer features may result in lower premium rates, as they require lesser repair costs. With a two-wheeler premium calculator, you can accurately measure the premium by adding make and model.
Insured Declared Value
The IDV is an important component of comprehensive bike insurance, as it represents the maximum claim amount if there is any total damage or theft. The two-wheeler's IDV is determined at the time of insurance purchase based on the make, model, location and year of manufacture. It reflects the current market worth of the bike, factoring in depreciation. Hence, the two-wheeler insurance premium changes based on the IDV.
No Claim Bonus (NCB)
NCB is a discount that policyholders can avail themselves of on the premium during bike insurance renewal if they have not made any claims in the previous policy term. In the bike insurance calculator, add NCB to get the approximate insurance premium.
Additional Covers (Add-ons)
Policyholders can enhance the scope of their bike insurance policy through add-on covers, but they come at an additional cost. The more add-ons you choose, the higher the final premium payment. So, it is advised to select add-ons that suit your specific insurance needs to avoid unnecessary expenses.
Bike Modifications
Making modifications to your motorcycle by adding extra features necessitates supplementary protection since these enhancements are typically not covered by the standard insurance policy. Incorporating these modifications into your insurance policy could result in an increase in the premium cost. This increase in premium can be calculated using a bike insurance calculator.
The Importance of Using a Calculator for Bike Insurance
Using a new bike insurance calculator before purchasing a two-wheeler insurance policy is very important. It offers various benefits that help you make decisions and ensures you get the best possible premium cost. Here's why using a bike insurance calculator is essential:
Best Insurance Rate: The bike insurance calculator allows you to compare different two-wheeler insurance plans and estimate the premium cost. This helps you find policies that offer competitive rates and potential discounts, helping you to lower your insurance rate before making a purchase.
Informed Decision: By using the calculator, you gain insights into the coverage options, benefits, and costs associated with various insurance plans. This empowers you to make wise decisions based on your specific insurance needs and budget.
Cost Savings: Using a bike insurance premium calculator can save you money in the long run. It helps you identify policies that offer comprehensive coverage at a reasonable premium, ensuring you get value for your money.
Scam Protection: Calculating insurance premiums through a reliable bike insurance calculator protects you from falling victim to online or offline scams. It ensures you get accurate and transparent information about premium costs and policy features.
Conclusion
Being knowledgeable about the factors affecting premium rates helps you secure the best protection at a reduced cost. It is essential to understand the policy's terms, conditions, and features for better decision-making. Make wise decisions and take advantage of the bike insurance calculator and its benefits to get the most value from your bike insurance policy.
FAQs
How to use the calculator for bike insurance premiums for both new and old bikes?
To calculate the insurance premium for both old and new bikes, you will need to provide details like manufacturer, model, registration city, sum insured, policy type (comprehensive/liability), and any add-on coverage you may want in the bike insurance calculator.
Is comprehensive motorcycle insurance compulsory?
No, having comprehensive bike insurance is not necessary but third-party insurance is compulsory. However, it is highly recommended to get comprehensive cover due to the extensive cover it offers.
How to find the renewal premium for a two-wheeler?
You can easily calculate the renewal premium by using Renewal Bike Insurance Premium Calculator. This will provide you with instant quotations for renewing your current bike insurance policy.
Is there any difference in calculating the insurance premium of second-hand bikes?
Yes, there can be differences in calculating the insurance premium for second-hand bikes compared to new ones. The premium may take into account factors like the age, condition, and market value of the used bike. Additionally, the previous claims history of the bike can also influence the premium.
What is the significance of selecting the correct IDV when using the bike insurance premium calculator?
Selecting the correct Insured Declared Value (IDV) when using the bike insurance premium calculator is crucial because it directly affects the coverage amount you'll receive in case of a total loss or theft. Opting for an accurate IDV ensures you're adequately compensated and not overpaying for coverage that exceeds your bike's value or underinsuring it, leaving you financially vulnerable. It plays a pivotal role in determining the premium cost and ensuring comprehensive protection.
You may be interested in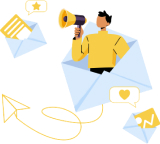 Love our blog posts?
Subscribe to get updates directly to your e-mail inbox
Popular Posts
Related Posts