What are IDV and NCB in Two-Wheeler Insurance?
In India, having at least a Third-party two-wheeler insurance policy is mandatory for all two-wheeler owners as per the law. To make the most of the benefits offered by the insurance policy, it is important to look for information about it rather than just receiving it. Two important factors that significantly impact one's two-wheeler insurance are the Insured Declared Value (IDV) and the No-Claim Bonus (NCB). That is why knowing about what IDV and NCB are in bike insurance is important. Read ahead as we demystify these two insurance jargons.
What is IDV in Bike Insurance?
The Insured Declared Value, commonly known as IDV, is the maximum fixed sum of money that an insurance company guarantees to pay the customer in the unfortunate event of their bike being stolen or the damages are beyond repair. The IDV is calculated based on the bike's current market value at the time of purchasing the insurance policy. As the policy gets renewed, the IDV tends to decrease due to depreciation.
The IDV Calculation Method
Calculating the IDV involves considering factors such as the bike's selling price, brand, model, and age as provided by the manufacturer. Over time, depreciation leads to a reduction in the bike's selling price, which ultimately determines the actual IDV of the insured two-wheeler.
It's important to note that the cost of registration and insurance is not included in the Insured Declared Value.
Below is the IDV calculation formula:
IDV = Manufacturer's Selling Price - Depreciation
IDV's Impact on Two-Wheeler Insurance Rate
The Insured Declared Value (IDV) plays an important role in calculating both the policy premium and the claim settlement amount in two-wheeler insurance. During the policy acquisition, the IDV sets the value of the insured two-wheeler, and a higher IDV declared by the policyholder will result in a higher premium.
In order to simplify the claim process, it's essential to provide a truthful and precise Insured Declared Value (IDV). Some policyholders deliberately underestimate the IDV when purchasing bike insurance to lower their premium expenses. Nevertheless, this approach can lead to a substantial personal financial burden in the event of a loss or vehicle damage. Ultimately, the insurance company will only reimburse the claim amount in accordance with the IDV stated in the policy.
Importance of IDV in Two-Wheeler Insurance
Understanding the functions of IDV in two-wheeler insurance is important when buying or renewing a bike insurance policy. Here is the importance of IDV in Two-Wheeler Insurance:
Determining Maximum Claim Amount: The IDV sets the upper limit of the amount the insurance provider will pay in case of a total loss. If the two-wheeler is stolen or severely damaged beyond repair, the claim settlement will not exceed the IDV. Hence, having an appropriate IDV ensures that you receive fair compensation in such unfortunate events.
Calculating Premium Cost: The IDV directly influences the premium cost for your bike insurance. A higher IDV will result in a higher premium, as the insurer takes on more risk in covering a valuable asset. Similarly, a lower IDV may lead to reduced premiums.
Informed Decision Making: Having the correct IDV helps you make informed decisions during your bike insurance renewal or application process. By understanding the relationship between IDV, premium, and claim settlement, you can choose a policy that strikes the right balance between coverage and affordability.
Equitable Claim Settlement: Choosing the right IDV guarantees that the reimbursement you receive for theft or a total loss is equitable and adequate to cover the value of your motorcycle. Therefore, despite the emotional impact of such incidents, you'll receive proper financial compensation for your loss.
What is NCB in Bike Insurance?
NCB or No Claim Bonus is a reward for not raising claims during the policy period. This is used as a discount on the renewal premium.
It is a valuable incentive offered by insurance companies to reward the safe and responsible driving behavior of policyholders. This bonus results in a reduction in the premium price for bike insurance policies.
The primary advantage of NCB is that it allows policyholders to maintain the same level of coverage at a comparably lower cost. It also encourages policyholders to keep their insurance policies active and prevent them from expiring.
Importance of NCB in Bike Insurance
NCB plays an important role in reducing the Own Damage (OD) premium for two-wheeler insurance. This bonus percentage increases with consecutive claim-free years, which makes it an effective method to gradually reduce the cost of two-wheeler insurance renewals.
Premium Concession: No-Claims Bonus (NCB) in bike insurance that offers policyholders a premium concession, rewarding them for accident-free years by reducing their insurance costs. This incentive encourages responsible riding and prudent risk management.
Financial Savings: NCB translates to tangible financial savings, as policyholders enjoy a percentage discount on their annual premiums for every claim-free year. Accumulated over time, this can result in substantial savings, making bike insurance more cost-effective.
Testament to a policyholder's safe driving habits: NCB serves as a testament to a policyholder's safe and cautious driving habits. It reflects a track record of responsible riding, which can further enhance their credibility with insurers and potentially lead to even lower premiums in the future.
The Impact of NCB Discounts on Bike Insurance Premium
No Claim Bonus (NCB) plays a significant role in determining bike insurance premium. The percentage of this bonus increases to 50% for not raising claims for five consecutive years. For example, a policyholder can enjoy a substantial premium discount if they go five consecutive years without filing a claim. These cost savings can significantly reduce the overall premium, making the insurance coverage more affordable for policyholders with a proven track record of safe driving.
Conclusion
Being aware of terms like IDV and NCB is important for responsible bike owners, as they are commonly used in the context of two-wheeler insurance. Understanding the importance of IDV and NCB empowers policyholders to make correct decisions and maximize their insurance experience to its fullest potential.
FAQs
1. Is a higher IDV always necessary?
The necessity of a higher IDV depends on the value of your bike. Opting for a higher IDV is advisable for expensive and new bikes in good condition.
2. Is the concept of IDV applicable to third-party bike insurance policies?
No, IDV does not apply to third-party bike insurance policies. These policies only cover third-party liabilities and do not involve the Insured Declared Value.
You may be interested in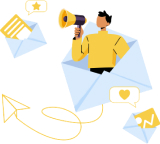 Love our blog posts?
Subscribe to get updates directly to your e-mail inbox
Popular Posts
Related Posts