The first test of new Rail Insurance Scheme
Posted on January 05,2023
The Patna-Indore train derailment incident on 20 November that has killed 148 passengers and injured more than 200, is seen as the first test for a new rail insurance scheme. Sunday's train derailment could eventually be the worst rail disaster in India. Before this, the worst accident was in 2010 when a passenger train crashed into a freight train in West Bengal, killing 146 and injuring over 200. India's railway system carries about 23 million people every day.
RAIL TRAVEL INSURANCE SCHEME:
The rail travel insurance scheme, which started on September 1, offers compensation of INR1 million (US$14,680) in the event of death or total disability, INR750,000 for partial disability, up to INR200,000 for hospitalization expenses, and INR10,000 for the transportation of a passenger's mortal remains from the site of accident or any other untoward incident — terrorist attack, riot or arson. In addition, INR5,000 would be paid for each piece of luggage, up to two pieces. The premium is just 92 paise.
HOW THIS SCHEME WORKS:
An estimated 15-20 million had opted for the scheme in 85 days. This compares to 3.2 mn logins a day on the website and up to 700,000 bookings a day. Only about 30 per cent of all tickets booked online opt for travel cover, though the premium of 92 paise for a passenger is one of the lowest in the world. IRCTC is a subsidiary of Indian Railways that handles the catering, tourism and online ticketing operations.
PASSENGERS OPTED FOR INSURANCE:
Of the 695 passengers on board only 209 passengers opted for travel insurance while booking tickets to travel on the Indore-Patna Express train ride on 19 November. Among them, 128 passengers were eligible for insurance which costs only 92 paise and 50 tickets were cancelled. This means that only 78 passengers of the ill-fated train are eligible to claim insurance compensation.
RELIEF TO ACCIDENT VICTIMS:
The current optional insurance scheme offers travellers or their families compensation of up to Rs 10 lakh in the event of death or permanent total disability, Rs 7.5 lakh for permanent partial disability, up to Rs 2 lakh for hospitalization expenses and Rs 10,000 for transportation of mortal remains in the event of death or injury from a train accident or other untoward incident, including terrorist attacks, dacoity, rioting, shoot-out or arson, as well as for short termination, diverted route and Vikalp trains. Separately, Life Insurance Corporation of India (LIC) has extended concessions and relaxations to policy holders affected by the mishap, in which five policyholders died. In addition, the Railways Minister has announced Rs 3.5 lakh ex-gratia for the families of those killed and Rs. 50,000 for those grievously injured.
CLAIM SETTLEMENT:
The three companies providing passenger insurance are Shriram General Insurance, ICICI Lombard and Royal Sundaram General Insurance. All valid insurance claims arising from the worst rail disaster are in process. The affected passengers are covered under insurance companies – Royal Sundaram (32), Shriram (14) and ICICI Lombard (32). Shriram has received a premium of Rs 87 lakh from around 1 crore train passengers so far. In case of 36 passengers insurance companies are trying to contact.
After the Indore-Patna Express mishap, which claimed 148 lives, the railways ministry is examining a proposal to make passenger insurance mandatory. IRCTC has approached the government with the proposal to make it mandatory, so that more people benefit from the scheme. Royal Sundaram has also given a proposal through which travelers can get a cover for their baggage, electronic items and other valuables.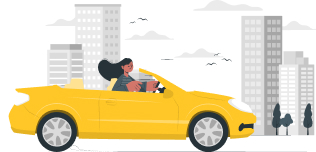 Make your ride reliable, Insure it now! with Shriram General Insurance
Insure Now
You may be interested in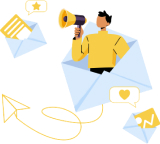 Love our blog posts?
Subscribe to get updates directly to your e-mail inbox
Recent Posts
Categories
Car Insurance
Two Wheeler Insurance
Motor Insurance
Personal Accident Insurance
Commercial Vehicle Insurance
Travel Insurance
Home Insurance