All You Need to Know About Road Side Assistance by ShriramGI
Posted on January 05,2023
Getting stuck in middle of the road, when going on a long drive is worse than anything else. Nobody is really prepared for this situation. This happens to those who don't bother about opting roadside assistance cover with car insurance. Are you one of them? If yes, think again what you need to do now? Problems such as flat tyre, electrical fault, a mechanical issue, puncture, running out of fuel can occur in the middle of your smooth journey which definitely ruins the mood. It can even be frustrating if your car breakdown happens in an unknown location where there is no scope of help or assistance. How you are going to get help in such a tragedic situation? The answer is simple 'Road Side Assistance", cover that provides instant assistance in case you stuck anywhere. Shriram General Insurance offers RSA as a standalone product. It has its own benefits that will agree you buy in the first place with a car insurance policy.
What is Road Side Assistance (RSA) and how it works?
Road Side Assistance is an add-on or standalone cover you can buy along with car insurance policy as per your choice. RSA is an instant reliever that helps take you out from the reverse situation you are ever stuck in. This can also be purchased as an add-on too.
As it gives extra coverage for protection, RSA cover provides instant service or relief when you are stuck with your car in middle of the journey. There are issues such as sudden breakdown, accident, and immobilization, mechanical failure, running out of fuel, puncture and other problems. It is very frustrating to be stranded along with your car in an unknown place without any source of mobilization.
Road Side Assistance is there for vehicular support service offered by ShriramGI across India. It helps to fix the vehicle problem on the spot by towing, refueling, any kind of possible repairs to the specified nearest authorized garage. The insurance company provides RSA facility at its best to give comfort to the insured instantly. You never know, how risky roadside unknown emergencies can be? It can be totally unpredictable stressful, restless, frustrating and fatal too. In such cases, SGI provides services like minor on-site repairs, replacing flat tyre, battery jumpstart, towing, refueling and much more as per the company's policy.
Road side assistance covers help to compensate for the following –
Towing: The cover facilitates towing in certain cases such as sudden breakdown, accident, incompatible fuel, on-site repair beyond coverage radius.
In case of Break-down: In case, if your insured car suffers immobilization due to a mechanical or electrical fault or an accident which cannot be repaired on the spot. In such a situation, the insured will get the assistance in making arrangement for the Vehicle to be towed to the nearest ShriramGI Authorized Service Center.
In case of an Accident: Suppose there is an accident occurred due to which the covered vehicle cannot be repaired on the spot and becomes immobilized. The service provider will facilitate the towing of your car to the nearest authorized garage.
Towing in case of usage of incompatible fuel: If your car gets immobilized due to running out of fuel you will get instant assistance in making arrangement for the vehicle to be towed to the nearest garage.
Towing in case of OSR (on-site repair): In case your car gets immobilized due to some minor breakage. You will get instant assistance in making arrangement for the vehicle to be towed to the nearest garage.
On-Site Minor Repairs: In case if your vehicle breaks down due to minor mechanical or electrical fault and accident. Due to which an immediate repair is not possible on the spot. SGI quickly arranges for a vehicle technician to reach the breakdown location. Whereas, the labor and conveyance costs are bear by the company itself. This service is provided in city streets, highways, national, regional and local roads, and only if the vehicle is not in a position to be driven to the nearest service centre.
Battery Jump Start: In case if your vehicle breaks down due to rundown battery. The insurance company will assist by sending a vehicle technician to jump-start your car with appropriate means.
Tyre Problem / Change: In case if your car gets immobilized due to flat tyre. The company will assist you by sending a vehicle technician to replace the flat tyre with the spare stepney tyre of your car at the location of breakdown. The labor cost and the round-trip conveyance cost will bear by the SGI only. What can be better than this?
Locked/lost keys: In case if your car gets immobilized due to broken, lost or misplaced keys. ShriramGI will assist you by arranging for another set of keys. For this, you mandatorily provide a valid identity proof and proof of ownership of the vehicle at the time of delivery of the keys.
Chauffer on-demand: If you stuck in between due to any reason of breakdown you can clearly demand a chauffeur service and directly book it through an app or contact the alarm centre for booking.
Continuation Return Journey (Taxi Support): If you stuck in between due to a breakdown and is towed to the authorized service centre. The insurance company will provide a taxi to continue the journey to the destination or return to an insured's home from the location of the breakdown.
Factors to be considered before choosing roadside assistance cover –
Age of the car: As a car ages, mechanical issues tend to increase day by day. Therefore, it is quite important to buy roadside assistance cover to avoid any uncertainty in the middle of the road. Always consider the age factor of the car you have.
Number of services available: Before you buy roadside assistance cover, assure if there are different plans or packages available according to your suitability. As if you have package options it will be easier to choose the best RSA service.
Plan prices: One of the most important factors that you must consider before purchasing the plan is the price of the package. If you feel the price is feasible for your pocket then go for it.
Road Side Assistance features with ShriramGI
If you are stuck on the road, be it night or day, your sudden car problems will be resolved with the help of RSA cover.
It is available for 24×7 and support to almost every motorable road within India.
PAN India Coverage, available on national/ state highways and motorable roads within mainland India.
Unlimited coverage: You can use this service without any limit.
Get assistance for towing support, onsite minor repairs, battery jumpstart, tyre problem, locked or lost key, fuel delivery, chauffeur service on demand, taxi service, medical referral, legal referral, local travel, accommodation assistance, coordination for repatriation of vehicle,
Final Words, Shriram General Insurance endeavor would be to provide the best option available at the time of breakdown on best effort basis.We can say that Road Side Assistance coverage is an essential aspect for the maintenance of your car and to avoid such irritating situations. It is of great help in the event of a breakdown or accidents. You must buy Road Side Assistance cover along with your car insurance policy.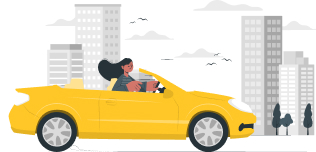 Make your ride reliable, Insure it now! with Shriram General Insurance
Insure Now
You may be interested in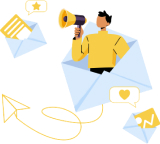 Love our blog posts?
Subscribe to get updates directly to your e-mail inbox
Recent Posts
Categories
Car Insurance
Two Wheeler Insurance
Motor Insurance
Personal Accident Insurance
Commercial Vehicle Insurance
Travel Insurance
Home Insurance