Differences Between Collision and Comprehensive Insurance for Cars
Posted on May 25,2023
Collision and comprehensive car insurance are types of insurance that help to cover the damages of the vehicle. It also talks about the importance of understanding one's vehicle insurance policy and available options.
This blog post discusses collision and comprehensive insurance for vehicles and how they differ from each other. It also stresses the importance of understanding one's vehicle insurance policy and available coverage options. Shriram General Insurance recommends assessing one's needs thoroughly before purchasing an insurance plan.
The aftermath of a car accident can be stressful and can result in financial liabilities. That is why having the right insurance coverage for one's vehicle is a wise decision. Collision and comprehensive insurance are two types of four-wheeler insurance that can help one recover from financial loss resulting from damages and liabilities related to one's car.
When choosing between collision and comprehensive insurance, it is crucial to consider the age and value of one's vehicle as well as one's driving history and other risks. For a new or premium/luxury car, collision and comprehensive insurance can provide valuable protection against unexpected damages. With that said, let's understand about Collision Car Insurance.

What is Collision Car Insurance?
Collision insurance coverage is a type of car insurance that covers the cost of repairing or replacing one's vehicle if it is damaged in a collision, regardless of who is at fault for the accident.
Collision insurance coverage generally covers damages resulting from:
Collision with another vehicle
Collision with an object
A single car accident
However, the coverage does not protect against the damages done to other vehicles or properties or any injuries to the policy holder, the driver or others involved in the accident.
When one purchases collision insurance coverage, one will be required to pay a deductible amount before insurers such as Shriram General Insurance cover the remaining costs of repairs.
The higher the deductible amount, the lower will be one's insurance premium.
Collision insurance coverage can be optimal if one has a new or expensive vehicle. But it may not be necessary in the case of an older or less valuable one.

What is Comprehensive Car Insurance?
It is a complete insurance policy that covers the insured against their own damages as well as third-party liabilities associated with the insured vehicle.
A comprehensive vehicle insurance policy can protect against:
Thefts
Natural disasters
Accidental damages
Fires
Strikes
Man-made disasters
Third-party damages
Shriram Car Insurance provides the following add-ons that help enhance one's comprehensive insurance policy:
Zero depreciation cover
Reimbursements for emergency transport and hotel expenses
Return to invoice cover
Motor protection cover
Personal belongings cover
Total reimbursement in the case of the total loss of a new vehicle
Key replacement
Multi-car rebates
No Claim Bonus (NCB)
These add-ons can provide peace of mind and help one stay protected in unexpected circumstances for an additional premium.
Benefits of Car Insurance Coverage
Here are some benefits of the four-wheeler insurance coverage provided by reputed insurers such as Shriram General Insurance:
Coverage against all damages:
The objective of a comprehensive vehicle insurance policy is to provide security in the event of an accident that causes damages to third-party people or properties as well as injuries to the insured and damages to the insured vehicle.

It includes protection from
Natural disasters
Riots
Thefts
Cashless Garages
Cashless garages are a network of vehicle repair shops that the policy holder can visit to get their vehicle repairs done without any additional costs.

The insurance provider settles all the bills with cashless garages, although there may be additional payments required from the vehicle owner depending upon the coverage inclusions and exclusions.
No Claim Bonus
The car owner is eligible for a NCB on their insurance policy if he or she does not file any own damage claims for a year; the car insurance provider may offer an NCB up to 20%, which is equivalent to 20% off the premium payable at renewal.
The NCB can range from 20%, 25%, 35% and 45% to a maximum of 50% if one does not file a claim in the next two, three, four and five years respectively.
The NCB is only available to vehicle owners who renew their comprehensive insurance policies and not to those who only hold third-party four-wheeler insurance plans.
Collision vs Comprehensive Insurance: Which is Ideal?
Choosing between collision and comprehensive insurance can be a difficult task, especially if one is not familiar with the features of each type of coverage.

Take a look at the table below to decide which coverage to choose:
| | | |
| --- | --- | --- |
| Vehicle | Collision Insurance Coverage | Comprehensive Insurance Coverage |
| New and expensive car | Yes | Yes |
| Low-value and old car | No | Yes |
| Theft protection | No | Yes |
| Natural disaster protection | No | Yes |
| Area of residence | Yes, if you live in a high-traffic area | Yes, if you live in an area with a high rate of car theft |
When one is deciding between purchasing collision and comprehensive insurance plans for vehicles, the policy holders need to consider:
Age and value of the vehicle
Location of coverage
Driving history
Personal finances
Insurance premium payable
Lender requirements
Choose Between Collision and Comprehensive Insurance Today
Here's how vehicle owners can buy insurance coverage for their cars:
Step 1: Enter the basic details of the new car to estimate the premium payable:
Car registration number and mobile number
Details of the car manufacturer, model and variant
Date of Registration
Step 2: Provide the details of the vehicle owner and choose the suitable policy and add-on covers of one's choice:
Enter details such as one's name, email ID and address.
You may choose the policy and add-ons based on your needs.
Step 3: Complete the online payment and get instant car insurance:
It can be completed through various modes such as debit card, credit card and net banking and secure the car insurance plan.
Takeaways:
Vehicle owners are advised not to wait until it is too late to protect their vehicles and finances.
Collision and comprehensive insurance policies are essential for any person looking for protection against financial and legal risks and liabilities while driving on the road.
With the right vehicle insurance coverage, one can enjoy peace of mind and ensure protection from all unexpected events. So why wait? Contact Shriram General Insurance today to find the perfect coverage.
Key Highlights
Comprehensive vehicle insurance is meant to safeguard against any liability and provide complete protection for the insured car.
Collision insurance coverage is meant to provide safety against the cost of vehicle repairs in the event of a collision.
Policy holders can also opt for third-party and own damage coverage to ensure maximum protection.
Buying the necessary add-ons for a comprehensive car insurance policy can help to prevent any unnecessary costs later on.
Frequently Asked Questions (FAQs)
1. What is the difference between collision and comprehensive insurance policies for vehicles?
Collision vehicle insurance is a type of coverage that protects against damages to one's vehicle in the event of an accident. In comparison, comprehensive insurance covers these damages as well as those caused by non-collision events such as thefts and natural disasters.
2. What are the factors that determine the premium for a collision or comprehensive insurance policy for a car?
The premium for a collision or comprehensive insurance policy is determined by several factors:
Model and age of the vehicle
Driver's age and driving history
Location
Coverage Limits
Add-ons
3. Can one choose their vehicle repair shop in the case of collision and comprehensive insurance claims?
Yes, the insurance companies give policy holders the right to choose the repair shop where they want their car repaired. However, some insurers may have repair shops or networks that will work and if the policy holder chooses a repair shop outside of this network, they may have to pay additional costs.
4. Can one choose their deductible amount for collision and comprehensive insurance policies for vehicles?
Yes, one can typically choose the deductible amount for collision and comprehensive insurance policies for vehicles. Choosing a higher deductible can help lower one's insurance premiums, but it also means one will have to pay more out of pocket if a claim needs to be filed.
5. What are the benefits of Shriram General Insurance?
We provide a range of benefits to its policy holders, such as affordable premiums, super-fast claim settlements with minimal documentation, a digital-friendly platform, easy, quick renewal and 24x7 customer support.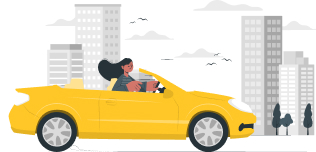 Make your ride reliable, Insure it now! with Shriram General Insurance
Insure Now
You may be interested in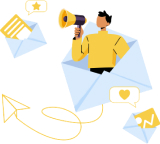 Love our blog posts?
Subscribe to get updates directly to your e-mail inbox
Recent Posts
Categories
Car Insurance
Two Wheeler Insurance
Motor Insurance
Personal Accident Insurance
Commercial Vehicle Insurance
Travel Insurance
Home Insurance