Why Should You Buy General Insurance Policies?
Posted on January 05,2023
Every individual want to fulfil his dreams, see his family happily grow with the prosperity but life is full of unforeseen events, which can change your dreams forever. Insurance is a hedge against the occurrence of unforeseen incidents. Insurance products help you in not only mitigating risks but also helps you by providing a financial cushion against adverse financial burdens suffered. No one can predict the future but everyone can buy protection against such uncertainties. For your own safety and protection of your family you should buy general insurance policies.
What does General Insurance do for you?
Natural calamities… accidents… illness… fire… legal liability…financial securities are the things you'd like to worry about any time. General Insurance provides you the much-needed protection against such unforeseen events.
What are the special features of general insurance policies?
1. General insurance policies are issued for one year (365 days) or for short term.
2. These policies are not renewed automatically.
3. Unlike Life Insurance, General Insurance is not meant to offer returns but is a protection against contingencies.
4. General Insurance policies are surrendered/terminated in case of total loss.
5. These policies are subject to deductibles as specified on the policy.
6. Under certain Acts of Parliament, some insurance like Motor Insurance and Public Liability Insurance have been made compulsory
7. The premium is paid in advance and there is no installment facility available.
What all can you get covered under insurance policies?
Almost everything that has a financial value in your life and has a probability of getting lost, stolen or damaged can be covered through insurance. Property (both movable and immovable), vehicle, cash, household goods, health, dishonesty and also your liability towards others can be covered.
How much Insurance do you need?
It is very important to have adequate amount of coverage for each insurance policy. For any asset or property insurance, the value of the asset based on market value or reinstatement value should be taken into consideration before deciding Sum Insured. If the Sum Insured is not adequate, the percentage representing the uncovered portion of the asset is to be borne by you.
What you have to pay and to whom?
You have to pay nothing but the policy premium. This can be paid direct to the insurance company or through a licensed, agent, Insurance broker, Corporate agent, Insurance Marketing firm or online. You will get an acknowledgement/ receipt and complete break up of this premium amount on the policy document.
What will you get in case of loss?
If the risk is covered in your policy and the loss is caused by an insured peril, you will get the sum insured amount after deductibles. Deductible is an amount, which is deducted from the total assessed payable claims amount before determining insurance company's liability. However in fixed liability cases like PA and in agreed value cases like Marine Cargo, no deductible applies.
Insurance is a protection against financial loss arising on the happening of an unexpected event. Accidents and mishaps can occur anytime and anywhere. It is important to identify the risks faced and insured against these perils at the earliest. Premium is the fixed amount of sum paid over the period by you to the insurance company to take insurance policy and to complete the contract of insurance. General insurance covers your every need like your health, properties, shop, travel, liabilities, crops, loans, baggage, vehicles insurance and so on.
The Catch:
You can get only those properties, machineries or possessions insured which you own or you have the insurable interest in them.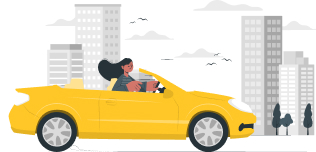 Make your ride reliable, Insure it now! with Shriram General Insurance
Insure Now
You may be interested in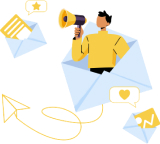 Love our blog posts?
Subscribe to get updates directly to your e-mail inbox
Recent Posts
Categories
Car Insurance
Two Wheeler Insurance
Motor Insurance
Personal Accident Insurance
Commercial Vehicle Insurance
Travel Insurance
Home Insurance