If You are A High Tech Dude, Protect Your Gadgets First!
Everybody wants to lead a happy and stress-free life. A high-tech hassle-free life is something we all wish to have. A bit of planning and a caring routine is all that we need for a happy living. Here are a few changes that we can do for a better self. We all have many electronic gadgets and they are uninterruptedly used without any protection. We pose to be a high tech dude but we are careless towards our high-value electronic possessions. It irritates us if any of them goes out of order at the time of smooth working and our entire planning gets failed. This is the time to take care of our most dependable electronic gadgets.
This SGI policy covers the entire range of Electronic Equipments such as Personal Computer, Micro-processor, Telecommunication Equipments, Audio / Visual Equipments and sophisticated gadgetry. The risk is covered under three different sections:
Section I: Any unforeseen and sudden physical loss or damage to electronic equipments from any cause, other than the exclusions.
This section will pay you the value at the time of loss provided that loss is not caused by Pre-existing faults or defects, Normal wear and tear, erosion, corrosion, encrustation., Any costs incurred in connection with the elimination of functional failures unless such failures were caused by an indefinable loss or damage, Maintenance cost of the insured items, Loss or damage to objects made of glass, porcelain or ceramics, sieves or any operating media and Aesthetic defects such as scratches on painted or enameled surfaces
Section II: External data media and the expenses for reconstruction and re-recording of information.
This section will indemnify you the value at the time of loss provided that loss is not caused by Costs arising from false programming, punching, labeling or inserting, inadvertent canceling of information or discarding of data media, and from loss of information caused by magnetic fields.
Section III: Increased cost of working.
This section will pay you the value at the time of loss provided that loss is not caused by Costs for replacement of data media, data and regeneration of data.
PRECAUTIONS:
You have to save your insured electronic properties from Terrorism, War, and nuclear risk., Willful act or negligence, Partial or total cessation of work, Loss or damage to the property falling under the terms of the Maintenance Agreement, Loss or destruction or damage directly occasioned by pressure wave caused by aircraft and other aerial devices, Consequential losses, Gradual deterioration due to atmospheric conditions, Faulty design, Contractual liabilities, and Cost or replacement/repair or rectification of defective material and/or workmanship. These risks are not covered under the policy and as such no loss is payable if caused by these reasons.
SPECIFIC EXCLUSIONS:
Electronic gadgets require special care. The liability arising out of War, Invasion, Act of foreign Enemy, Hostilities or War Like operations, Civil War, Rebellion Revolution, Insurrection Mutiny, Civil Commotion, Confiscation, Commandeering a Group of Malicious persons or persons acting on behalf of or in connection with any political organization, requisition or destruction or damage by order of any government..
The Electronic Equipments policy provides comprehensive coverage against unforeseen and sudden physical loss or damage to your electronic equipment and data media. You can enjoy the end-to-end service "SGI" provides to ensure that your insurance reaches you on time, and it is the least expensive. The company also provides the maximum discount possible. Be insured …….and rest assured.
For More Information:- https://www.shriramgi.com/news-events/what-to-do-when-you-meet-a-car-accident/
You may be interested in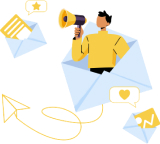 Love our blog posts?
Subscribe to get updates directly to your e-mail inbox
Popular Posts
Related Posts