Tips to Protect Your Car During Lockdown
Posted on January 05,2023
As we have already accepted the fact of staying home for our and other's safety amid corona virus disease, it has become our great responsibility to keep everything on track. The decision of lockdown has taken for our safety only, so that we can't get exposed to the infection. Well, in this situation you still managing your daily routine be it working from home, hygiene maintenance, eating healthy food because it is necessary for strong immunity. So, you are doing all the important things in the house during lockdown. Does car maintenance come up to your mind? Is it just parked in your parking lot since lockdown started? Though, it is advised to maintain social distancing and not to go out in between these circumstances. But, when it comes to your car protection, you can't ignore the fact that it needs some movement. Just like humans, machines also need to be taken care of. And, how you going to take care of your car during lockdown, below are some of the tips you must follow.
Buy/renew car insurance: The very first thing you should follow in terms of taking care of your car is to buy car insurance policy. You must be thinking why there is need to insure car if it not in use? Well, even if your car is not in use for obvious reasons i.e. lockdown, you should buy or renew car insurance policy. It is important to understand that there are still chances of risk even if a car is in standing position for too long. Such as short circuit, self-fire due to extreme heat, theft or malicious act (intentional damage), tree or any other objects falling on your car, wiring damages due to rat bite and other similar damages.
Following are the coverage provided with car insurance policy –
Loss or damage to your vehicle: Car insurance policy covers you against any loss or damage caused to the vehicle due to the following natural and man-made calamities.
Natural Calamities: Your car is protected from fire, explosion, self-ignition or lightning, earthquake, flood, typhoon, hurricane, storm, tempest, inundation, cyclone, hailstorm, frost, landslide, rockslide.
Man-made Calamities: Protects your car from burglary, theft, riot, strike, malicious act, and accident by external means, terrorist activity, any damage in transit by road, rail, inland waterway, lift, elevator or air.
Third-Party Liability: You don't need to worry about third party liability. You will get unlimited coverage i.e. whatever the court awards as your liability to the "Third Party" due to accidental death or injuries caused by your car will be reimbursed by the insurer.
Property Liability: In case, your car causing "Third Party" property damage. It will be compensated accordingly.
Park properly: One of the most crucial things that need to be keeping in mind for the safety of your car is to park your car in proper place. People live in different type's house constructed in different ways such as apartment, bungalow, duplex and more. Thus, the parking lot has also different kind of space like an apartment has common parking area where cars are parked side by side and duplexes have their own separate space of parking. Considering all these conditions you should park your car carefully. Watch carefully if there is compact space or any disturbing element nearby.
Cover your car: Covering your car is utmost important at the same time. It will protect the exterior of your car from getting damaged. Covering your car includes in prime step to keep your car safe from the dirt coming and sticks to the external surface of your car as well as keeps away from sunlight that may result in heating the exterior surface. As direct sunlight can affect the car paint and make it brittle. Also, the leather used in car's seat can affect by melting.
Clean twice a week: Cleaning your car on daily basis is not possible and also not really required, but you should at least make it clean twice a week. So that it looks neat and tidy and won't have to put extra effort while taking it out once lockdown gets over. Cleaning your car avoids the dust to from creating the sticky layers. You can treat cleaning your car as a fun task to reduce the stress of quarantine.
Keep the interior clean: Always keep in mind to clean the car's interior to avoid bad smell or odor. If you have fresh and tidy interior it will be good for health too. You can put quality air purifier to spread the fragrance in your car's ambiance that everyone likes.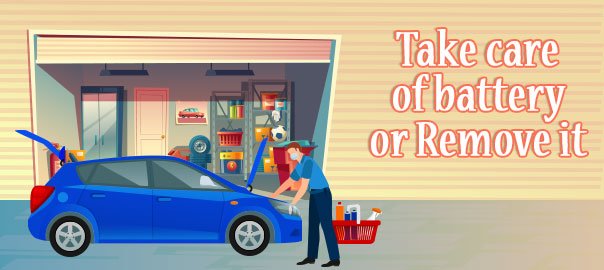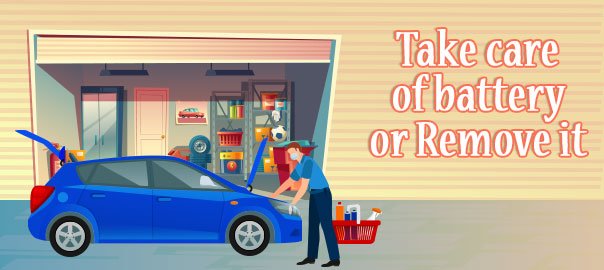 Take care of battery or remove it: Because of the quarantine period you won't be taking your car out for drive. Which may affect the functioning of battery of your car? If a car stays in the stagnant state for weeks or months it affects badly loses the charger easily because of the vulnerability. You must check the functioning of your car's battery every time you are cleaning. Whereas, the other option is to disconnect the battery's wire so that it won't drain autonomously. One more thing you can try if you don't want to cut battery's connection, start your car's engine for at least 10 minutes to keep everything in order.
Maintain lubrication: It is important to balance the lubricants inside your car, fluids such as engine oil, brake oil, coolant. It ensures the smooth working of the internal machinery department. Stagnation of a car can lead to clogging and friction which is not suitable for machinery parts of your car. Therefore, for your car's safety you must follow all these important steps without hesitation.
Check tyre pressure: Tyres are the important parts of your car that helps in mobilization wherever you want to go. It is important to check tyre pressure on every interval that helps to know the situation of a tyre whether it is working properly or not. Your car may lose tyre pressure while in stagnation over a period of time as it can lead to flat tyre.
Final words, so now you know the best ever tips to keep your car safe during the lockdown. Do follow these steps to avoid any type of malfunctioning in your car in this quarantine period. Take some time out from other things you are doing during lockdown and focus a little on your car. Also, don't forget to buy car insurance policy to get financial assistance at the time of uncertainty.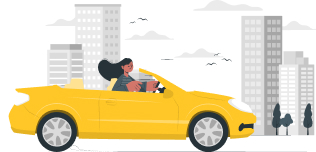 Make your ride reliable, Insure it now! with Shriram General Insurance
Insure Now
You may be interested in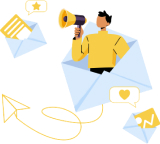 Love our blog posts?
Subscribe to get updates directly to your e-mail inbox
Recent Posts
Categories
Car Insurance
Two Wheeler Insurance
Motor Insurance
Personal Accident Insurance
Commercial Vehicle Insurance
Travel Insurance
Home Insurance