What do you mean by old bike insurance?
Posted on January 05,2023
Old two-wheeler insurance follows a process to insure old bikes whose value has already depreciated with time. So, ultimately they referred to old bike insurance. Although, the coverage from loss and damages are similar to any new bike which is comprehensive and third-party liability insurance cover. As it is mandatory to buy motor insurance in India under the Motor Vehicle Act, 1988. This is to protect each vehicle owner from the financial burden due to the loss and damage because of uncertain events. And, those who don't have insurance are liable to penalties and fines. So, if you don't want to face such embarrassing moments in the middle of the traffic, you must renew your vehicle whether old or new.
Why is it important to buy insurance for the old bike?
Old vehicles are more prone to damage or component failure due to an accident. And, that's why in such a scenario old vehicle insurance is necessary to avoid financial losses. There should be no excuses regarding old vehicle insurance, you must buy old bike insurance for safety. Even if you are not using it for a while, instead you should buy motor insurance for a safe ride in future. There may be some consideration if your vehicle is too old. In such a case, you have to follow certain rules as per the insurance company norms. As the depreciation starts right when you purchase the vehicle. It is mandatory and vital to insure bikes whether new or old.
You should buy old bike insurance against the following risks –
Perils or risks may arise from several losses and damages which ultimately affect your pocket. Let's see why you need to have old bike insurance –
If your vehicle gets damaged due to fire.
In case of theft, you need to have old bike insurance
Any damage or loss to the third party vehicle or property because of your vehicle is covered.
If any bodily injury arrives to a third party resulting from an accident because of your bike.
Following are the reasons to insure an old bike –
Complete safety against risks: You get financial coverage against loss and damage due to several man-made, and natural calamities and third-party liabilities. Hence, it is beneficial to buy motor insurance to get complete protection. Complete protection means to get safety against both own damage and third-party liability. Though you have to pay a little more, you will get overall protection.
Legal requirements: There are certain legal requirements like the Motor Vehicle Act, 1988 under which you have to buy two-wheeler insurance. Riding a bike without insurance is a legal offense and you will be liable to pay a fine or penalty. Therefore, you must buy an insurance policy for a vehicle whether old or new.
Third-party cover: One of the main reasons to buy old bike insurance is to have third-party liability cover. It protects you against third-party loss and damage of vehicles, property, and bodily injury. To cover such third-party liabilities you must insure your old bike.
Personal accident coverage: To get protection against accidental death and other bodily injuries while riding your bike, you must purchase a personal accident insurance cover along with the old bike insurance. Old bikes are more vulnerable and loose as compared to new bikes. If you purchase a Personal Accident Cover along with a bike insurance plan, you will be protected against accidental death or injury while riding your bike. If you are injured in an accident, then the insurance will cover medical expenses for the treatment of injuries through the Personal Accident (PA) cover.
What are the conditions for old bike insurance?
Insuring an old bike is as important as insuring a new one. But there are certain conditions you have to follow as per the insurer's guidelines. As the vehicle is old, it might need a high level of maintenance. However, a comprehensive insurance cover will help to result in reduced financial liabilities that may arise due to an accident. Still, you have to make an informed decision before you process to insure your old bike.
Following are the things you need to consider before taking old bike insurance –
Know about the insurer: Before you go for old bike insurance, you must get a chance to know about the insurance company and their services for old vehicles. You can ask for the types of services they are providing and how beneficial they are for your old vehicle.
Focus on the term and conditions: Going through the terms and conditions before buying insurance is very important to avoid glitches in future prospects. If you don't understand the insurance terms and conditions it may create confusion at the same time. You should look for the deductibles while purchasing the right plan for your old two wheelers.
Look for the insurance price: Before you buy bike insurance, you must go and check the right price. You can do some research and choose the most suitable insurance premium rate that suits your pocket as well. However, the old bike insurance is most probably cheaper than the new ones.
Check out the IDV: IDV is the approximate market value that degrades as time passes. And, the IDV-Insured Declared Value is lower for older vehicles, the insurance premium will also be low.
Depreciation check: It is important to know the depreciation applicable to the value before buying old bike insurance. As the reimbursement is based on the depreciated value in case of any mishap. Considering these important matters before going to insure your old bike is necessary.
As per the age, the estimated depreciation calculation on the vehicle is given below –
| | |
| --- | --- |
| AGE OF VEHICLE | % OF DEPRECIATION |
| Not exceeding 6 months | Nil |
| Exceeding 6 months but not exceeding 1 year | 5% |
| Exceeding 1 year but not exceeding 2 years | 10% |
| Exceeding 2 years but not exceeding 3 years | 15% |
| Exceeding 3 years but not exceeding 4 years | 25% |
| Exceeding 4 years but not exceeding 5 years | 35% |
| Exceeding 5 years but not exceeding 10 years | 40% |
| Exceeding 10 years | 50% |
Ask for add-ons: There are certain add-ons available for two-wheeler insurance for extra protection. Although, older vehicles may have the least offers like these. Still, you can choose add-ons by paying an extra premium to get these covers such as zero depreciation, pillion cover, and geographical extension cover, electrical & electronic accessories.
How to buy/renew old bike insurance?
Well, you can purchase motor insurance online as well as through an agent. However, online would be a better and direct option for you. Choose your insurer and ask them to renew or buy insurance for your old bike. If you have bought an old vehicle then the criteria would be different and, if you are going to insure your own old vehicle and things are different. If you have bought an old vehicle, you must request to change the insured's name in the policy. After the endorsement has been done, you have to show the proof of transfer of ownership to the insurer.
And, if you are going to purchase an insurance policy for your own old vehicle, there will be a survey arranged for the bike.
One thing you should keep in mind while buying old bike insurance is that there is no grace period given. If your insurance policy expires on 1st September and you are renewing on 2nd September, the policy will be considered lapsed. You can only renew after the physical inspection is done by the insurer's end. Therefore, it is important to renew your bike timely.
Following are the steps to buy or renew your old vehicle –
1 – Visit the insurance page/ contact agent: If insuring online, visit the insurance website and go to the two-wheeler insurance page. Fill in the required details like make, model, variant, registration number, date and finally get a quote.
2 – Choose the required coverage: Select the type of coverage you want, third-party liability or comprehensive/package policy.
3 – Provide important details: Provide details such as previous policy, date of expiry, claim made, and no claim bonus status to the insurance provider.
4 – Final premium: You will get the final premium page to pay through various payment gateways. You can choose any of the options to pay your premium.
The premium calculation of old bike insurance – For any vehicle, the premium calculation is based on the IDV – Insured Declared Value, previous claim experience, accessories fitted, engine capacity of the old vehicle, age of the bike, and the no claim bonus status. To get an estimation for your old bike premium, you can use an online tool. Simply enter your old bike make, model, registration number, date, and other required details. You will get the quote which may be different due to adding other add-on covers and no claim bonus. Hence, you still have time to secure your old bike from the loss and damage due to uncertain events.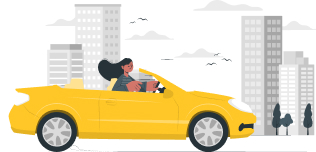 Make your ride reliable, Insure it now! with Shriram General Insurance
Insure Now
You may be interested in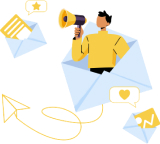 Love our blog posts?
Subscribe to get updates directly to your e-mail inbox
Recent Posts
Categories
Car Insurance
Two Wheeler Insurance
Motor Insurance
Personal Accident Insurance
Commercial Vehicle Insurance
Travel Insurance
Home Insurance