Non Life Insurance is A Flourishing Industry
Posted on January 05,2023
India is Asia's third largest economy and still has low insurance penetration and vast but yet to be exploited potential. Out of 29 non-life insurance companies, five private sector insurers are registered to underwrite policies exclusively in health, personal accident and travel insurance segments. There are two more specialized insurers belonging to public sector, namely, Export Credit Guarantee Corporation of India for Credit Insurance and Agriculture Insurance Company Ltd for crop insurance.
EXPANDING BUSINESS:
The Indian insurance market is a huge business opportunity waiting to be harnessed. All the 29 non-life insurers have reported a 28.33 per cent increase in their gross direct premium income underwritten to Rs 60,270.98 crore in the first six months (April-September, 2016) of the current financial year. Non-life insurance companies posted an 86.18 per cent jump in their gross direct premium income underwritten at Rs 14,950 crore in September due to higher sales in crop insurance, motor and health insurance products.
GROWING SEGMENTS:
Pradhan Mantri Fasal Bima Yojana scheme combined with higher demand for motor and health insurance have contributed to the surge in gross premium income of general insurance companies. Usually, health insurance grows by around 30 per cent. Higher sales of motors insurance products and crop insurance fuelled such growth.
PRIVATE Vs PUBLIC SECTOR:
Private sector general insurers' gross direct premium income underwritten in September stood at Rs 5,322.97 crore, up by 62.74 per cent from last year. Public sector general insurers have 54.54 per cent market share while private players captured 45.46 per cent up to September, 2016.
DIGITAL TREND:
Insurance in India has been transformed to become a digitally driven buyers' market from being a sellers' market. Insurance bundling on e-commerce platforms has enabled greater customization in product and pricing thereby targeted marketing to customers.
ENTRY OF REINSURERS:
Currently, state-owned GIC Re is the only reinsurer in the Indian market. It commands a share of over 50% of the Indian reinsurance market. The IRDAI has cleared the way for the first Indian private reinsurer ITI Re and second stage applications of Munich Re, Hannover Re, Swiss Re, SCOR and Reinsurance Group of America. Lloyd's of London has also moved to the next stage of regulatory approval.
INCREASE IN FDI:
While general insurance companies in India have been posting net profits, they have seen a worsening condition as far as underwriting profits are concerned. The insurance industry as a whole is capital-intensive and the increase in the foreign direct investment (FDI) limit to 49 per cent increased from 26 per cent, inflow into the industry is continued and there has been 33.4 per cent increase in FDI inflow (par value).
PRICE FREE MARKET:
Except third party motor tariff that is increased every year, the non-life industry is price free since tariffs have been dismantled by the Regulator. As many as six insurers, including ICICI Lombard, New India, HDFC Ergo, Bajaj Allianz General, now offer multi-year policies that are cheaper than annual-renewal plans.
Insurers are rewarding customers who show exemplary conduct with lower prices and penalize those who behave poorly by imposing higher costs. Now, with the growing use of credit scores, the ubiquity of mobile phones and the advent of mobile-based apps and fitness tracking wearable, companies are willing to track the activities of individual customers and charge less from the better ones. The demand for general insurance products is increasing due to the exponential growth of household savings, purchasing power, the middle class and the country's working population. Non-life insurance in India is a flourishing industry today.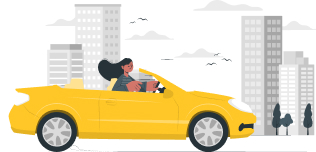 Make your ride reliable, Insure it now! with Shriram General Insurance
Insure Now
You may be interested in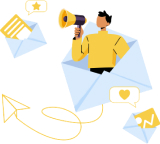 Love our blog posts?
Subscribe to get updates directly to your e-mail inbox
Recent Posts
Categories
Car Insurance
Two Wheeler Insurance
Motor Insurance
Personal Accident Insurance
Commercial Vehicle Insurance
Travel Insurance
Home Insurance