I Am Not An Entrepreneur The R.Thyagarajan Story
Posted on January 05,2023
CHENNAI: The ballroom at Taj Corommandal was well lit and all set to celebrate the life and work of R Thyagarajan, popularly known as RT.
With nearly 300 people in the room greeting each other, all eyes suddenly turned towards the main entrance of the hall, as R Thyagarajan entered.
I am not an entrepreneur: The R Thyagarajan story is a tribute to RT for his contribution as a business icon to the society, on behalf of the entire Shriram Group.
(From L) Ajay Piramal, R Thyagarajan & S Gurumurthy during a book release function in the city on Friday | Ashwin Prasath The book, launched on Friday, is a compilation of interviews, essays and letters, which describes what kind of a person Thyagarajan was in his early life.
Ajay Piramal, chairman of Shriram Group, persuaded him to launch this book.
"The book talks about what he is good at; RT is what he says and he is what he doesn't too," beamed N Lakshminarayanan, vice-chairman, Cognizant Technology Solutions, who presided the event.
R Seshasayee, chairman, Infosys, said, "It is not his 80th birthday today. But we are celebrating him."
S Gurumurthy, well known commentator on economic and political affairs, called RT "an engaging conversationist". "He makes his English and Tamil sound the same," said Gurumurthy, making the entire crowd laugh. "People who are shy like RT should be celebrated over shameless people," he said.
The first copy of the book was released by Vaghul, former chairman of ICICI Bank, and received by Gopal Srinivasan, chairman of TVS Capital.
Sanlam Group CEO Ian Kirk, who has partnered with RT, was present to grace the event and shared two stories of how he was associated with his partner and what he learnt from him.
"The 79-year-old man supposedly detaches himself from everything, be it wealth, success, failure," said Ajay Piramal, adding "something typical of RT is the smile on the cover of the book."
Finally, Thygarajan took over the stage. Making the crowd laugh out loud, he said, "I was ordered to agree to launch a book in my name and I was left with no choice, and my smile on the book cover coincides with the title, 'I am not an entrepreneur' because if I was one, I wouldn't have that smile on my face." And he laughs.
Source :- New Indian Express
Source :- The Hindu
Inspiring personality:(From left) R. Seshasayee, Infosys Chairman; Ajay Piramal, Shriram Group Chairman; R. Thyagarajan, Shriram Group founder; and S. Gurumurthy, chartered accountant, during the launch of the book in Chennai on Friday.— Photo: R. Ravindran
"I am not an Entrepreneur" – The R. Thyagarajan Story launched
The Indian ecosystem is still indifferent to the vital needs of entrepreneurship, said R. Thyagarajan, Founder, Shriram Group.
"The environment for entrepreneurs is hostile and we want to mitigate it for them," he told the audience who had gathered for the launch of the book – "I am not an Entrepreneur" – The R. Thyagarajan Story.
RT, as he is fondly known in business circles, said that the attitude towards failed entrepreneurs should change. Mr. Thyagarajan said that when the idea of writing this book was first proposed, his reply was, "Let's not waste paper." "This time it came as an order and I had to cooperate," he said.
Seshasayee, Chairman, Infosys Ltd and Chairman, IndusInd Bank Ltd, said, "RT is someone who has nurtured so many entrepreneurs. He is a person who is quantitative in his approach. His understanding of music is exceptional."
'A game-changer'
Lakshmi Narayanan, vice chairman, Cognizant Technology Solutions, spoke about RT's passion for mathematics and his contribution to the Chennai Mathematical Institute.
"The institution continues to be supported by the Shriram Group," he added. Mr. Thyagarajan also supports the Hyderabad-based CR Rao Advance Institute of Mathematics and Statistics.
Gurumurthy, Chartered Accountant, Writer and Analyst, said RT was a game-changer in the non-banking financial company (NBFC) space.
Ian Kirk, Group Chief Executive of South Africa's leading financial group Sanlam which holds a stake in Shriram Group, said Mr. Thyagarajan had always treated them like equal partners.
Ajay Piramal, Chairman of the Shriram Group, said RT has created wealth for society but not for himself.
"Yes, he does not have a mobile phone or a car," he added.
The first two copies of the book were handed over to N. Vaghul, former chairman of ICICI Bank Ltd, and Gopal Srinivasan, Chairman of TVS Capital.
To buy this book, click here
About R. Thyagarajan
Founder, Shriram Group
Chairman of the Shriram Group of Companies – Promoted the Shriram Group Companies in 1974. Today the group has over 45, 000 employees and operating through 2,400 branches and manage funds of over 60,000 Crores in the business of financial services including life insurance and general insurance.
• Masters in Mathematics
• Masters in Mathematical Statistics from Indian Statistical Institute
• Associate of Chartered Insurance Institute (A.C.I.1), London
• Visiting faculty of Asian Institute of Insurance, Philippines on Consequential Loss Insurance.
By inculcating the philosophy of "putting people first", he has transformed the Shriram Group into India's Premier Networked Financial Services Supermarket Chain.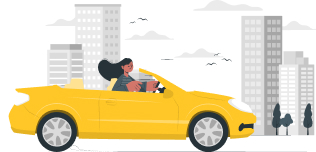 Make your ride reliable, Insure it now! with Shriram General Insurance
Insure Now
You may be interested in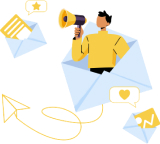 Love our blog posts?
Subscribe to get updates directly to your e-mail inbox
Recent Posts
Categories
Car Insurance
Two Wheeler Insurance
Motor Insurance
Personal Accident Insurance
Commercial Vehicle Insurance
Travel Insurance
Home Insurance