How much does Commercial Car Insurance Policy Cost?
Posted on February 27,2023
Having the right commercial car insurance can lessen the impact on businesses that use commercial vehicles in times of unexpected events. To buy commercial car insurance, certain factors need to be looked at such as the type of insurance, commercial car insurance price, coverage limits, add-ons and much more.
What is the Difference between Private and Commercial Car Insurance?
Private car insurance and commercial car insurance are both ways to protect different types of vehicle owners. Private car insurance is made for people who own a car for personal purposes.
Commercial car insurance is meant to protect the business and its assets. Some businesses use cars for work-delivery or construction purposes. It covers the cost of repairs or replacements in case of accidents, theft or damage.
The premium that one pays for commercial vehicle insurance is higher than that paid for personal car insurance. This is because the amount of coverage and the risks associated are higher when cars are used for commercial use.
Factors that Affect the Commercial Car Insurance Premium
Type of Vehicle
The commercial car insurance premium may change based on what vehicle is insured. Most of the time, it costs more to insure a car with a higher value than to insure a car with a lower value.
Coverage
Commercial car insurance costs will also depend on how much coverage one chooses. If a person chooses add-ons along with the standard comprehensive insurance policy for additional protection, it costs high comparatively.
Use of Vehicle
A person's choice of how to use a car has a big impact on how much he will have to pay for commercial four-wheeler insurance. If a car is used for business, like for deliveries, sales call or transporting employees, the insurance premium may be higher. This happens because the car makes frequent trips thereby increasing the chances of a breakdown or getting into an accident.
Types of Commercial Car Insurance in India
Third-Party Liability Insurance
In India, all commercial vehicles are required to have Third-Party liability insurance, a type of motor insurance. It covers any injuries or damage to other people's property that may be caused by an accident involving the business vehicle. This type of insurance is meant to protect the business from losing money if it is sued because of an accident.
Comprehensive Insurance
Comprehensive car insurance covers theft, fire, natural disasters and damages due to various social unrest such as riots, strikes, etc. This insurance covers injuries to other people and damage to their property. Compulsory Personal Accident cover of ₹15 lakh is always included at a nominal cost. All of these covers are combined into one policy for buyers' convenience and peace of mind.
Protection under Shriram Comprehensive Car Insurance are:
Third-party vehicle owner injury
Third-party property damages
Accidental damages
Natural calamities (floods, earthquakes and storms)
Riots/Strikes
Theft
Fire
Plus, one can purchase additional coverage with add-ons*
Who Needs Commercial Car Insurance?
Delivery Company
Companies that send goods and packages to customers often use their cars and trucks to do so. They need insurance to make sure neither their vehicles nor their cargo gets damaged or lost on the way to the customer. This insurance can cover goods, vehicles with cooling systems and other special equipment.
Small Business Owners
Most small business owners only have one or two cars, which they use to move goods and take their employees to and from work. They need insurance that they can change to fit their needs.
Construction Company
Insurance is important for construction companies because it pays for damage to vehicles that happen while workers and tools are being driven to job sites. This includes damage caused by accidents, theft, fire and natural disasters. When choosing a policy, one should think about the type of vehicle, where the job site is, type of work and level of coverage.
Taxi and Ride-Sharing Company
These businesses use a fleet of vehicles to get their clients where they need to go. They need insurance that protects their cars from damage and accidents and keeps them from being sued if their passengers get hurt.
Fleet Management
Fleet owners purchase commercial car insurance that covers all of a company's cars and makes it easier to manage. When choosing this insurance, one should think about the vehicle type, coverage, usage, etc.
How to Choose a Commercial Car Insurance Online?
Gather Necessary Information:
Before starting the online application process, gather all the necessary information about your business and vehicles. This may include the vehicle make and model, driver's name, driving records and business's contact information.
Request Insurance Quotes:
Most insurance companies offer commercial vehicle insurance quotes online. Enter your information and the company will provide a quote for the desired coverage.
Compare Policies:
After receiving quotes from multiple companies, compare the policies and premiums to determine the best option for your business.
Choose a policy:
Once you have selected the appropriate policy, complete the application process online. This may require providing more information about your business and vehicles and submitting the initial premium payment.
Why Should You Purchase Shriram Comprehensive Car Insurance?
Shriram General Insurance policy offers a wide range of commercial car insurance plans.
It is easy and convenient to buy, renew and file claims for car insurance online.
With our digital platform, buyers can choose a policy, compare premiums, customise and buy insurance in just a few minutes.
Shriram Commercial Car Insurance offers risk cover against various disasters.
A well-designed process flow that makes the claim process easy to execute.
Round-the-clock online customer service to ease the claims process.
Get Shriram Commercial Car Insurance in 3 Simple Steps
Buy Shriram Commercial Car Insurance Online
Any individual can buy a Shriram Commercial Car Insurance Policy in three easy steps on our website, with the MySGI App or by calling our toll-free number (1800-300-30000/1800-103-3009) as per convenience.
Step 1: Fill in the basic information about the new car to estimate the premium.
Car Registration Number and Phone Number
Information about the Car's Make, Model and Type
Registration Date
Step 2: Give information about the car's owner and choose the right policy and additional coverage. Please fill in the basic information such as name, email address, address, etc. One must choose the policy as per requirements and add any extra coverage to protect the car.0
Step 3: Pay for commercial car insurance online with just a click. Use a debit/credit card or online banking to purchase commercial car insurance.
FAQs
1. What is commercial vehicle insurance?
Commercial vehicle insurance is a kind of insurance for vehicles used for business purposes. This group includes cars, trucks, vans and other vehicles that move people, goods or equipment from one place to another.
2. Do I need a commercial car insurance, if I use a car for personal work?
Yes, someone who uses a car for personal purposes does not have to buy commercial four-wheeler insurance.
3. How much does commercial car insurance cost?
The average cost of car insurance has gone up over the past few years. The commercial car insurance premiums depend on the plan the customer chooses and the add-on features they need to include.
4. How long does a commercial car insurance policy last?
Usually, a commercial car insurance policy covers the insured vehicle for a year.
Key Highlights
Businesses that use cars for goods transportation must have commercial car insurance.
Commercial car insurance costs depend on the type of vehicle, amount of coverage, location, number of employees and how the vehicle is used.
In India, all commercial vehicles must have Third-Party liability insurance that covers injuries and damage to other people's property in case of an accident. Comprehensive insurance covers theft, fire, natural, injuries to third parties and damage to their property.
Shriram Comprehensive Car Insurance covers third-party liability, damages to the insured car and other accidental damages. If more coverage is needed, it can be added as add-ons.
When choosing commercial car insurance, think about the type of vehicle, job site, level of coverage and business needs.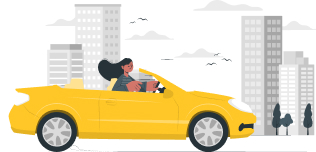 Make your ride reliable, Insure it now! with Shriram General Insurance
Insure Now
You may be interested in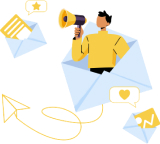 Love our blog posts?
Subscribe to get updates directly to your e-mail inbox
Recent Posts
Categories
Car Insurance
Two Wheeler Insurance
Motor Insurance
Personal Accident Insurance
Commercial Vehicle Insurance
Travel Insurance
Home Insurance